Getting in the Zone with JP Rose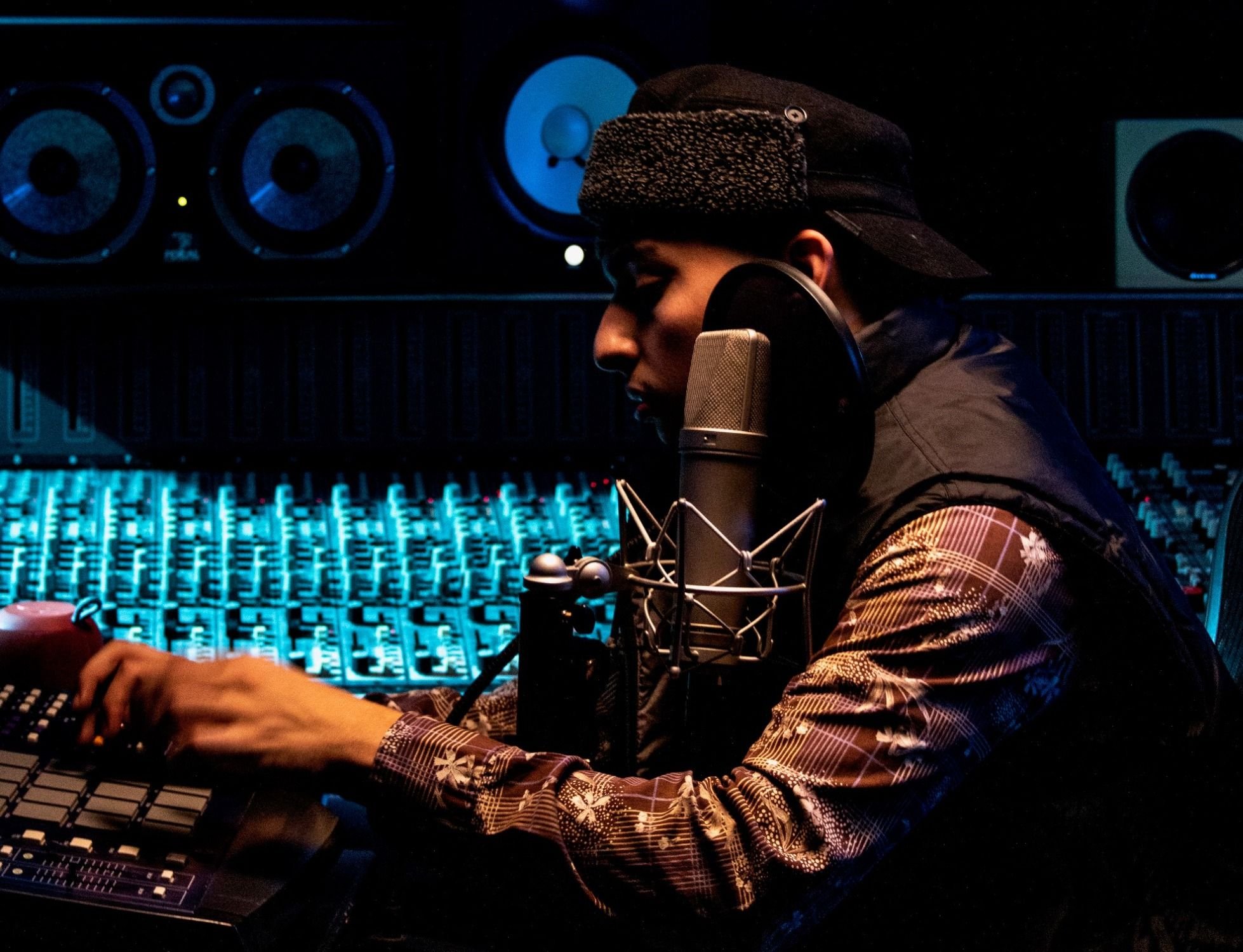 Zooming in from North London, rapper and producer J P Rose recently logged on with WHRB's Isabella Corso to talk about his unique sound and body of work: a blend of funk, soul, and hip-hop evident in each piece he puts out, whether that be a personal single or a track produced for another artist.
Being exposed at a young age to nearly every genre— from rock to rap to indie— and growing up in the midst of the emergence of classic 2000s UK rap, JPR took heavy inspiration from this musical environment: "That's when I first wanted to rap in show and tell," he remembers. Though at the beginning he may have wanted to be an Eminem, he realized quickly that he also wanted to be Dr. Dre in the studio. "I feel like my true calling is producing," he explained, "It aligns with why I started creating music, the way it made me feel...I wanted to replicate that feeling for myself and other people".
Learning the guitar at the age of 8 and beginning to experiment with production on the computer at 11, JPR has since evolved into a versatile artist with an ear for addictive beats and bars. He produces every song he puts out, delivering rich baselines and smooth melodies in songs like "Can't Lie" and "Rn" while also exhibiting his lyrical prowess and easy flow on more rap-heavy songs, including "Dreamin'" and "Stay Close". JPR's most recent single, "laylow" featuring female artist Aura, acts as a perfect example of his more groovy, dream-like side, filled with enchanting instrumentals and vocals.
His sound and versatility illustrate perfectly what he views as the central goals of the music he creates. The main thing he wants is "the feeling to really hit...It might hit an emotion or thought in your body that just can't be described by words". JPR focuses a lot on the idea of escapism, allowing listeners to use his music as a way to leave their problems behind and enjoy the feelings that his songs evoke. He also wants audiences to take a lot from the words within his music, and he hopes to introduce more thematic work about his family background as well as another relatively unique message not often found in rap: the importance of protecting our earth.
"The perfect combination is when you hit both on the sweet spot and you can make someone zone out and think about things as well...That's the sort of balance I strive for…the motivation for me to keep making music"
Like that of any true creative, JPR's musical process cannot be defined by any specific steps or instructions. Letting melodies and lyrics flow freely, he works to chop different sounds and begins crafting as soon as something great, whether that be a rhythm or a lyric, pops into his head. "It just happens—you can't really take credit for it," he recalls of the experience, "when I'm playing an instrumental and I don't think about anything...something just clicks". Reaching this "zone-like" state, JPR typically will finish a song and either hop on it himself or reach out to a fellow artist. He really enjoys working with other artists, including frequent collaborators Feux and LID, and said that we can expect a lot more collaborations "in a sort of Kaytranada-type fashion".
What else can we look forward to in the future? According to JPR, there's a lot of new music in the works. His first personal collective body of work is on the horizon, and he is currently in the middle of producing Feux's upcoming EP and a number of singles for different artists. When things start opening up again, JPR plans to tour and perhaps eventually make it over to the states. With an impressive skill set and talent that spans both the lyric and production aspects of music-making, JPR will continue to make strong headway into the music scene, both through his own songs and his producer credits on those of other artists.
// Isabella Corso '24 is a guest writer for The Darker Side.