KALLITECHNIS: A Pioneer in Introspective Soul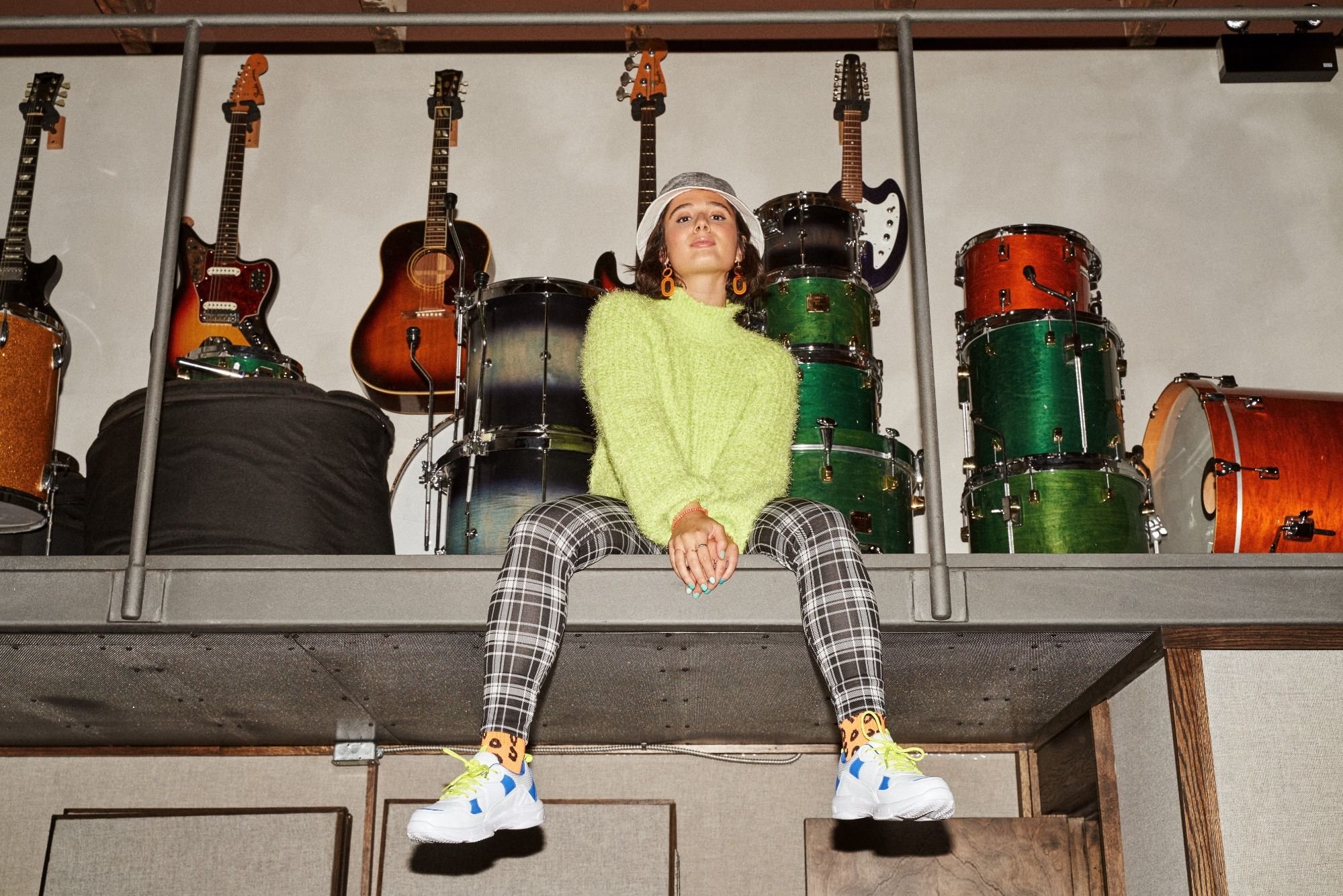 Listen
// Image courtesy of Sacha Cohen.
colo(u)rs" class="redactor-linkify-object">https://kallitechnis.bandcamp.com/track/colo-u-rs"... by KALLITECHNIS
KALLITECHNIS is a singer, songwriter, dancer, and visual artist from Park Ex, Montreal. She released her first single "Talk Talk Talk" in November 2016, thrusting her into the world of R&B. Her latest full project "blends" volumes I & II were released in the summer of 2020, and she debuted a Christmas single "GIFT 2 U" this past December.
KALLITECHNIS comes from humble backgrounds beginning her online music career posting covers in 2014 on Instagram. Through the platform, she was approached by her current manager who helped her jumpstart her singer/songwriter career.
KALLITECHNIS coins her music as introspective soul, explaining how sincerity is at the very core of her music. With musical influences like Sade and Kendrick Lamar and a background in psychology from her time at McGill, KALLITECHNIS uses her music to reach the minds and souls of her audience.
Kalli enjoys the story that goes along with creating albums and loves to demonstrate growth over an entire project. Her fondness for warmth in vocals inspired her interest in R&B, listening to artists like Destiny's Child, Usher, Ne-Yo, and Justin Timberlake as a kid.
Self taught in all aspects of song production, Kalli's MO is practice which has served her well. "The more time you dedicate to your passion or craft, the more of yourself you'll find in it," she reflects, noting that "we need to stop living in our heads sometimes when it comes to starting something new and just do it."
The poster child for new R&B, Kalli doesn't expect to fit into the genre perfectly; her goal is, however, to make soulful music that speaks to people no matter what the style is. A lover of R&B, a resident of Montreal, and a proud wearer of Greek heritage, Kalli is a global artist, creating music that resonates with anyone and allows everyone to feel heard and seen. When asked about her mission with her music, Kalli explains how her main desire is to inspire listeners to build healthy and loving relationships with themselves, recognizing the hardship and adversity people face and within these finding unity and belonging.
Kalli is a true renaissance woman with music underlying all her artistic endeavors, and she's on a mission to grow her art further. From her "made it" performance for 10,000 people at the Montreal International Jazz Festival in 2019 to her "made it" feature of her hit song "EGO TALK" on Netflix's "Tiny Pretty Things," Kalli is just at the start of an incredible career.
With her latest single "colo(u)rs" out now and a slew of projects in the works for 2021, Kalli is taking hold of this new year, bringing her best music yet. Tune into the audio recording to hear Kalli answer some rapid fire questions about her all time favorites and plans for 2021!
// Florence Darko '23 is a guest writer for The Darker Side. Keep up with KALLITECHNIS at www.kallitechnis.ca for soulful music and good vibes.