Kindling Interview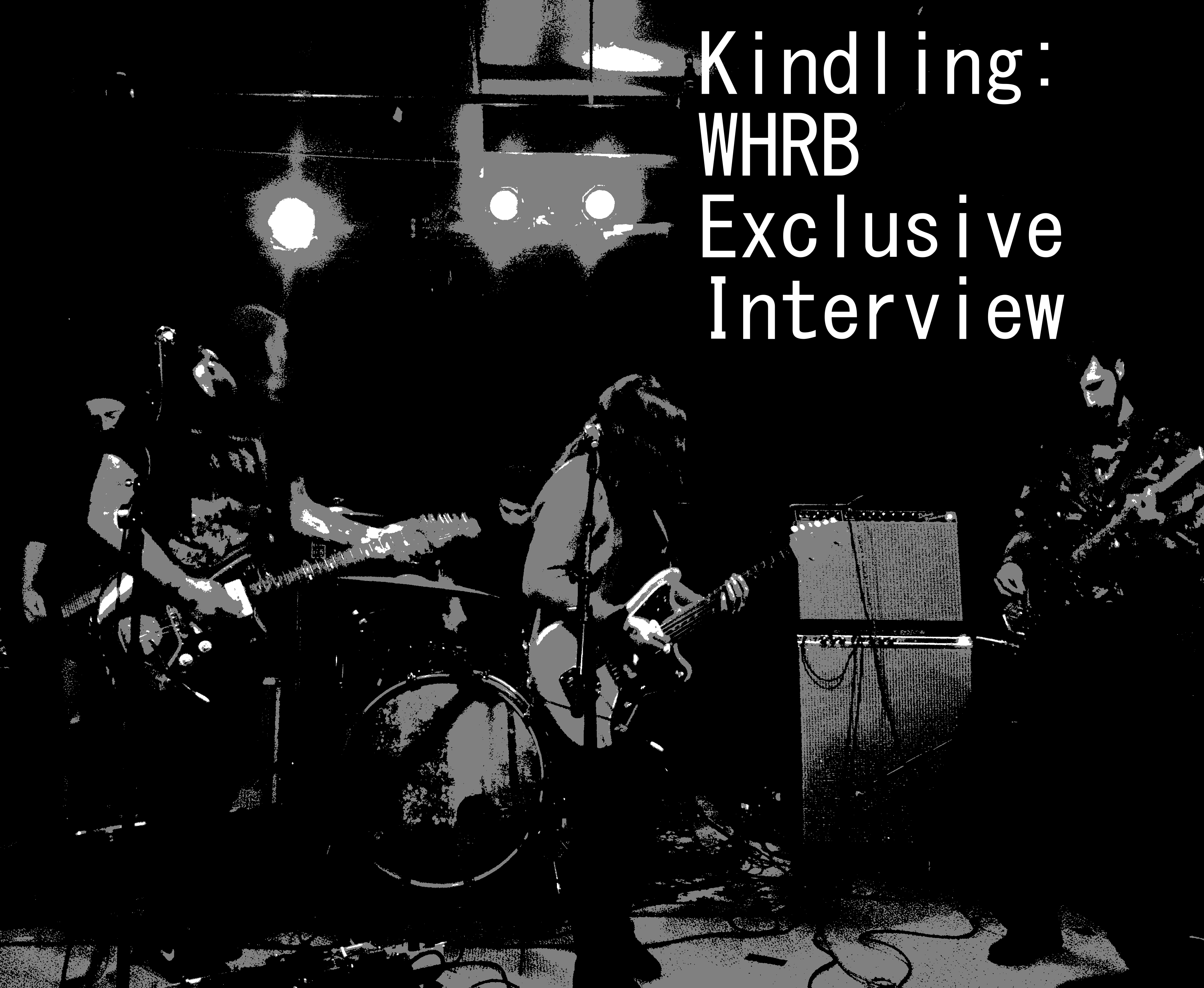 Listen
We had the chance to catch-up with Kindling before their February 21st show at Great Scott in the days leading up to the release of their next EP, No Generation. Kindling is a five-piece shoegaze/fuzz-pop band from Easthampton, MA. Starting as the side-project of vocalists Gretchen Williams and Stephen Pierce—vocalist of the popular MA DIY punk band Ampere—Kindling blossomed from an idea into reality soon after recruiting drummer Andy Skelly, also of Ampere.
Piling into Kindling's van, we spoke at length on a variety of subjects touching on regionalism, politics, compassion, and how these ideas affect their sound.
Discussing the influence of their Western Massachusetts roots Pierce says, "There's a premium on weirdness there that there isn't in a lot of cities, you know Northampton and Amherst anyways, they're old hippie towns. When I moved there, when Andy moved there, there was a lot happening. A lot of punk." Williams goes on to say, "Western Mass you go out there and all of a sudden there's a bunch of punks living in a house next to a cornfield and that's where the show is, and that creates different things."
Responding to the question of punk music as a moral stance, Williams says, "I absolutely think it is. I'd say for me and probably people I know, it wasn't a linear process where the world is fucked up, I'm going to get into punk. It was more, 'I feel like something is wrong,' or 'I feel a little bit different and feel some sort of friction with the rest of the world,' you get into punk, you feel some sort of community, you find out there's other people that think the way that you think, so I don't know that it arises from that recognition in the beginning. In retrospect you have that realization that this is a moral position…I think we as a band, and as people, are political people and see our place as individuals and as a band as somewhere that is inherently political and colored by what is going on."
Putting this philosophy into action, Kindling has recently taken to social media to promote donating to and supporting non-profit groups, like the ACLU, that are fighting against the exclusionary politics of Washington in the wake of the election. Pierce says "I was getting down in the days following the Inauguration…There are so many more important things to say than a song. None of our songs are explicitly political… but I think that how we try to navigate this experience, and our whole lives really, is with an eye towards what we see as a compassionate way of doing things."
Check out the full interview, where we also touch on the influence of Black Sabbath on Kindling's upcoming second LP, lyrical imagery, and bridging the gap from screamo to shoegaze.
Described as a companion piece to their excellent 2016 debut LP Everywhere Else, the No Generation EP is out Friday February 24 on Old Flame Records. For more of Kindling, check out their website kndlng.com and their Bandcamp page, kndlng.bandcamp.com.
Matt Luongo and Monica de los Reyes are DJs for WHRB's punk station, the Record Hospital. Check out their co-hosted show Wednesdays at 10pm on whrb.org.