La-di-da-di, we like to party: Online Orgy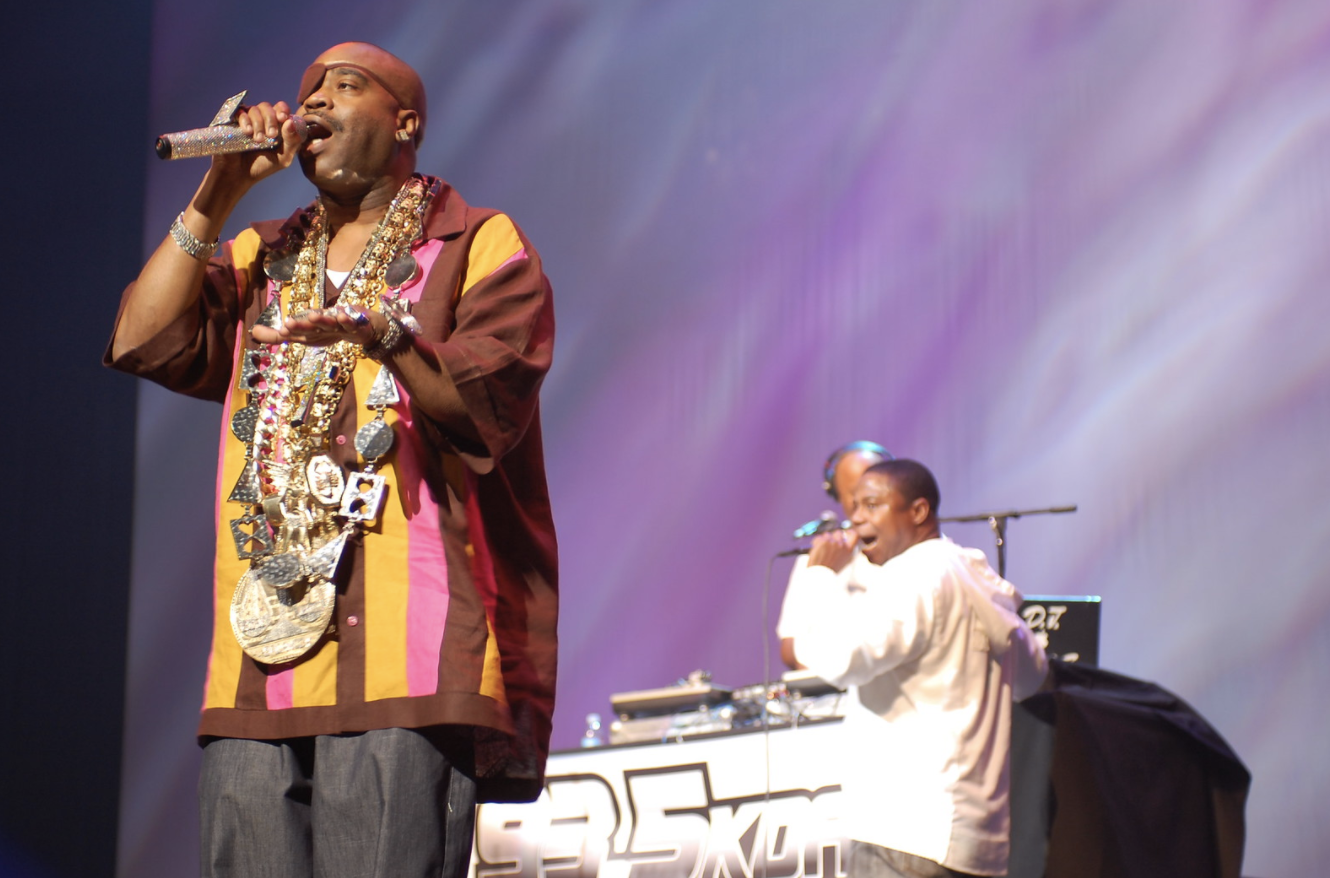 //Photo by Brett Hammond licensed by CC BY 2.0
Listen to the orgy playlist here: https://open.spotify.com/playlist/5uhnaDDl2ugf7cnR8NvZs0?si=LKU2oUXFTw2H8QSI9fjTnQ
"La-di-da-di, we like to party..." opens Slick Rick and Doug. E Fresh's 1985 track that became one of the most commonly sampled in hip-hop history – as of May 2020, 1,000 total recorded songs have officially incorporated elements of "La-Di-Da-Di." The August 1985 release was a harbinger of what hip-hop would become, and is a pinnacle of not just hip-hop history, but of the potential of sampling across pop, R&B, and more.
Doug E. Fresh, known as "the human beat box", provides the backbone for this stripped-down track, which sounds like the true beginning of a party, kicking out whatever and whoever came before so the masters can take the stage. Fresh beatboxes a steady mid-tempo beat and incorporates record-scratches, clicking and whispering in the smoothest style—it breezes through the ears with precision, and one has to play it all over again many times once the exciting, informal mood has been set.
Slick Rick, an icon of 1980s and 1990s east coast rap, performs over this instrumental. Rick pioneered the song as a LaGuardia high-school student, and an early version was seen by Fresh, who asked him to record the song together. Once in the studio, rumor has it they did it in one take. Rick's performance is swaggering, jokey, and knowingly clever: he spits corny lines like, "so then I washed off the soap and brushed the gold teeth", with genuine ease and suave. Rick and Fresh's voices blend together midway through the song: "I dilly (dallied), I ran through an (alley), I bumped into my old girl (Sally), from the (valley)", showing off the pair's undeniable dynamism.
"La-Di-Da-Di" itself has two main samples: when Rick impersonates his girl Sally, he sings in her voice, "it's all because of you" (2:03), referencing the opening lines of Sukiyaki, a 1980 slow, smooth soul track by A Taste of Honey. When preparing to go out, Rick references Cruella de Vil from Disney's classic Snow White, and her iconic "magic mirror" incantation, adapting it towards a new paradigm: "mirror mirror on the wall, who is the top choice of them all?" Clearly, in the eyes of countless rap producers, it is this song.
Unlike most sampled songs, "La-Di-Da-Di" contains multiple frequently selected lines; Adam Bradley, an English professor at The University of Colorado Boulder, calls it, "the hip-hop mother sauce" because of its ubiquity. At the start, Rick yells, "Hit It!", introducing the rest of the song and also creating one of the most commonly-sampled sections of "La-Di-Da-Di." "Hit It!" is pretty innocuous, and it's pretty easy to miss—still, once you notice it, you'll start to hear it everywhere. It appears at the beginnings of songs like "Runaway Love" (Ludacris and Mary J. Blidge), "Good Friday" (Kanye West, Common, Pusha T), "Gangsta Gangsta" (NWA), "Hold It Now, Hit It" (The Beastie Boys), "O.P.P" (Naughty by Nature), and "Here Comes The Hostepper" (Ini Kamoze).
The song's other most recurrent sample — "we like to party" (0:15 in) — is a little more easy to spot, and can be heard in pop songs like "We Like to Party" (Vengaboys), "We Can't Stop" (Miley Cyrus), "Party" (Beyoncé), and "The Roots" (Mellow My Man). Funnily, Slick Rick himself sampled that section in a later song of his called "Hey Young World", as well as in many other later tracks, such as "The Ruler's Back" and "Children's Story".
However, "Hypnotize" (Notorious B.I.G.), the most famous song to sample "La-Di-Da-Di," didn't use either of these sections. Instead, it takes its chorus almost directly from another line from the song, "Ricky Ricky Ricky, can't you see, somehow your words just hypnotize me" (3:17). "Hypnotize" itself has obviously had a giant cultural impact; it's been sampled or referenced by artists like Lil Wayne, J. Cole, Nelly, and Iggy Azalea. Interestingly, Pink Guy, one of Joji's aliases (who also created songs like "Shut the Fuck Up"), sampled that same line in his song "Fried Noodles".
Another memorable line, simply "La Di Da Di", can be found in songs like "Auditorium" (Mos Def ft. Slick Rick) and "Mr La Di Da Di" (Baker Boy). Baker Boy is an indigenous Australian artist who raps about the Aboriginal experience; that La-Di-Da-Di could be used by such an artist is a testament to its continued relevance.
Outside of the most typical sample, other artists have used "La-Di-Da-Di" as small, subtle boosts to their own tracks. On Color Me Badd's "I Wanna Sex You Up", they sample the iconic line "to the tick tok you don't stop!" On Mariah Carey's "It's Like That", the producers sample Slick Rick's "MC!" to indicate Carey's initials. In Fergie's "Big Girls Don't Cry" remix, she samples SlickRick's "ok!" at the end of one of her lines. Bow Wow's "Roc the Mic" is completely based around one sample from the song, "And when we rock up on the mic we rock the mic!" It even appears in a remix of SWV's iconic mashup of their song "Right Here" with Michael Jackson's "Human Nature", sampling Slick Rick's line, "our love is here to stay".
The song has continued use throughout hip-hop history: as a beating heart through a thousand songs across genres and generations. Not only is it a clear example of the undeniable lyrical and stylistic influences of hip-hop, but serves as a living, constantly adaptable reminder of the popular genesis and rise of the genre. Remarkably, despite all its reappropriations, to this day, the song itself has not lost any of its kinetic, pioneering energy, and remains a damn good time.
Listen to the orgy here: https://open.spotify.com/playlist/5uhnaDDl2ugf7cnR8NvZs0?si=LKU2oUXFTw2H8QSI9fjTnQ
To read more about the history of La-Di-Da-Di: How La-Di-Da-Di, a B-Side from 1985, Became One of Music's Most-Sampled Songs
//This online orgy was programmed by Alejandro Eduarte '23 and Rebecca Cadenhead '23. The Darker Side airs Saturdays and Sundays 10pm-5am EST