Last Dinosaurs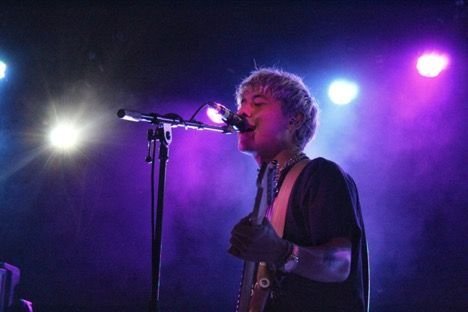 I first discovered Last Dinosaurs earlier this year when I clicked on their music video for 'Italo Disco' on YouTube because of its appealing title. I was expecting a city pop style because of the thumbnail, which was the title screen of a Japanese karaoke machine introducing the song but was pleasantly surprised—first by the infectious bassline, then by the dreamy riffs and gentle but crisp vocals spanning the entire track. After replaying it for a few weeks like I always do when I discover a gem, I grew a strong appreciation for the wistful lyrics that made the breakup song quite beautiful. Here are some of my favorite lines:
Somewhere in Verona
The sun set over our time together
Thinking it over
So young and sentimental
Our hearts so gentle
Such a shame we had to drift apart
Oh, but I can't help just wonder
Could we really last forever?
I watch the sunset and
Something's telling me that I gotta get up and chase it
The Australian indie rock trio Last Dinosaurs, who go by Los Dinos for short, brought their sentimental yet sprightly energy to The Sinclair on Tuesday, November 19, nearing the end of their USA / Canada fall tour. In front of the stage was a flat audience pit with balconies on the side. The headliner was preceded by sets from Ginger Root and Born Ruffians, who joined them on portions of the tour.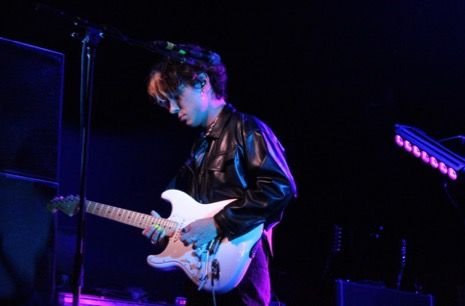 Last Dinosaurs kicked off with fan favorites like 'Wurl' and 'Stream,' and tracks from their most recent 2018 album Yumeno Garden, including 'Sense' and 'Italo Disco.' Though more upbeat songs alternated with significantly more laid-back, slow-tempo songs like 'Non So Lo' (which is also a dreamy, synth-filled, sad love song from the same album), the band maintained their unique sonic character throughout the set. Sean and Lachlan Caskey's dense, easily recognizable vocals boasted subtle telephone effects, and Lachlan sounded great live even after apparently yelling excessively in New York for reasons unknown. The guitar lines were fresh, vibrant, and tropical, bringing the audience back to summer days.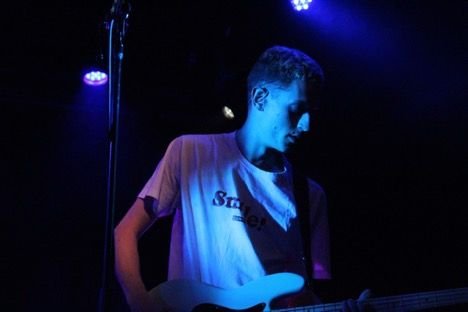 The band members did not partake in too much conversation with the audience, so tracks followed each other continuously, resulting in a long, rich set. Performances were paired with dynamic pink, purple, and blue stage lights that matched the bridges and drops of the songs, which only increased the audience's energy as the set progressed. Though we were deeply saddened when Sean announced that only two songs were left, he ended up making the same announcement two songs later, which was followed by an encore of two more songs, to which he said that the show was the longest one they had performed so far on the tour. The night ended with groovy, danceable songs like 'Andy' and 'Purist' (2015 throwbacks from Wellness), crowdsurfing, and wholesome remarks from all three members.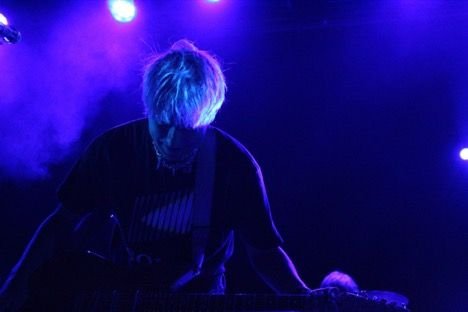 Last Dinosaurs' UK tour immediately follows the US / Canada tour, beginning with Manchester on November 25. 'FMU' is their newest single, released in October.
//Jessie Lee '23 is a DJ on Record Hospital