Laurence Lesser: "The Arts Have Always Been in Trouble"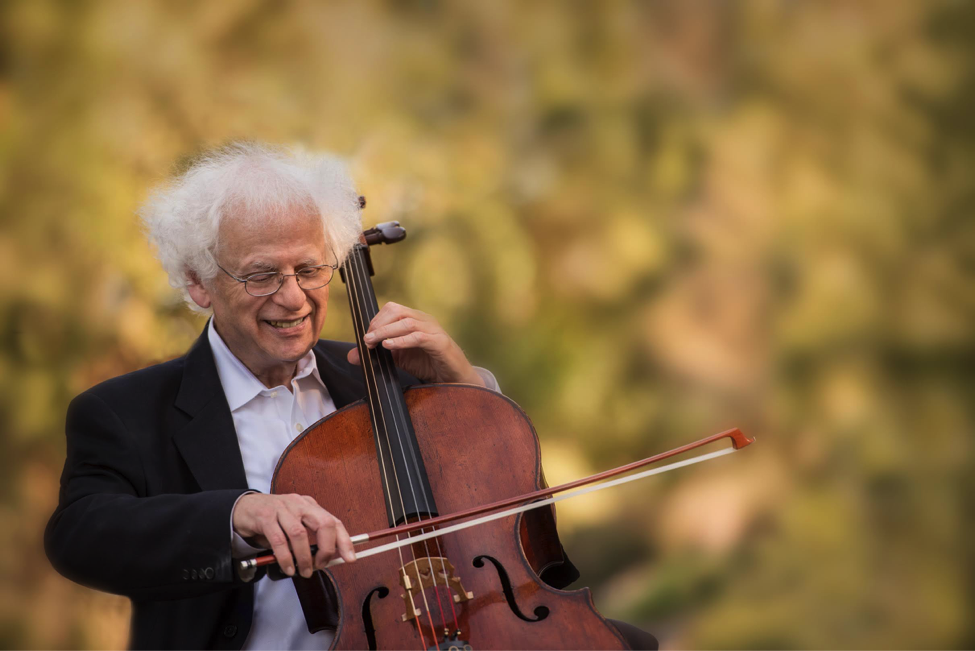 Listen
Photo courtesy of Carlin Ma
We spoke to Laurence Lesser, class of 1961 Harvard alum, winner of the 1966 International Tchaikovsky Cello Competition, and former president of the New England Conservatory from 1983 to 1996. Tune in to 95.3 FM to hear Laurence Lesser's full interview on Sunday, October 7th at 3pm, or read on for some excerpts!
Pao: Over your career, you must have experienced some of the difficulties that classical music as a genre might be facing today, and I wanted to ask you if you had any thoughts on the future of classical music. What do you think it will be like?
Lesser: Yeah, I've given that a great deal of thought. I think, first of all, if there is a perceived difficulty with classical music, I'd like to say, it's our fault. The classical musicians. We've forgotten that we're communicating with somebody, and if we're not communicating something people are interested in observing, then people have a right to ignore us. They just do. So, "charity begins at home," as they say. I think you have to begin to be honest about what you're doing…
I also think that the idea that at this moment, classical music, as we are calling it, is somehow or other all of a sudden or recently in trouble, is misguided. I think the arts have always been in trouble. Part of what arts do is respond in a way that maybe an audience isn't quite ready yet for, to comment on life, to find something bigger about it. So when people come to study with me, and then they go out and say "I can't find a job," well, you have to earn a job! You have to go out and do something that makes an audience want you. As long as we don't train young people to think that they are owed a place in life, and say to them, you have to find a place, it's no different than it's ever been.
People say students coming out of conservatory don't get jobs. But that's just not true. Suppose I say – well here we are at the Harvard Radio station, and I would like to know how many people graduated last May with a major in philosophy are now philosophers. They're going to do something, and they're going to be informed by what their training is, and they're going to find a path for themselves that is suitable for them. And it never really repeats itself, it's always something different. Musicians, and artists of any kind, often end up doing lots of different things in their art. I don't play for the movies anymore, but I did in that part of my life. That's the challenge, and if we don't want that challenge, we shouldn't be doing this. It's our choice. We don't have to.
Pao: Now to talk about your upcoming concert on September 26th at Jordan Hall, did you choose the piece that you'll be performing?
Lesser: In fact, I did.
Pao: Is there a reason?
Lesser: There's a couple of reasons. It's a piece that I've played since I was very young. I haven't had a chance to play it with orchestra many times in my life, and it's not often played with orchestra these days. It was a piece that was written in 1916, and it's a Jewish piece. It's about King Solomon. "Schelomo" is the Jewish way of saying Solomon - it's the story of King Solomon. It was written by Ernst Bloch, who was a Swiss Jew. King Solomon was a bigger than life figure according to the Bible who was a warrior, and a lover, and a leader, and many, many different things, and the piece kind of goes through a lot of that. There's some very combative music, some very romantic music, and like all stories of a life, it comes to an end. The end of the piece is actually the death of King Solomon. So at 80 years old I'm not looking forward to that moment any time real soon, but I'm closer to it than not.
The other thing is, this great man, Piatigorsky, played it really beautifully, and that was a great influence on me [Gregor Piatigorsky was Lesser's former cello teacher]. And the last really wonderful performance of him I heard was playing "Schelomo" with the Israel Philharmonic when he was in his early 70s. He lived only to the age of 73. He played like a young man, and it was so wonderful. It was just such a wonderful summation of what his life was about. I'm not done by any means, but it's a moment to reflect. I mean an 80th birthday is a pretty big deal, you know?
---
You can hear Mr. Lesser at 8pm next Wednesday, September 26th, at NEC's Jordan Hall. Tickets are free and can be reserved here or at the door.
Laurence Lesser is a featured guest on the weekly feature Beyond the Stage. Tune in to 95.3 FM to hear Laurence Lesser's full interview on Sunday, October 7th at 3pm. Allison Pao is a radio host for WHRB Classical.