Life's What You Bake of It: Claire Saffitz on Gouda Talks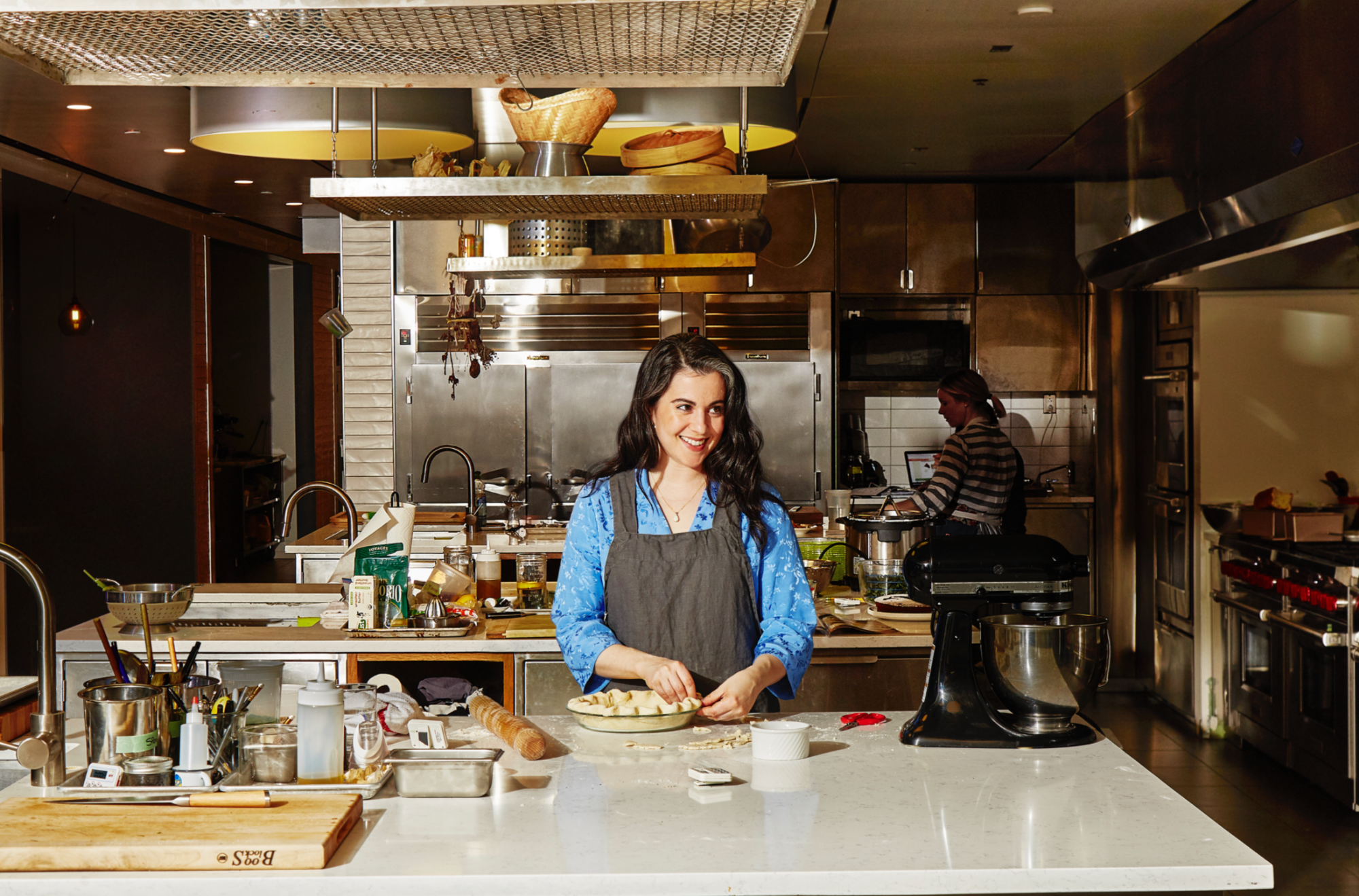 Listen
Baking a birthday cake or sheet of cookies can be a technical process, one that requires immense preparation, precision, and patience. Take, for example, the New York Times recipe for Raspberry-Mochi Butter Cake With Matcha Glaze: 1 and three-fourths cups of sugar, 12 ounces or 340 grams of fresh raspberries, 3/4 cup or 18-milliliters of full-fat coconut milk, and the list goes on. With this extensive list, baking can be very easy to mess up — from adding incorrect proportions to misplacing the ingredients themselves — but that is what makes it an adventure.
For Claire Saffitz, baking, this methodical process, has been a constant source of joy. Former Bon Appetit Recipe Tester, Senior Editor and now Bon Appetite Test Kitchen YouTube Host, Saffitz is well known for her show Gourmet Makes, where she recreates popular snacks such as homemade Cheez-Its and Starburst from household ingredients, as well as her appearances on other Bon Appetite series such as From The Test Kitchen and Making Perfect. On this episode, Claire shares all: her X-Factor Recipe for Rhubarb Cake, why she loves reading from cookbooks more than she loves cooking from them, and the reason she's not a snacker. She also chats about her journey into food academia and media, dissects her creative brainstorming during Gourmet Makes episodes, and previews her upcoming baking book, which comes out in 2020.
On a recipe's subjectiveness:
"In the test kitchen, it's not that we agree all the time but I think that we all agree on a general criteria for what makes any recipe delicious — it's well balanced, there's the right amount of salt, there's acid to really brighten the flavor, there's a wide variety of textures, there's crunchy and soft — and every recipe, no matter what it is, has to deliver on all these levels. At the same, we really disagree about certain ingredients and certain choices — if you're going to put in a nut in this recipe which nut is it going to be? I might really want it to be pecans and Chris Morocco might really want it to be almonds and we'd debate that."
On the goals for her upcoming Baking Book:
"The book is making the argument that baking is just as artistic and cool and improvisational as cooking. Because I always hear this thing over and over that is, 'I'm a cook but I'm not a baker.' And I've never seen the two things as separate."
On recipe ideation and inspiration:
"There's endless inspiration for recipes. The issue that I have is not coming up with ideas — I have more ideas than I need — it's mostly a time thing. Because you cannot make a cake bake any faster in the oven."
Jess Eng is a reporter for WHRB News and the host of Gouda Talks—listen to previous episodes here and here! Tune in to "As We Know It" on Sunday at 12:30 for more stories like this one.