Lil B x Chance The Rapper - Free (BASED FREESTYLE MIXTAPE)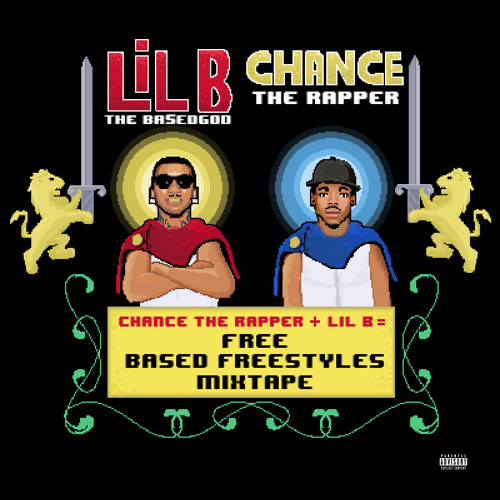 Earlier this summer, motivational speaker, cloud rapper, and self-proclaimed "pretty bitch" Lil B and Chicago acid rapper Chance the Rapper announced that work on a based freestyle mixtape had begun. The palpable excitement in the hip-hop community only got stronger when Chance confirmed our expectations that the mixtape was going to be a masterpiece.
After a short yet painstaking wait, Lil B has finally dropped the mixtape on his FB page. Listen below!