Live Show Fest 2021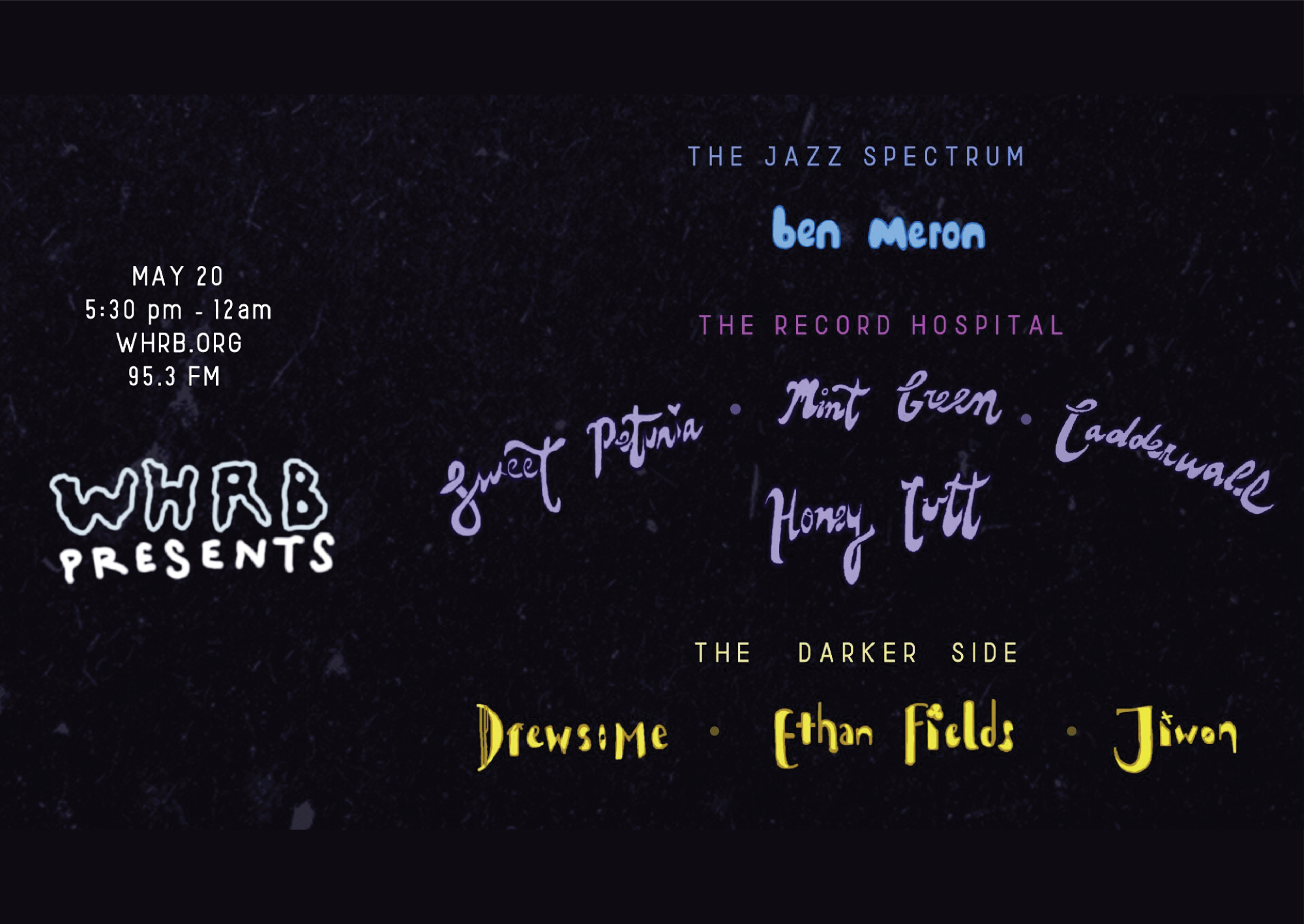 The scene isn't dying — we're just taking it online.
Starting May 20 at 5:30 pm EST, join WHRB for a inter-departmental series of live performances from legendary local artists. Sets will be also available to stream online via YouTube Live, and broadcast live via 93.5 FM and whrb.org. You can also RSVP to the event on Facebook.
The line-up consists of the following artists:
JAZZ
Ben Meron - Harvard sophomore and guitarist Ben Meron will perform a series of jazz standards on solo guitar.
RECORD HOSPITAL
Sweet Petunia - Sweet Petunia, Mairead Guy and Madison Simpson, is an all-female "harmony driven, folk duo". They've released two EPs: the self-titled "Sweet Petunia" and "Move Along."
Mint Green - Best known for their EPs "Headspace" and "Growth", Mint Green has brought "summery, angsty, alt-rock with punk influence and catchy choruses" to the Boston area for over four years. The band consists of singer and guitarist Ronnica, bassist Tiffany Sammy, drummer Daniel Huang, and guitarist Brandon Shaw.
Cadderwall - Cadderwall is the studio project of Boston University's Clem Cahill, which she dubs "moody Piscean indie pop". She's released three EPs, "March 2018", "Lunch Poems", and "The St. Sebastian EP".
Honey Cutt - Honey Cutt, led by frontwoman Kaley Honeycutt, self-describe as "dreamy indie rock with surf sensibilities". Their two albums "Coasting" and "Sunny F.L". are staples of the Boston music scene.
THE DARKER SIDE
Drewsome - Andrew Cordoba, professionally known as Drewsome, is hip-hop artist from Long Island. His 18 track debut album "Addiction" was followed by his 2020 album "Sobriety."
Ethan Fields - Orlando's Ethan Fields is a Harvard junior and social media star. Profiled in the Crimson earlier this semester, Fields boasts a series of hit singles, such as "Cooler Than Me" and "Burn", in addition to his 2020 EP, "Yellow".
Jiwon - A Harvard sophomore and WHRB's very own, Jiwon is a New York City pop artist. His most recent singles include "naked", "Could You?", and "Make My Way".
Tune in for an incredible celebration of live music.