Living in the Future: Malware by Dirty Bird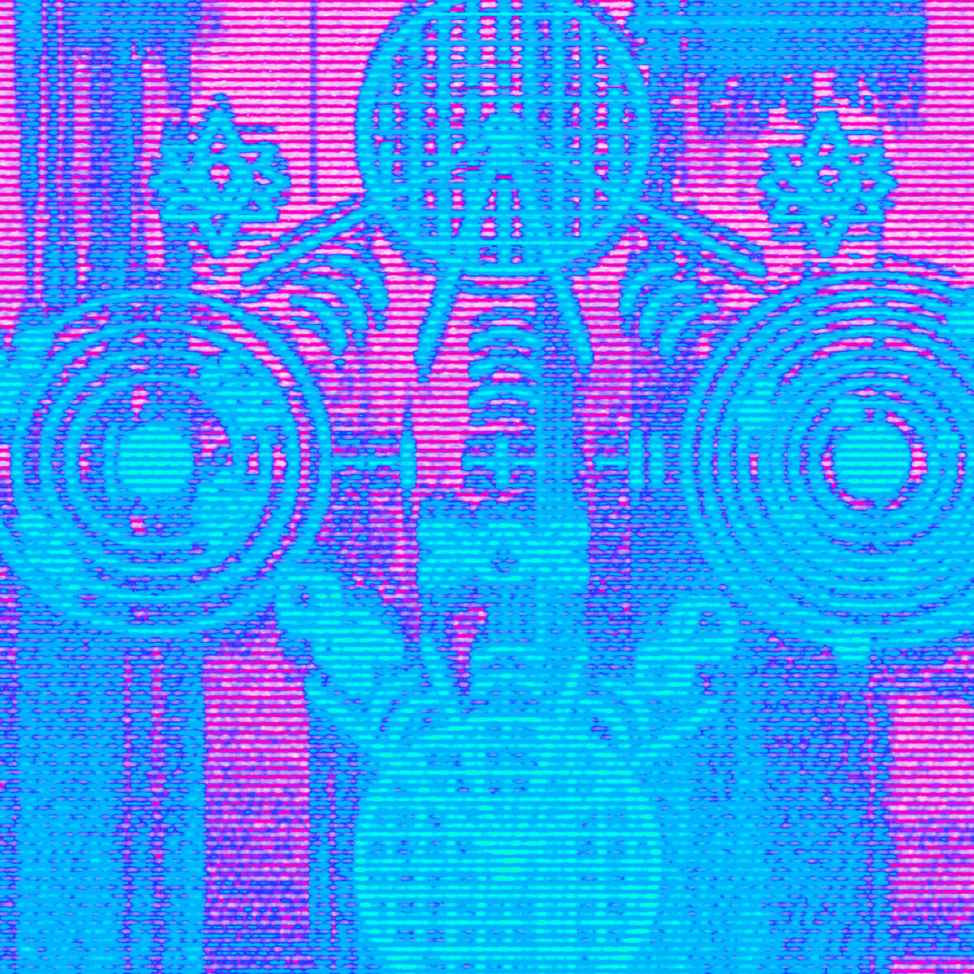 <a href="https://dirtybird.bandcamp.com/album/malware">Malware by Dirty Bird</a>
"gum put me onto house music fr" – Internet proverb
In 2009, the late Mark Fisher examined what he called capitalist realism, or "the widespread sense that not only is capitalism the only viable political and economic system, but also that it is now impossible even to imagine a coherent alternative to it." While neoliberal ideology has retrenched capitalism and limited our imagination of alternatives, house musician Dirty Bird is already living in the post-capitalist future. Selling albums on Bandcamp, while also seeding them on torrent trackers; creating anti-capitalist zines free for digital distribution; activating his community to raise money for grassroots organizations—Dirty Bird's entire creative ethos is a tiny beacon of hope in an increasingly suffocating cultural climate. With his latest project Malware, Dirty Bird iterates on that ethos, transporting us to the future along with his musical collaborators JOON, ICEDOUTOMNITRIX, and Vision4k.
Dirty Bird has had a busy year. Since March, he's released 10 EP's and albums, not to mention countless DJ mixes including six for our Dirty WHRB Saturdays residency. His sound is a distillation of the retrofuturist aesthetic, using obsolete media like minidiscs and cassettes as portals to a fully-automated post-capitalist tomorrow. But in Malware, Dirty Bird expands on the lo-fi, atmospheric house sound that has characterized his music until now. "Chrome" is a poppy, punky coldwave classic, with JOON's aching autotuned vocals soaring above the industrial textures of Dirty Bird's production. Cloud rap also makes an appearance. ICEDOUTOMNITRIX croons over dreamy arpeggios in "Oh Me Oh My", appealing to the isolation and introversion that the COVID-19 pandemic has forced upon us: "Lost my mind and I can't find it/Feel like I'm stranded on an island."
Malware's blasé attitude toward genre does not detract from its unity, however. While the drum machines differ, the futuristic current of its sound palette keeps the project tightly consistent. "Intrance" sets the stage, space elevator music that almost feels like a loading screen for the virtual journey ahead. By the time we reach the following track ("Touch") we're already in space, floating along to the vocals of "Find Another Woman" by Reina, recompiled and repackaged with swelling, cosmic synths. The album finds its height at its golden section: track 7 out of 11. "Zordland" flips a city pop anthem without resorting to techno-orientalism (thankfully), injecting skittish garage drums and looping its beatific synth line as we reach the post-capitalist space utopia of our dreams. After that, "Vision's Track" is a victory screen congratulating us on a successful journey, its arpeggiated synths and bassline hinting at something on the horizon.
Fisher contended in 2012 that "by 2005 electronica was no longer capable of evoking a future that felt strange or dissonant… [its futurism] connoted a settled set of concepts, affects, and associations." Where_Malware_ shines is its selective retooling of these "settled" concepts and sounds—house, 80's nostalgia, city pop, futurity—to craft a feeling of discovery and wonder: this is something new. His first major release to feature multiple artists (coming off the tail of his collaboration album with Dazegxd, _d&dnb._nfo), Malware is the natural progression of his community-driven vision of the future. We are not at the end of history; far from it. With Dirty Bird, we're already living in the future, building this post-capitalist spaceship as we fly through space.
// James Gui is a DJ for RH and TDS. His show is 10pm-12am on Thursday nights. Buy Malware on Bandcamp or stream it on Soundcloud.