Ma WHRB's Artists to Watch: SXSW 2019 Day T-4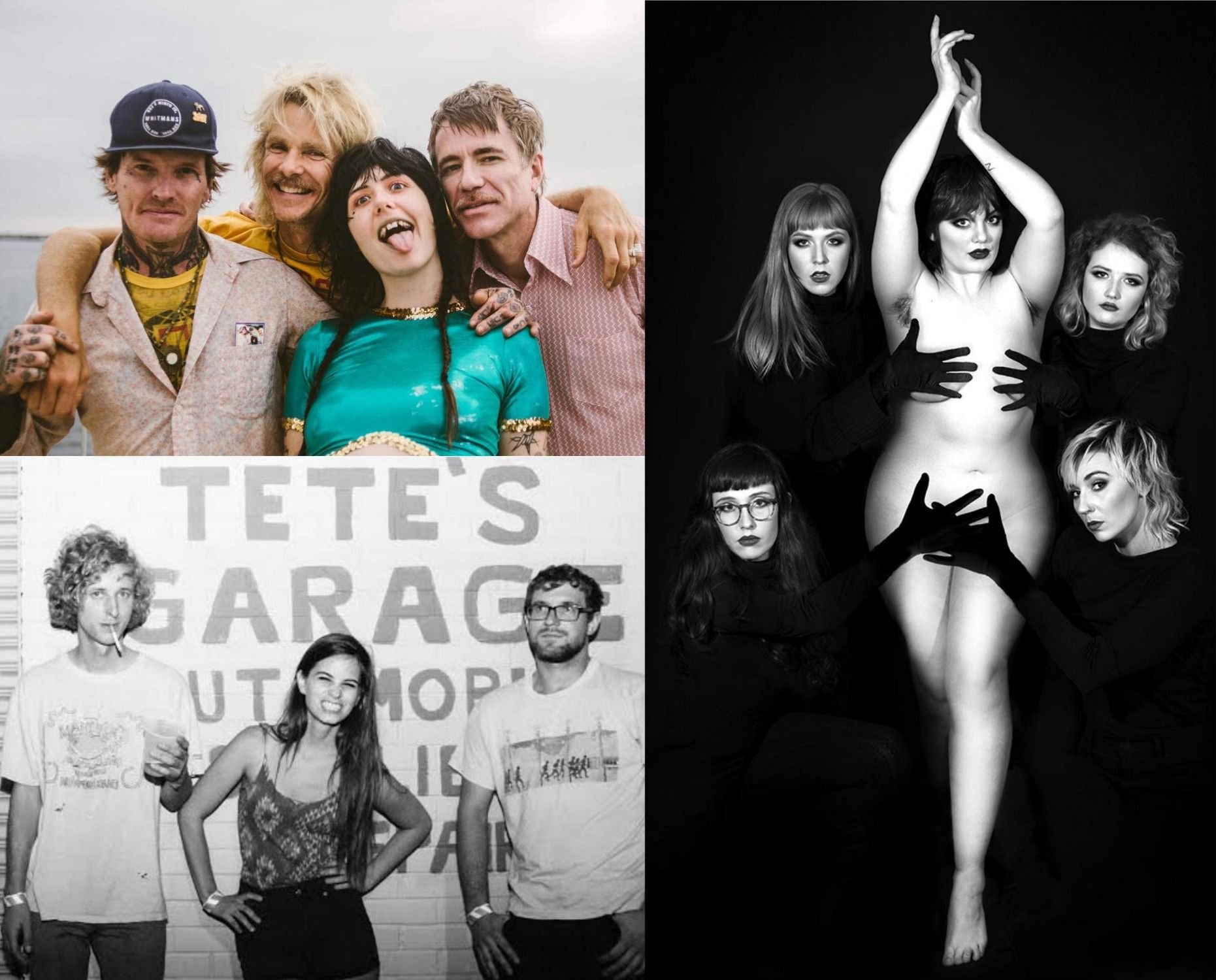 This Thursday we've got the delicious antithesis to empty promises of a relaxing weekend getaway. Find your way into the musky embrace of your local SX punx—from acrid Austin, nefarious New Orleans, and boisterous Brooklyn we bring you the hoppiest flights o' ale you've ever caught a whiff of, beckoning you into the heart of their hometown's finest dungeons.
SAILOR POON
This "crude but never prude" no-dude 4-piece outfit has a MOOD. With their anime-derived moniker striking the trademark balance between trite and titillating, Sailor Poon stirs leather fetishes, sexy saxophones, and hipster hammus into a heap of deliciously steaming punktastic sh!t.
B-Sides" class="redactor-linkify-object">http://sailor-poon.bandcamp.com/album/b-sides-and-... and Rarities by SAILOR POON
TRAMPOLINE TEAM
With Bandcamp tags reading "punk fuck you glam rock and roll shut up" (in no particular order), you know these New Orleansers aren't messin' around. These angry af pyromaniacs won't take a snooty-nosed no for an answer; they know sh!t's going down, and they aren't going to stand around and talk about it—their going to make noise, they're going to get your blood pumpin' they're going to open your eyes to the rampant f-edupness of dating culture, social culture, and drug culture through a nice thorough face-slap of full-throttled amps.
Make" class="redactor-linkify-object">http://trampolineteam.bandcamp.com/album/make-it-f... It Faster by Trampoline Team
SURFBORT
Surfbort, based out of Brooklyn, plays a classic, lo-fi punk and are known for their frenetic live performances. Named after the famous Beyonce lyric, the band consists of Dani Miller and her bandmate "dads": David Head, Alex Kilgore, Sean Powell.
BORT" class="redactor-linkify-object">http://surfbort.bandcamp.com/album/bort-to-death">... TO DEATH by SURFBORT