Ma WHRB's Saucy Secondi: SXSW 2019 Day Three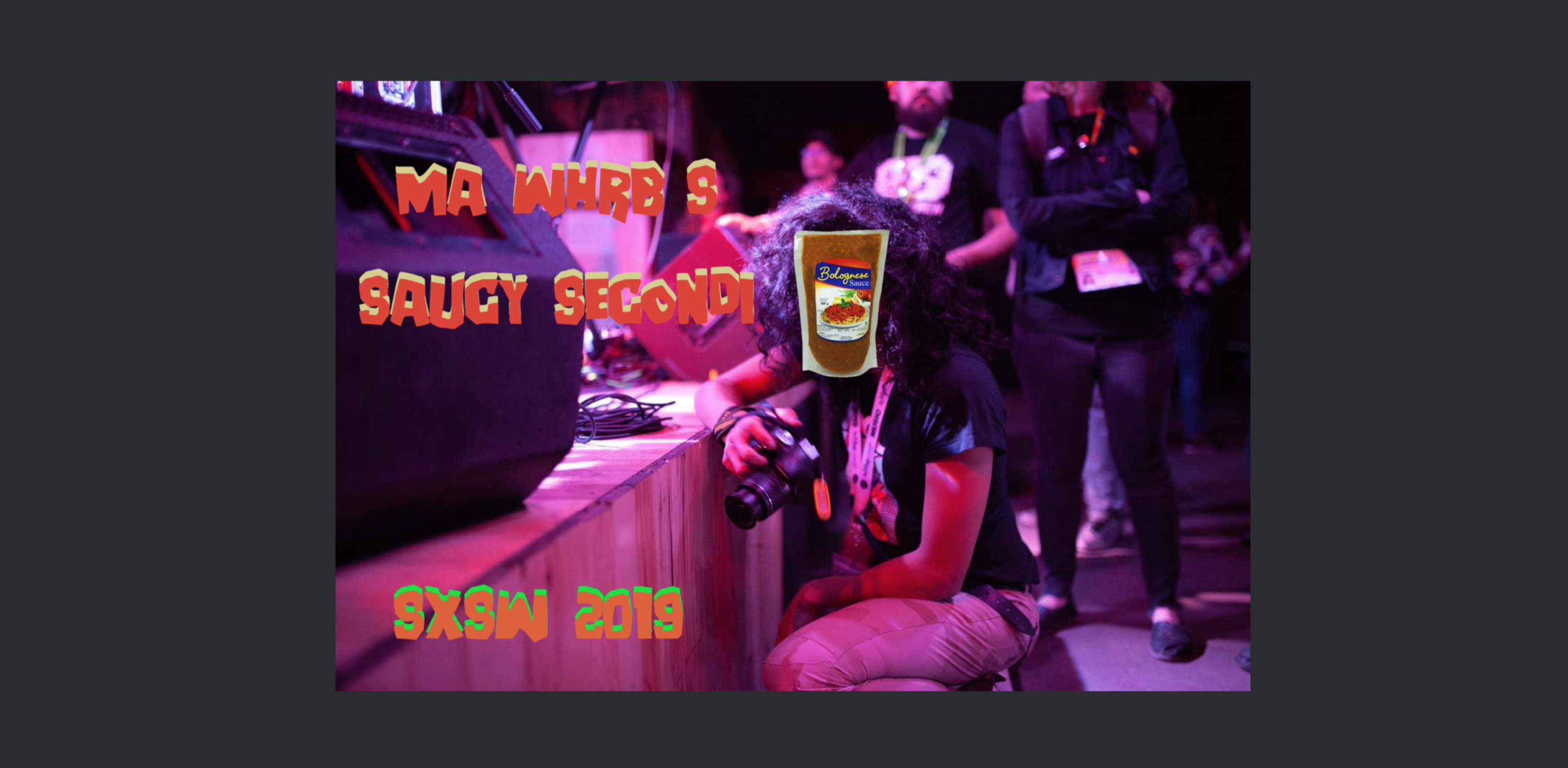 SIDNEY GISH
Boston's own Sidney Gish played a beautiful daytime set to a captivated audience. The indie songstress played her loop pedal symphony, taking the crowd through selections from No Dogs Allowed.
No" class="redactor-linkify-object">http://sidneygish.bandcamp.com/album/no-dogs-allow... Dogs Allowed by Sidney Gish
SASAMI
Sasami Ashworth, LA-based sweetheart with immense compositional prowess and an unstoppably sophisticated vengeance, played her caramel-coated crunch pop at Cheer Up Charlie's during Stereogum's Range Life day party.
SASAMI" class="redactor-linkify-object">http://sasami.bandcamp.com/album/sasami">SASAMI by SASAMI
RICO NASTY
RICO! The rising DMV superstar rocked an all-ages-no-badges-full-energy crowd at the Cheer Up Charlie's day party. Clad in a translucent red jumpsuit and a face beat for the heavens, Rico Nasty showed her promise as the future It girl of rap. DON'T be caught sleeping on her!
KIRARA
Notorious Seoul-based producer, DJ, and full-throttle raver Kirara took her piquant presets and bubbly beats to the Moody Theater stage at Austin City Limits' Korea Showcase. With her stadium-igniting energy and studio-dominating talent, this illustrious musician held her own as not only the backbone of K-Pop production but one heckuva live performer.
Sarah" class="redactor-linkify-object">http://stqpkiraradongjae.bandcamp.com/album/sarah"... by KIRARA
XXX
Next up at the Korea Spotlight were Kim Ximya and Frnk, the duo behind the experimental hip hop act XXX. Frnk's IDM-infused beats combined the sandy synths of Cosmogramma-era FlyLo, hyping up the crowd in concert with Ximya's laid-back bars.
CHUNGHA
The highlight of the Korea Spotlight was rising gem Chung Ha. In total sync with her backup dancers, the former Dallas resident performed impeccably for her Texan fans. Propelled by the scintillating synths and city pop melange of Black Eyed Pilseung's production on "Gotta Go" and "Roller Coaster", Chungha's yearning vocals soared above the Austin crowd.
ELEPHANT GYM
[Photo credit @elephant_gym_official]
Riding off the momentum of their latest release Underwater, Taiwanese math-rock outfit Elephant Gym closed out our night at Taiwan Beats in Elysium. Don't let their tightly-controlled production and precise rhythmic detail fool you: their performance was nothing but raw and groove-ready energy. They're a must-see live.
Underwater" class="redactor-linkify-object">http://elephant-gym.bandcamp.com/album/underwater"... by Elephant Gym
HARRY TEARDROP
Harry Teardrop took the stage at the Future Classic / Pour Choices showcase with his brother, Drake, on Wednesday night. The Tisch sophomore brought that emo energy to a dim-lit stage, jumping into the audience and writhing through selections off his hot-off-the-press EP. A budding flower of pop-punk with a saccharine soul.
1000" class="redactor-linkify-object">http://harryteardrop.bandcamp.com/track/1000-backy... Backyard Pools by Harry Teardrop
DRINKING BOYS & GIRLS CHOIR
James's gushing review: "I LOVE THEM SOOOOOOO MUCH!!!" This skate-punk trio from Daegu shredded, stomped, and sliced up Valhalla at the Damnably showcase. From swaying reggae breakdowns in "Stay Here" to polyphonic counterpoint in "Song of Sincerity", their nitrous-boosted performance was loads of fun.
드링킹소년소녀합창단 Drinking Boys and Girls Choir - Keep Drinking by Drinking Boys and Girls Choir