Masking Up at Pitchfork Festival 2021: Day 1 Recap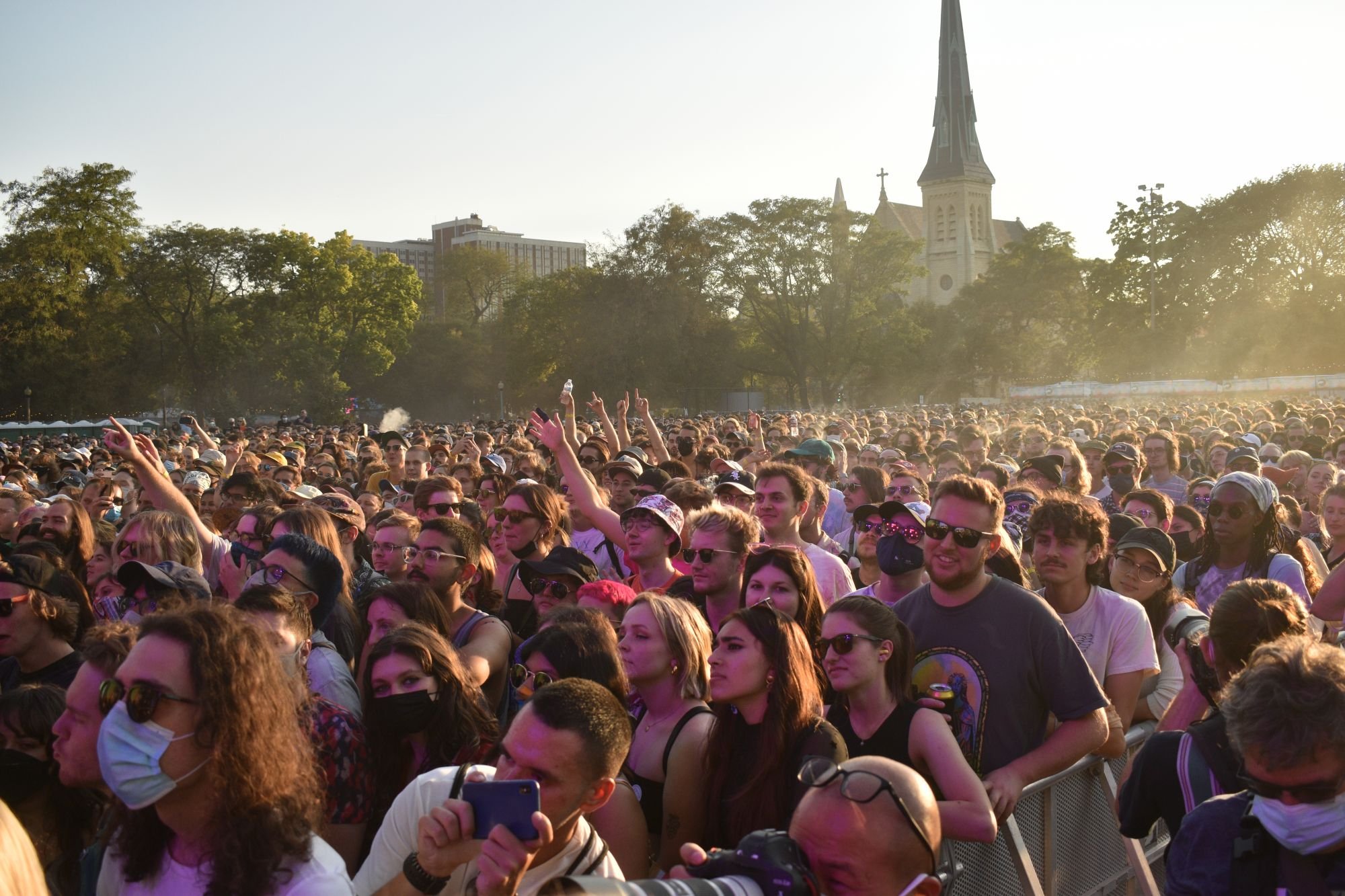 The September Chicago heat was no joke in Union Park. Masks on for many, but masks off for those in the pits. Lines for everything, even water. People elbow to elbow in the front rows, and tons of fans staking out a place for the final act of the night -- Phoebe Bridgers. For many, Day 1 of Pitchfork 2021 was a return to live music for the first time since 2020. At points in the day, you could see people attacking mosh pits and screaming their heads off. Other times, energy waned and people stared quizzacly at the big board, hoping for a burst of energy from the performers. But one thing is true: the energy from performance -- musicians stomping their feet and belting out into the night -- was absolutely electric, and a feeling that will surely continue for the next few days.
DEHD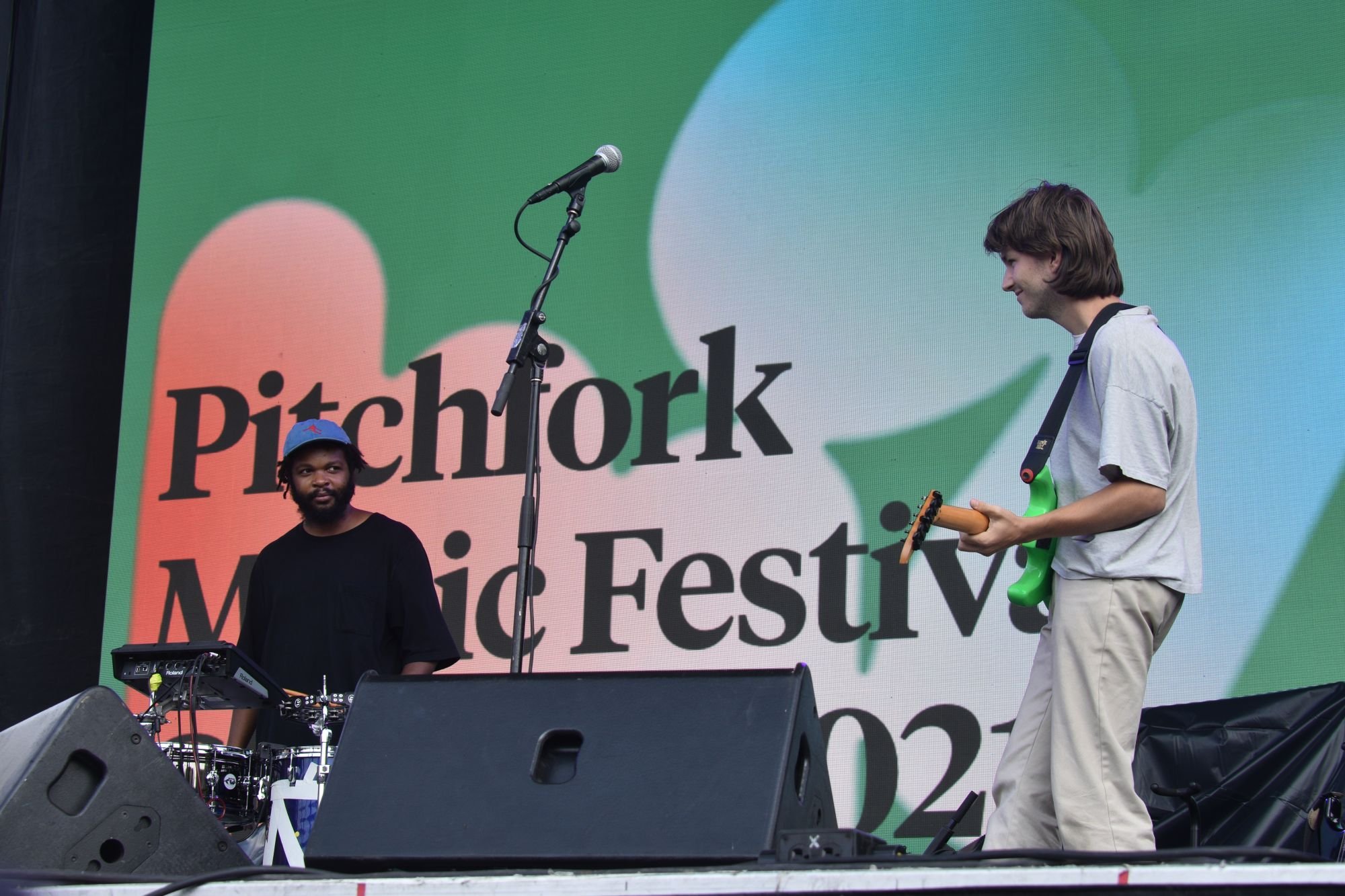 Despite its name, DEHD delivered the most energetic performance of all the bands on Friday. Emily Kempf whipped her braids in all directions and guitarist Jason Balla, growled and tossed his body like a seesaw. Their performance even played with the audience. At one point, Kempf shouted into the crowd, "What's your sign?" To which she responded, "I'm a Virgo!" The best hits came towards the beginning and end of the set, with songs taken from their latest album Flower of Devotion and their smash hit "Lucky."
Hop Along
Hop Along is a band with brilliant style -- and on Friday, their style was pink. The band members showed up in matching lilac pink shirts and hair (thanks Mark Quinlan!), and they were one of only a few bands that chose to coordinate outfits. And harmonizing is what they do best. Frances Quinlan commanded the stage with their crazy voice range and endurance. From lyrics about heartbreak ("Don't worry, we will both find out just not together") to poeticism ("Afternoon vanilla sun crawls away across the lawn"), Hop Along cemented its place as one of the best bands from the day.
Big Thief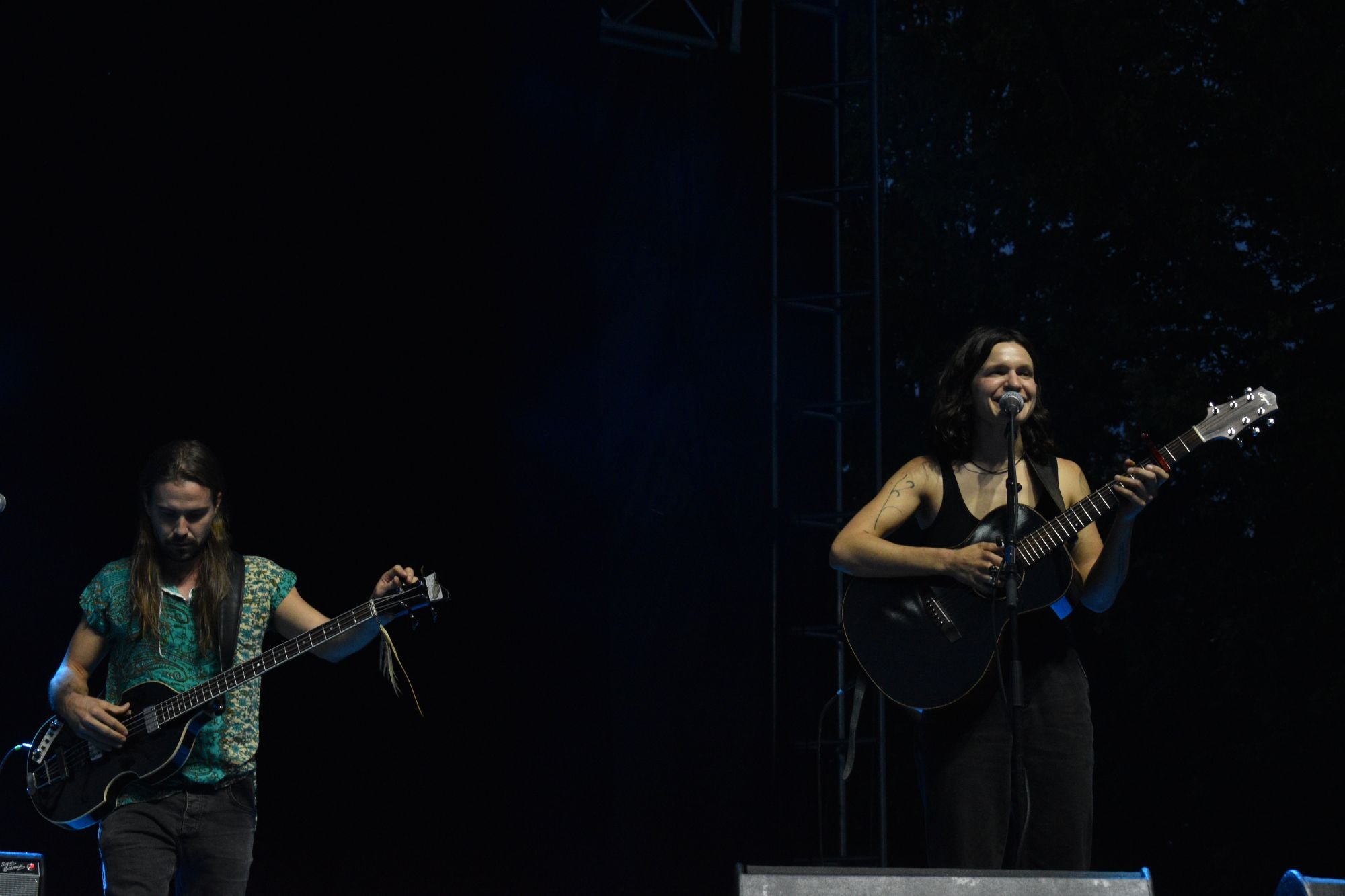 Adrianne Lenker is as versatile an artist as she is a productive one. Her piercing voice is featured on multiple Big Thief albums and is so iconic that she just had to release several solo albums. On stage, her performance reflected her artist's journey. Sometimes, she would belt favorites from Capacity (known as NPR's favorite 2017 album). Sometimes, she would perform a song from her solo collective. Big Thief which relies on a folksy and acoustic guitar rhythm showed a real connection on stage as the members played to each other in a tight circle.
Phoebe Bridgers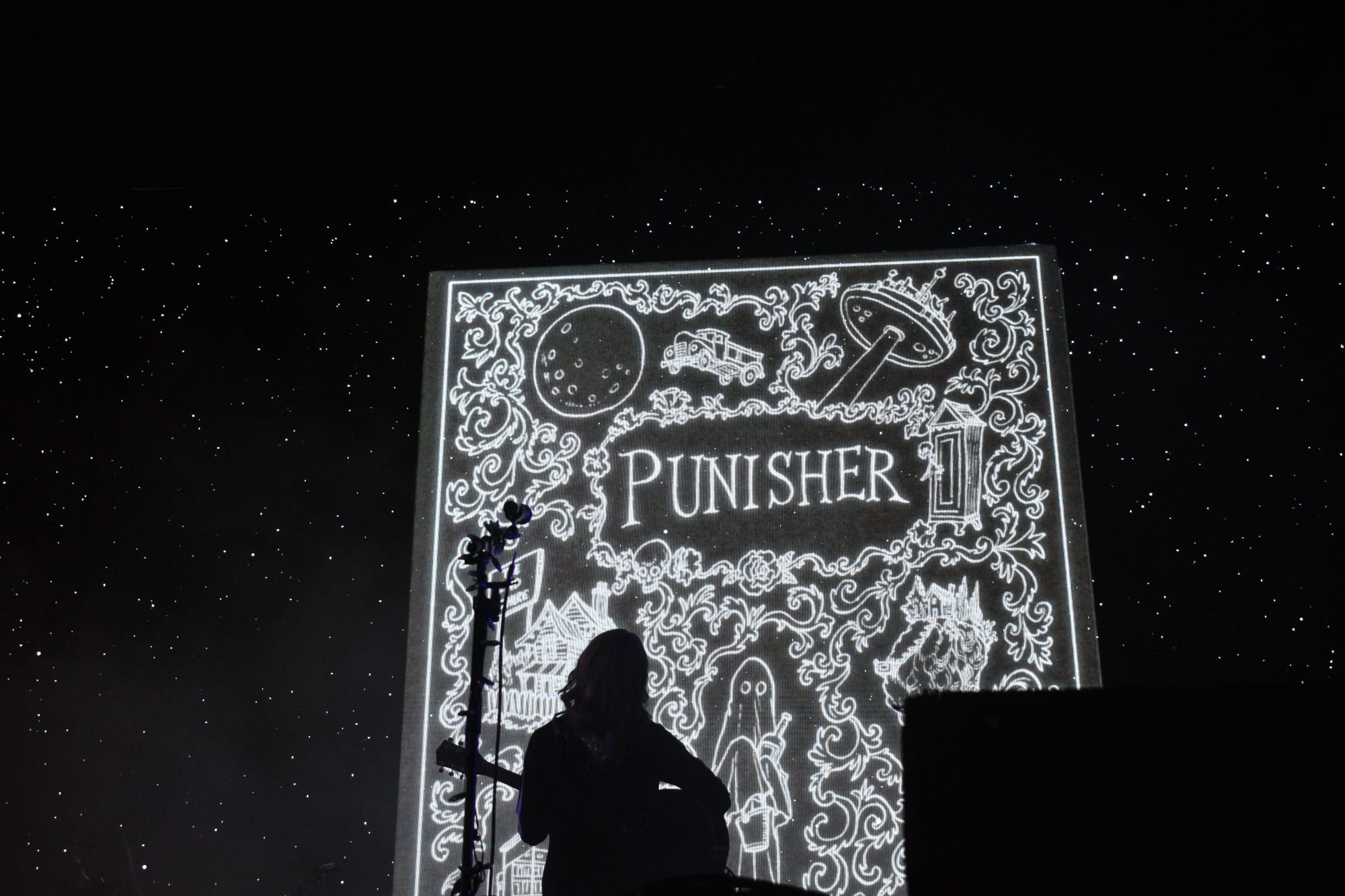 Under the twinkling twilight, Phoebe waltzed, smiled, and started off her set with Motion Sickness, Garden Song, and Kyoto. The crowd erupted as she belted her familiar, Grammy-winning lyrics and danced with her guitar and skeleton costume. Her accompanying musicians all wore skeletons too, as did many of the loyal fans who waited at the Green Stage all day to see Phoebe up close. She debuted new songs (one about Chicago) and melted into the starry backdrop. Her happiness radiated into the night, capping off a long first day of Pitchfork fest.
Other Notable Acts: Yaeji, The Weather Station @ Schubas, The Soft Pink Truth, Dogleg, Armand Hammer
Jess Eng is a DJ for Blues.