Mundo Hour: Jazz Around the World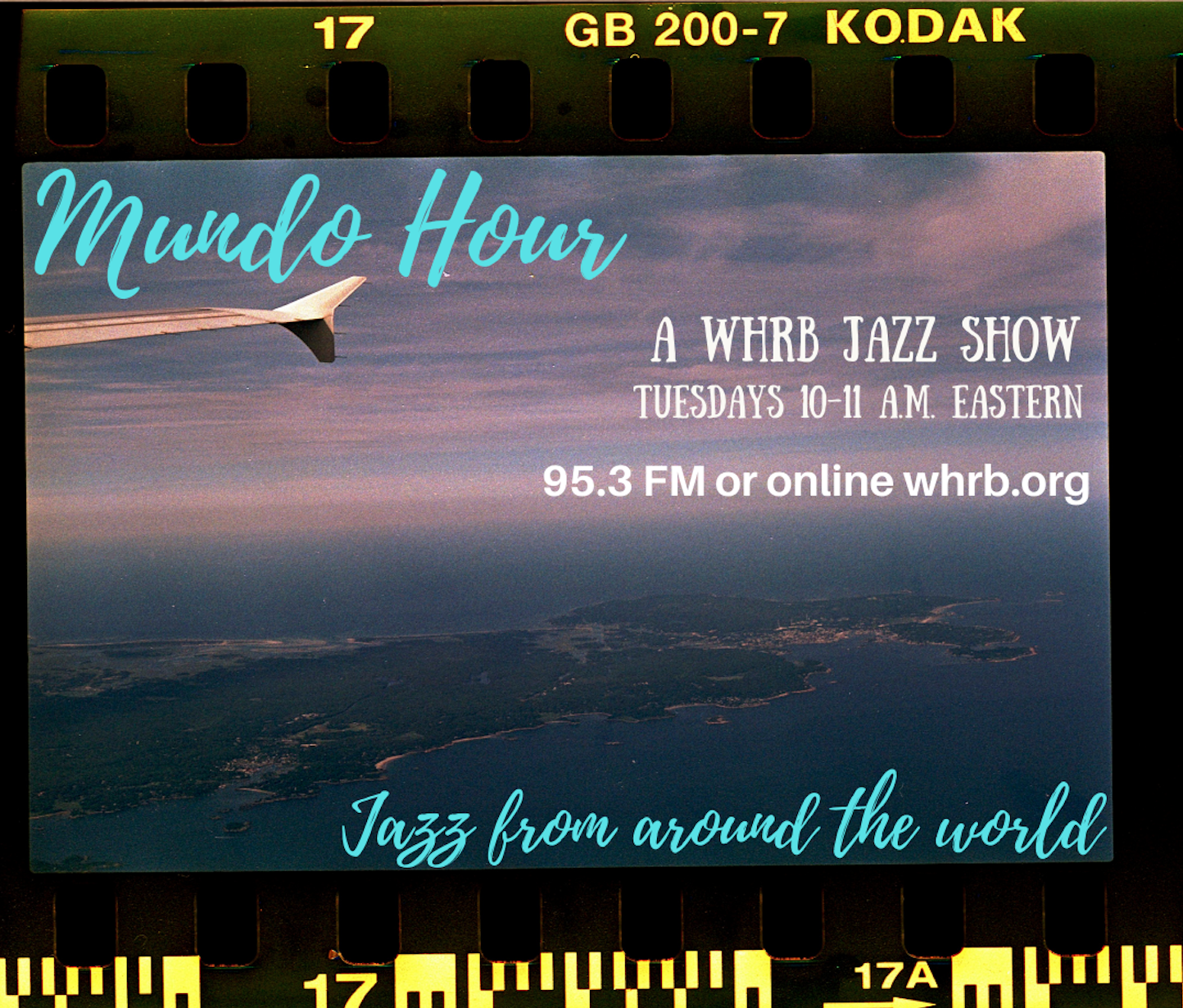 Just after takeoff from Logan Airport. Photo taken and developed by Jeromel Dela Rosa Lara '23.
Kamusta! ¡Hola! مَرحَباََ! Hello! Every Tuesday from 10 to 11 AM is Mundo Hour, a voyage around the world by jazz music. Jazz becomes our mode of transportation to engage with communities around the world. Each week, Mundo Hour amplifies jazz from a specific country or locality, allowing us to listen, dance, and sing to the songs from artists hailing from that location.
Music, like jazz, is the vehicle that allows us to reach each other and break the barriers that divide us. Mundo Hour first started our cross-cultural jazz journey on September 21, listening to the samba of Brazil. Since then, we have made our way through Panama and Cuba. For Worldwide Week, running stationwide from October 11 to 17, we explore Puerto Rico through the perspective of its music.
Of course, every week at Mundo Hour is "worldwide week". We spend time—albeit only the span of an hour—appreciating jazz or variations of jazz from around the world. Created and hosted by Jeromel Dela Rosa Lara '23, Mundo Hour hopes to inspire our listeners to go beyond mainstream American jazz and discover how the world of jazz is the jazz of the world.
If you want to suggest a country or locality to explore or an artist to meet, please get in touch at jazz@whrb.org. Do come and join us as we set course for our cross-cultural journeys, Tuesdays 10-11 AM.
Jeromel Dela Rosa Lara is a producer for The Jazz Spectrum and the host of Mundo Hour on Tuesdays from 10-11 AM.