Music That Makes You Feel Less Alone: India Lake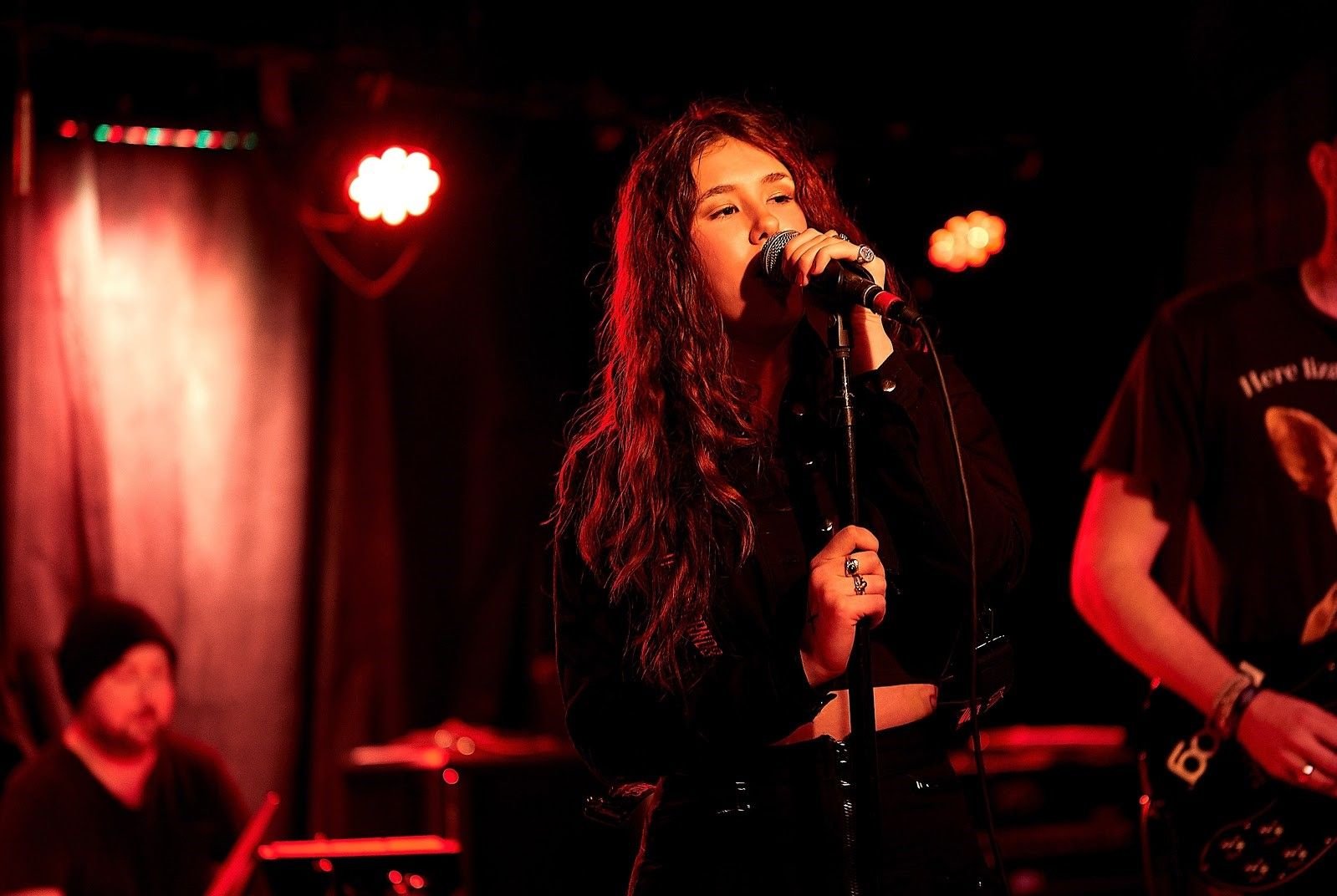 // Image courtesy of India Lake.
Meet India Lake Kilgore, but you can call her India Lake. A New-York based artist who has decided to use her music to document her personal experiences, India, in doing so, has helped others deal with and understand their own emotions and experiences. Musically inspired by Post Malone's ability to balance versatility with having a signature sound, and Lewis Capaldi's poetic and authentic nature, she admires and incorporates these elements into her own music.
India describes music as therapeutic, using songwriting and singing as a means of self expression. Being exposed to art from her youth through her parents' positions in the art world along with trips to museums, gallery openings, and concerts, India's upbringing in New York developed an immense appreciation for art within her. "I've always loved art, but I just had to find the medium that actually suited me, and that ended up being music." Her first single, "Girl in New York City, " was written when she was sixteen in collaboration with a friend. It details a blend of experiences—from heartbreak to the social disconnect she felt between herself and her older friends. "I really had something to say," India reminisces. After performing this and other older songs into her junior and senior years of high school, however, India became aware of her own personal transformation, describing the feeling of performing those songs as "dishonest." Now attending the Clive Davis Institute of Recorded Music at NYU Tisch, taking time off from performing to write instead, India draws knowledge and inspiration from the community of passionate musicians, producers, singers, and songwriters who surround her.
India's mission as an artist exemplifies the universal quality of music and its way of articulating shared experiences. As a listener, music has been a comfort to India."I thought I was the only one in the world who was going through that," she reflects on her own emotions, "but there was always this song that would say exactly what I was feeling."India has carried this salve-like quality into her own songs, with her ultimate goal being that her listeners no longer feel alone.
Expanding on this concept, India considers herself a voice for those who are not in the position to share their experiences, especially in the context of mental health. She emphasizes that an atmosphere of isolation can be dangerous, driven to use her music to not only erase the stigma surrounding mental health, but also to generally bring people together, she states, "if someone ever listened to my song and thought that it really spoke to them and that they really—they got it—then that's the goal."
Looking ahead, India is set to release a new single in January 2021, followed by her first music video and a series of releases, which lead up to the release of her first EP. In her songs older and new alike, India's experiences are the focal point. It is this authenticity that continues to allow her to resonate with her audience. To continue making music that will make you feel less alone.
// Jaya Samuel '24 is a writer for The Darker Side.