Neil Shubin: The Evolution of an Evolutionary Biologist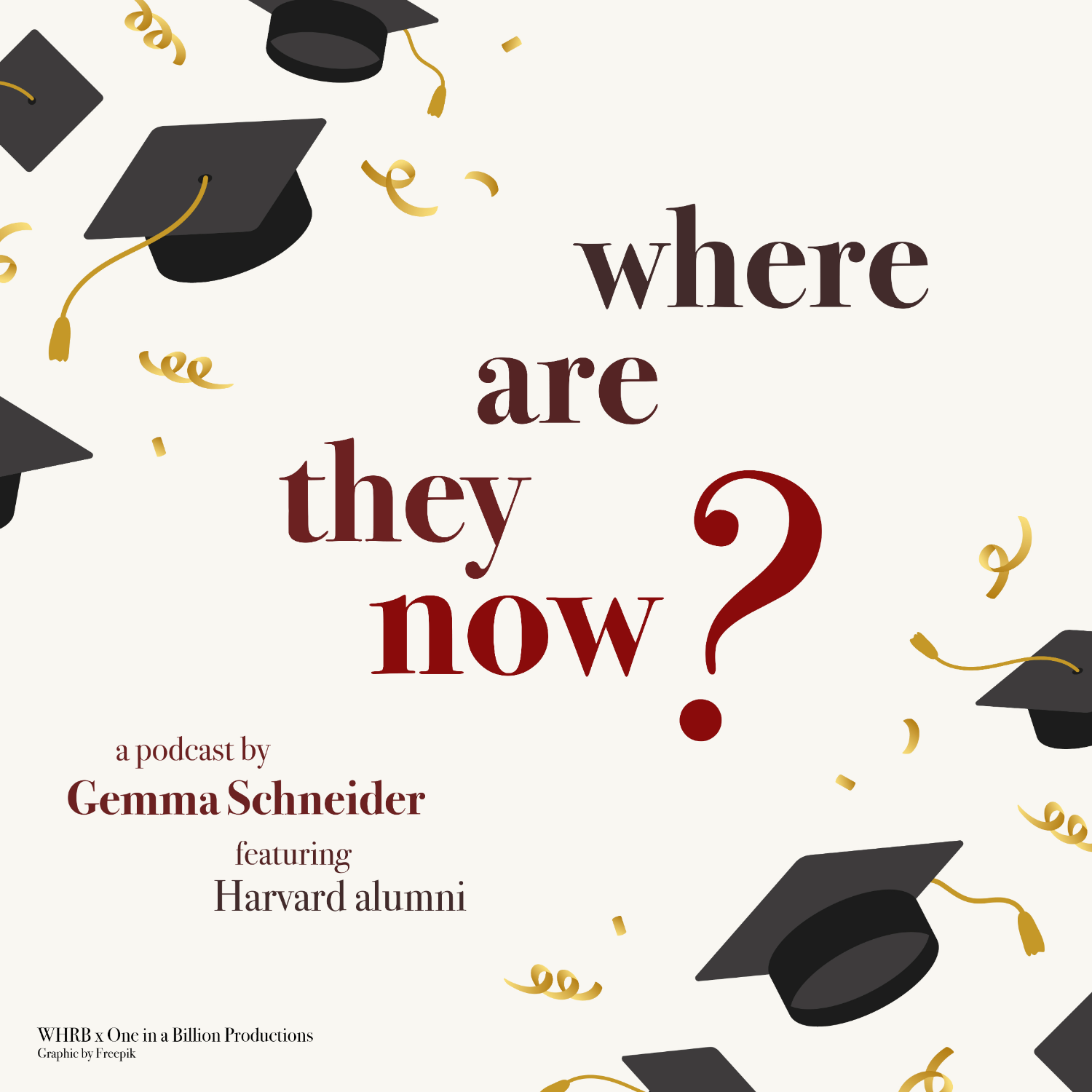 Listen
Dr. Neil Shubin, Harvard GSAS Class of 1987, is a paleontologist, evolutionary biologist, and popular science writer. Dr. Shubin made headlines in 2004 when he co-discovered Tiktaalik roseae, a fossil of a creature with traits found in both fish and tetrapods, and has since published three popular science books: Your Inner Fish, The Universe Within, and Some Assembly Required.
Dr. Neil Shubin, accompanied by his colleague Dr. Ted Daeschler, just about 10 years after graduating from Harvard Graduate School.
Dr. Neil Shubin today, accompanied by a model of Tiktaalik roseae, which may have been the first fish to emerge on land
In today's conversation, Gemma and Dr. Shubin unpack how Dr. Shubin's time-tested affinity for exploration ultimately manifested into a career that involves traveling to places as far-away and frigid as the Canadian Arctic. They also discuss the importance of challenge and failure – in both science and writing – before exploring how Dr. Shubin's landmark discovery of Tiktaalik dramatically altered the trajectory of his personal and professional life. Finally, at the end of this episode, contributing commentator Mable Chan (Harvard AM '93), will offer a commentary about the things that cannot be taught – in college or beyond – and which you must find on your own.
You can also find this feature and previous episodes of "Where Are They Now?" on Spotify, Apple Podcasts, and PRx.
Credits:
This episode of "Where Are They Now?" was hosted and produced by Gemma Schneider '23 at Harvard Radio Broadcasting (WHRB), in collaboration with One in a Billion Productions with Mable Chan AM '93. Dash Chin '23 of WHRB curated the music for this episode.
Show Description:
"Where Are They Now?" is a 6-part WHRB Podcast series. In each episode, podcast host Gemma Schneider untangles the insights and experiences of a different Harvard alumnus. The show covers an entire universe of professional spaces – from journalism to entrepreneurship to show business. Each guest has a different story to share, but they all have one thing in common: they have made an impact, and they want to help others do the same.