"A Nigga'z Brew" - The Faze Challenges the Mentality of the Black Male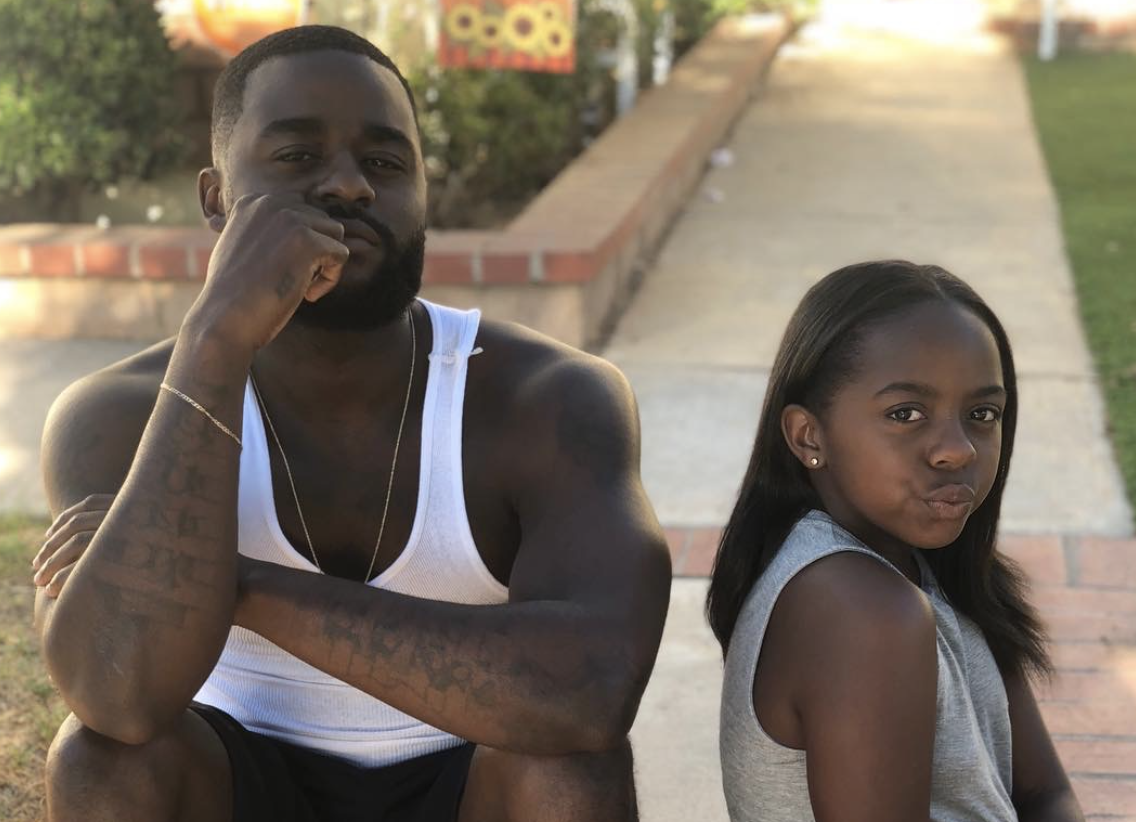 "A Nigga'z Brew" - The Faze Challenges the Mentality of the Black Male
Hatata batata, why don't we make a bunch of
Fuckin' songs about nothin' and mumble 'em?
-Eminem, "Lucky You"
When the old bitter, vitriolic Eminem made his return with the release of "Kamikaze" late this summer to castigate many of the new cultural norms of contemporary rappers, it could be said that he was clearing the way for an artist who considers him to be his strongest influence. Autobiographically the 'black Slim Shady,' Moreno Valley-based rapper and producer Roger "The Faze" Montgomery is an intellectual and an artist—in that order. "I just want to bring new conversations to hiphop that make people think." For those jaded by triplet flows, 'mumble rap,' and hackneyed tropes of materialism, chauvinism, nihilism and substance abuse, the lyricism and subject matter of The Faze are here to refresh you. "I wanna be the Alan Watts of rap—just put out content that makes people think. New concepts; new conversations, man."
In an era of face tats and lean rapping, The Faze has chosen a different path. He's written a self-help book, Life Has No Rules. He's released a vivid, intimate account of being detained by police, and of an ultimately tragically familiar intruder in his home. He received significant praise last year for his deft cover of GZA's "Liquid Swords," but has since begun to produce himself and moved into more conceptual realms of the creative.
And it's this more conceptual side that The Faze plans to showcase in his first full-length album A Nigga'z Brew, dropping Black Friday next month. "I wanted to complete a project that would challenge the mentality of the black male." He's played both producer and lyricist for this undertaking, and intends for the work "to challenge the way we view our women, our children, our health and most importantly the way we view ourselves as well as one another."
But my man Roger's no snob. "To me, like, the 'turn up' stuff—I used to be mad about it…these people ain't even rhyming, they just put anything out, but now I appreciate it for what it is. I wouldn't want to hear Nas at the club." The Faze wants to contribute to hiphop, not to critique it. So it's no wonder that he plans to title his next full-length project Good Dad. "There's music for everything. I want to make music that challenges the mind. I still speak from my perspective of coming from the streets, but just in an intellectual way."
"A Nigga'z Brew" drops Black Friday, November 23rd.
"Before the Brew" - Listen to The Faze's most recent freestyle over the instrumental to Eminem's "Killshot," and see the talent you're anticipating
Jack Nolan DJs/writes/beyond for The Darker Side. The Darker Side has air every Saturday night 10pm-6am and Sunday night 10pm-5am.