NPR's From the Top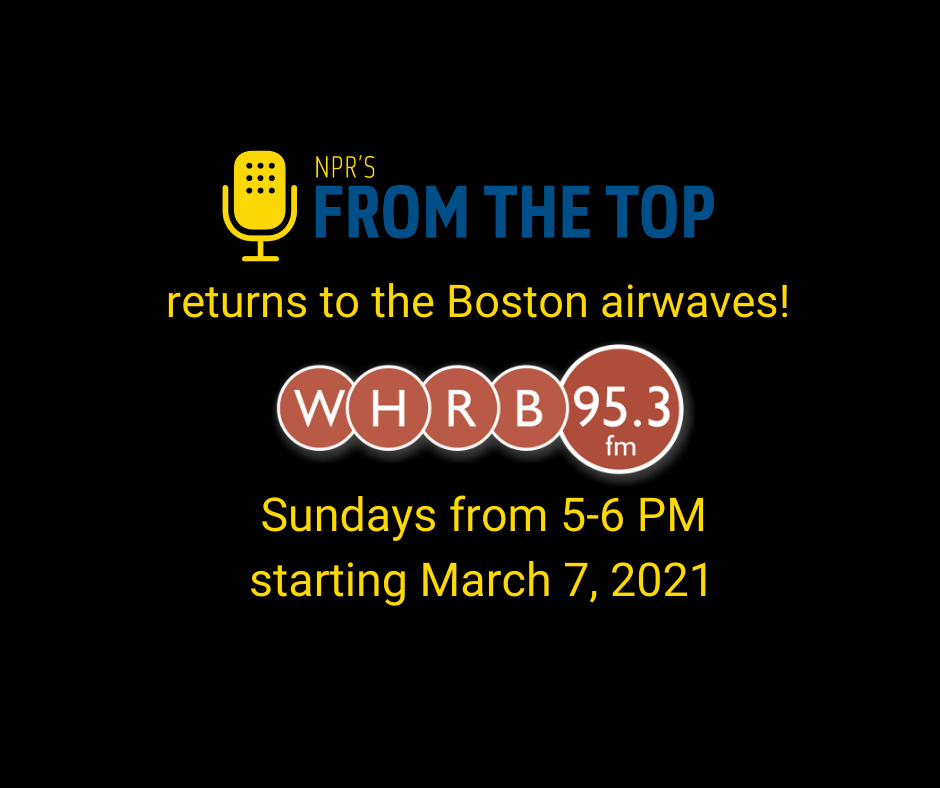 From the Top, distributed by NPR, will be airing on WHRB on Sundays at 5 PM, beginning March 7, 2021. Founded in Boston in 2000, From the Top features the astounding performances and captivating personal stories of young classically-trained musicians from across the country.
From the Top delights listeners of all ages and backgrounds with its good humor and inspirational young people. Peter Dugan collaborates with the young musicians at the piano and on some episodes, his co-hosts—including violinist Tessa Lark, clarinetist Alex Laing, pianist Orli Shaham, and violinist Charles Yang—widen the musical perspective of the program in both performance and conversation.
To celebrate the launch of From the Top on WHRB, host and pianist Peter Dugan will host a free Virtual Concert on March 10, 2021 at 8 PM. Premiering on Facebook or Youtube, the concert will feature Harvard University students and alumni, including Ria Modak '22 playing guitar, Haeun & Hayoung Moon '23 playing violin & cello, and Lev Mamuya '18 playing cello. All of them have previously appeared on the radio program.