NYO-USA: All-American, All-Around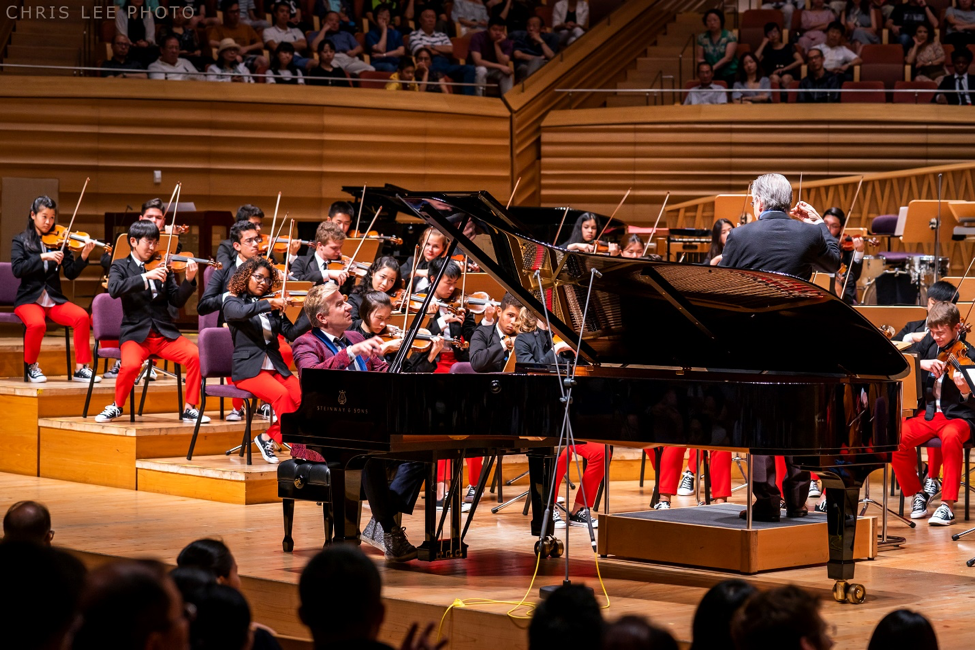 Photograph courtesy of Chris Lee
July 27th, 2018 – "What sets NYO-USA apart, in your opinion?" I'm talking to Carnegie Hall's Director of Artist Training Programs, Doug Beck, in Shanghai, China. The National Youth Orchestra of the USA (NYO-USA) has just stepped off the stage. It's intermission. In Shanghai Symphony Hall, the energy from the orchestra's playing invigorates an audience worn out from the long, languid summer day.
"Apart from what?" he laughs.
"I'm kidding," he adds, when he receives no immediate response from me. I'm speechless not from his facetiousness but rather from NYO-USA's impressive performances of the first half, which included the quirky commissioned piece Brass Tacks by American composer Ted Hearne, Gershwin's Piano Concerto in F with renowned soloist Jean-Yves Thibaudet, and a playful encore excerpted from Poulenc's Piano Sonata for Four Hands which, surprisingly, featured conductor Michael Tilson Thomas.
"NYO-USA has developed a culture of its own," Doug elaborates. What kind of culture? A special kind of community which arises from the combination of unique individuals involved with the project, he explains. "We don't really think of ourselves as specifically a pre-professional training program in the way that a conservatory is…We are really just trying to create an all-around great experience for the people who are invited."
That word he uses, "all-around," is an appropriate word to describe this orchestra. As I return to my seat for the second half of the concert, I experience the ensemble's all-around versatility as they seamlessly transition from Hearne's angular and jazzy Brass Tacks to Sibelius's lyrical and yearning Symphony No. 2. The orchestra concludes with two exuberant encores: Copland's quintessential Hoedown and NYO's first performance of a non-instrumental piece, "Panda Chant II" by Meredith Monk.
The performances were a perfect blend of old and new, of convention and innovation, of the serious and the humorous. The Sibelius was treated respectfully: tempos and gestures did not overstep traditional boundaries, though the string section managed to achieve an uncommonly lush tone. Among the American pieces, all flawlessly performed, the more adventurous Hearne and Monk were balanced by the more familiar Gershwin and Copland. The concert hall was full of anticipation, tension, and then appreciation during the Sibelius, but afterwards, Tilson Thomas transformed this atmosphere into one of more relaxed enjoyment as he gave an impromptu speech about the Monk encore. The speech, delivered in English, was accompanied by Chinese translations, some more successful than others, provided by two Chinese-American musicians. Their efforts drew laughter from the audience, and the concert ended on this lighthearted tone – as Tilson Thomas (or MTT, as the musicians call him) – unintentionally threw his baton into the audience, for a lucky listener to bring home as a souvenir.
The word "all-around" also aptly describes the NYO-USA musicians. These musicians devote many hours to mastering their respective instruments, yes. But they are also amazingly multi-talented. Take clarinetist Kofi Kwapong, for example. Before joining NYO-USA in China this summer, Kofi completed a computer science internship. "My entire life, I've been trying to put off deciding between professional music and an academic career, as long as possible."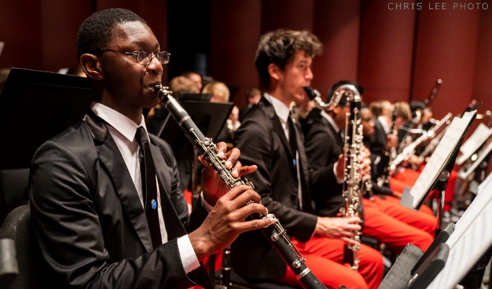 Kofi is a rising sophomore at Harvard. He describes his lifestyle during the school year as "kind of unsustainable" though. "If you have an audition coming up and finals coming up at the same time, you either have to balance both really well, or choose one and be able to immediately switch to the other. I wake up really early. I tend to practice music between 5 and 8 AM, and then I focus on academics for the rest of the day."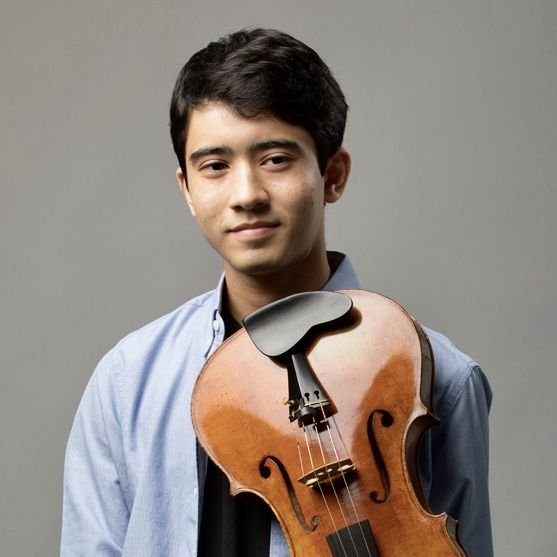 Similarly, violist Alex Koller, a rising freshman at Harvard, is not sure if he wants to become a professional musician, because he is also interested in government and politics. "What I think is so interesting about NYO is that we are musical ambassadors. We're not just playing a concert. We're going out and sharing music with people around the world…even though I'm part of a music program, being a part of NYO this summer is also fulfilling my academic goals because I'm having this cultural exchange with people. Using my music as a catalyst for that [cultural exchange] is really exciting."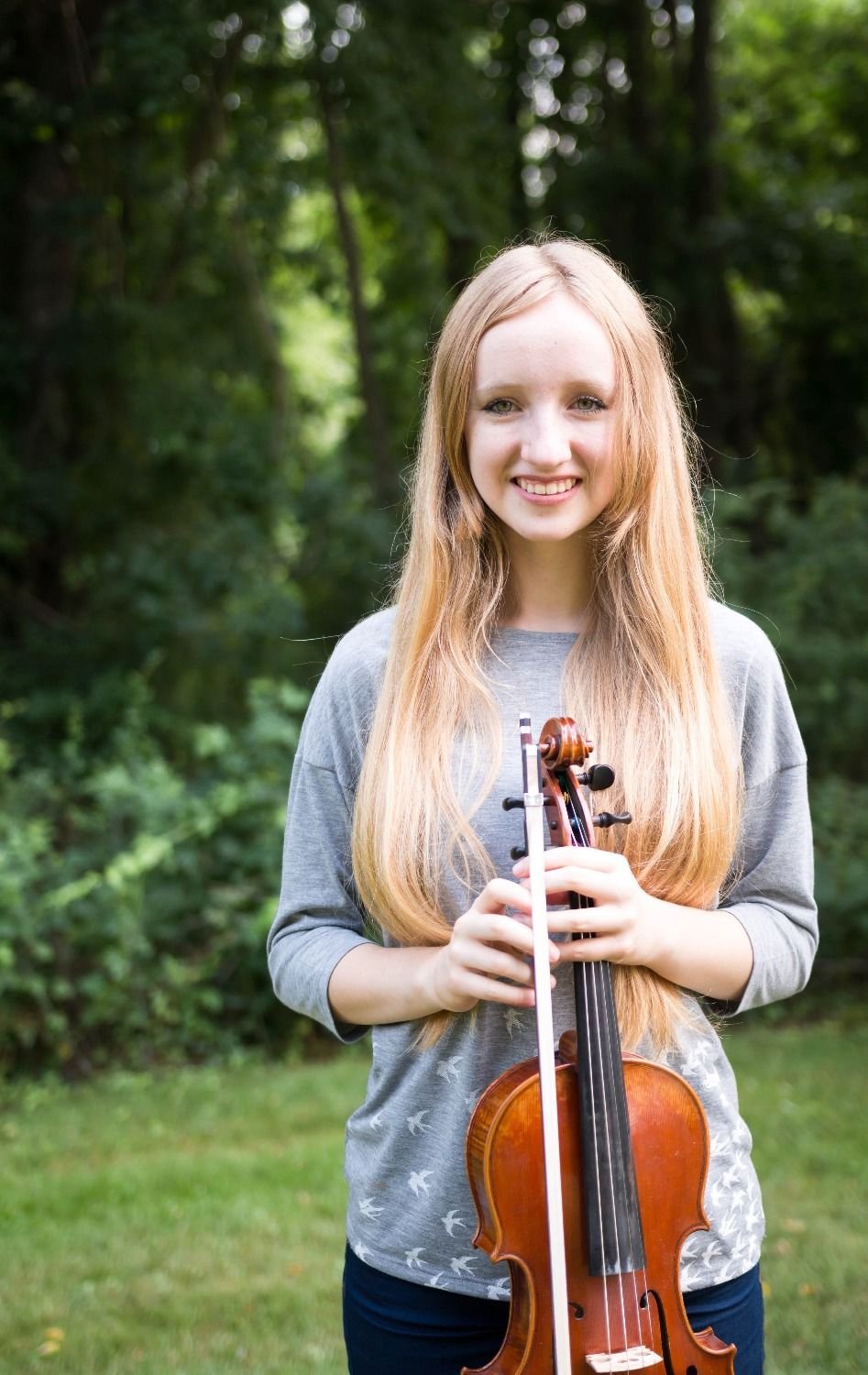 Rising freshman violist Sophie Choate, on the other hand, is leaning towards pursuing viola full-time after graduating from Harvard. Like Kofi and Alex, though, she has many academic interests that she would not otherwise be able to explore if she attended conservatory. At Harvard, she plans to continue private lessons and will audition for several musical ensembles on campus.
This "all-around" philosophy is embodied by Carnegie Hall's Doug Beck, as well. At Harvard, he originally planned to concentrate in physics but eventually chose to history and literature instead. He joined the classical music department of WHRB as "just something for fun." Thirty years later, he's still in the classical music industry. Now he's helping the next generation of student musicians find their way.
After speaking to Doug and these Harvard-bound musicians, I begin to understand that one key aspect of this "NYO-USA culture" is perceiving music in the context of society – embracing that music is intimately connected to the rest of our society. The NYO-USA musicians are impressive for their diverse accomplishments, yes. But more importantly, whether or not these students ultimately become professional musicians, they will continue to serve as "musical ambassadors" by contributing fresh perspectives to the classical music artform.
---
Allison Pao is a radio host for WHRB Classical. You can read more about the NYO-USA here.