Parookaville: Constructing an Entire City Around a Music Festival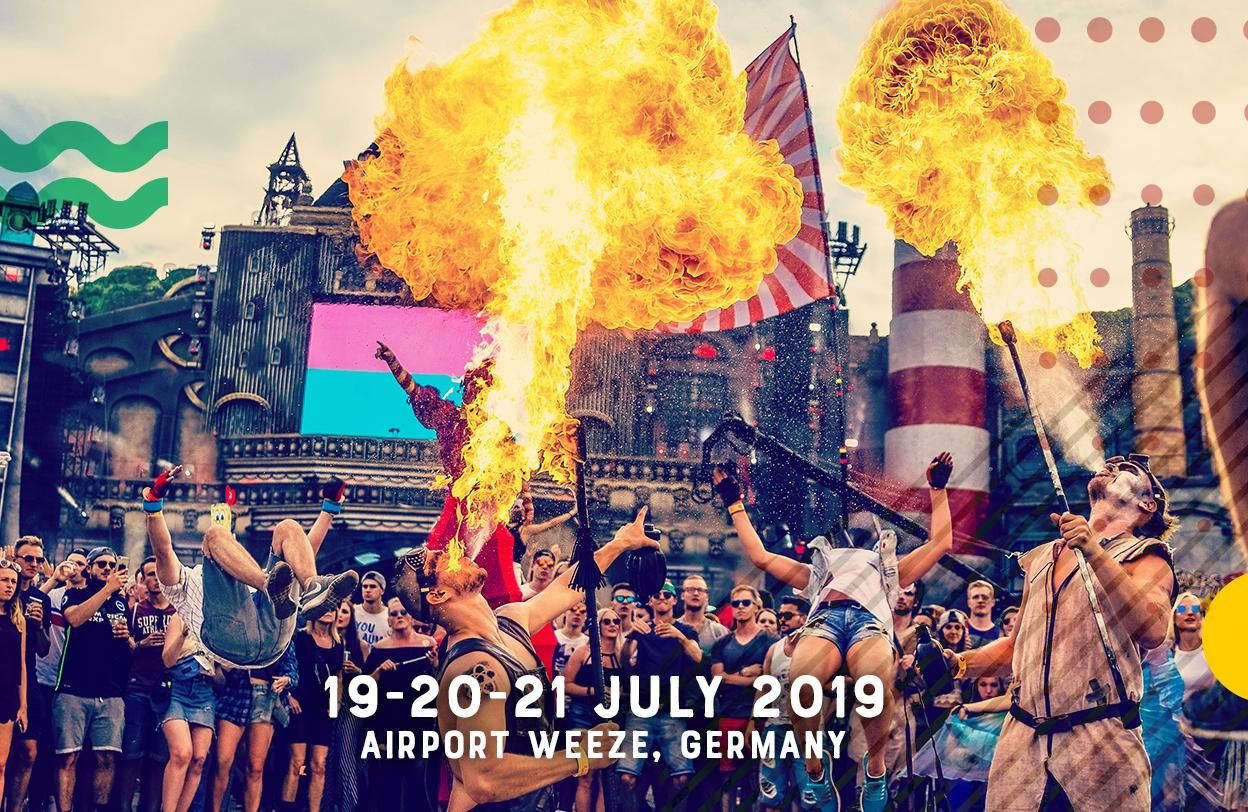 Since 2015, a former British Royal Air Force base near the border of Germany and the Netherlands has been converted into a massive music festival each summer. At a sprawling 700,000 square feet, Parookaville attracted over 80,000 attendees last year to listen to EDM, deep house, and other genres. This year's headliners will include The Chainsmokers, Steve Aoki, and Martin Solveig.
From July 19 to July 21 this summer, music fans will be welcomed into an entire city that will be built just for Parookaville. The festival is named after the fictional character Bill Parooka, a fictional architect who, according to the narrative on Parookaville's website, hoped to create a utopian world where "all kinds of people" could "come to escape everyday life." The Parookaville stage is called "Bill's Factory," and it is reconstructed every summer to look like a huge workshop where Bill would design and execute his visions. Other landmarks in the Parookaville city include the Parooka Church, where couples can receive a (fake) certificate of marriage; a jail where festival-goers can get "lifelong punishment" in the form of a permanent tattoo; and a huge, 700 square meter open-air pool that overlooks the festival stage.
The CEO of Parookaville says that its aesthetic was inspired by Disney's Tomorrowland, and it's one of the few festivals that features a whole city built and assembled for the sole purpose of entertaining its attendees. While other festivals also take place in uninhabited places in the countryside, none attempt to emulate a city as extensively as Parookaville does. The only other event of its kind is Burning Man, in which participants construct and burn a gigantic effigy and temple in the desert of northern Nevada. Unlike Parookaville, however, Burning Man isn't primarily a music festival, although one of its camps does play live EDM music.
---
Kenneth Shinozuka '20 is a reporter for WHRB News.