Peter Feigin on the Fiserv Forum, Sports Betting, and the Impact of Giannis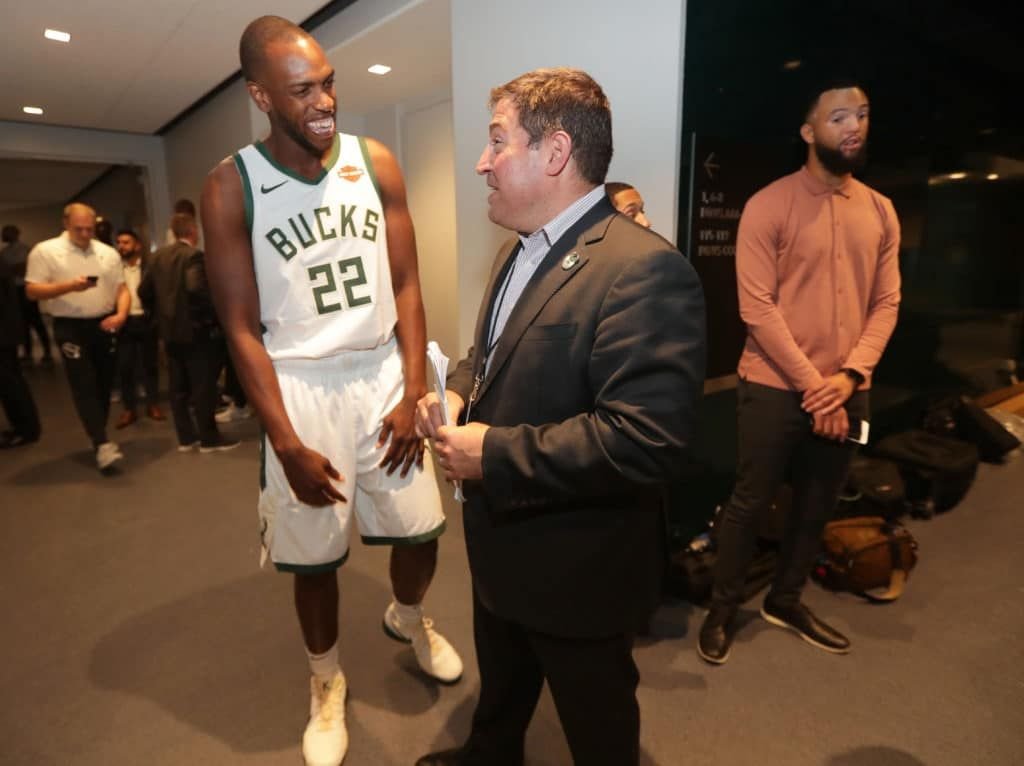 Listen
On this episode of ZUCKER, the CEO of the red-hot Milwaukee Bucks, Peter Feigin, joins host Andrew Zucker to talk about the team's success on and off the court. Feigin discusses Milwaukee's public financing contribution to the new stadium, as well as how he thinks about sports television rights and sports betting, among other topics.
On how the Bucks are doing off-the-court: When you win in professional sports, it likely serves as an acceleration for all the revenue triggers, and that's what has happened to us. We've prepared ourselves, kind of, to do well. And what happens when interest increases and fandom gets excited is it becomes a fun time to sell sponsorship, and sell tickets, and look at television ratings.
On how he first met the Bucks ownership group: It's just a great story of always keep your eyes open, always network, and in my chance, it really happened with my identical twin brother who was running a private school in New York, which all of Marc Lasry's and Wes Edens's kids went to. And as Marc kind of ventured out over a decade ago to explore buying some professional teams, my brother suggested to him that he grab me, as I had worked in pro sports at Madison Square Garden and the Knicks, and had kind of known the P and L business of sports. And that's how we initially kind of linked.
On how he thinks about the Bucks' 30-acre development around the Fiserv Forum: At thirty thousand feet, the goal would be to have people live, work, and play here. So how do you really create a neighborhood? Because you want to have density, you want to have people who work here on a daily basis. So how do you have a thousand plus people who are here during the daytime, whether there is an event or not an event at the arena?