Chewing on Petite League's Bubblegum Rock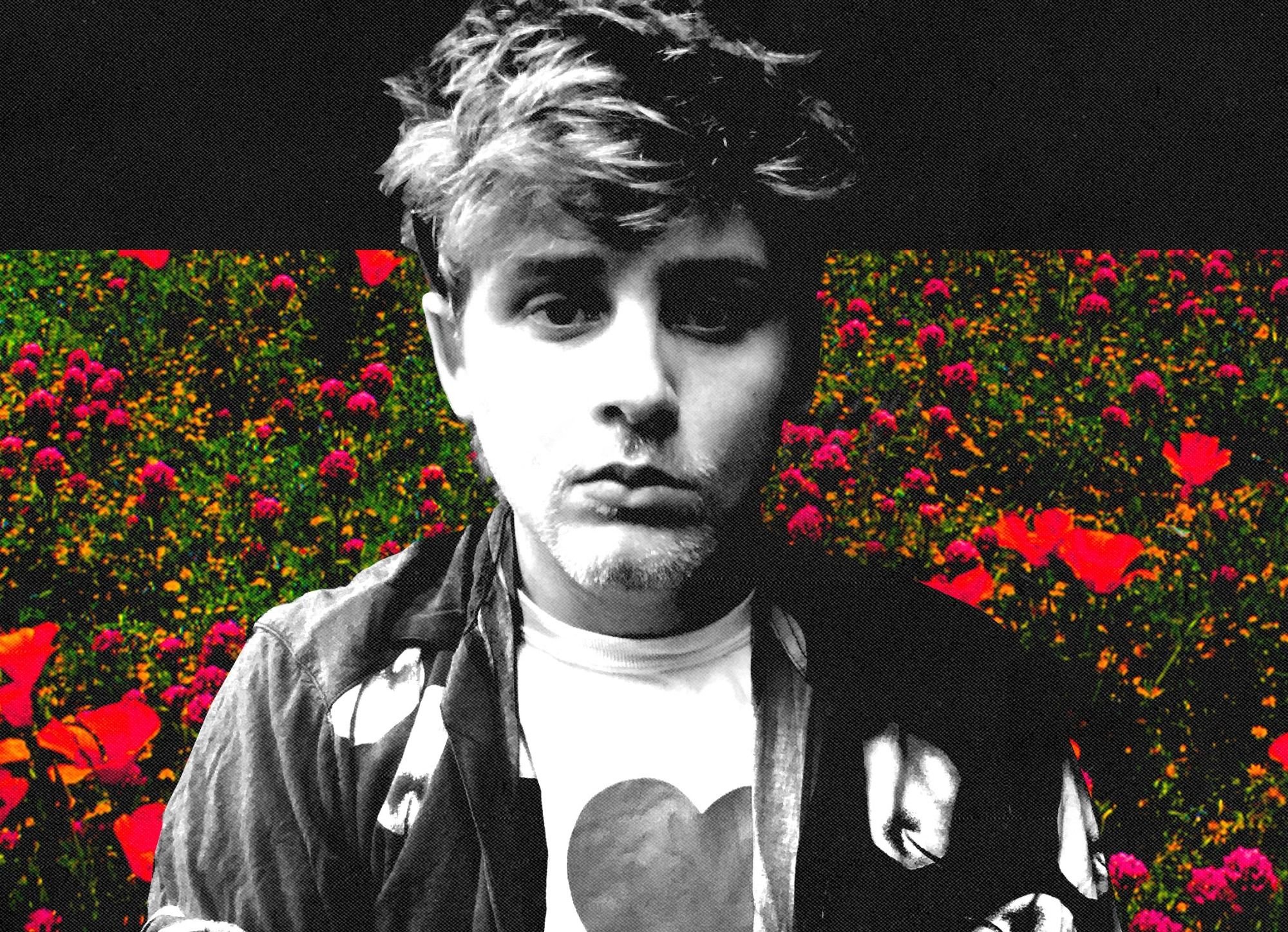 // Image courtesy of Petite League.
_GREYHOUND" class="redactor-linkify-object">https://petiteleague.bandcamp.com/track/greyhound"... by Petite League
_
Petite League's Lorenzo G. Cook has been writing songs since he was a kid. He likes to refer to the band's music as heavy bubblegum—simple, effective, enjoyable, and filled with feeling.
Since their time at Syracuse University, the band has evolved from its FIDLAR-esque punk-garage roots into its own heavy-bubblegum genre that toys with instrumental breaks, sonic shifts, introspective bridges, a more narrative songwriting style, underground college rock, and the inevitable vulnerability of growing up.
WHRB's Emma Greaves Zoomed in with Lorenzo to talk about the band's recent release of "Greyhound," their Syracuse origins, the magic of live music, and cheesy chex mix.
On "Greyhound"
Released last week, the song tells a story. He explained, "I started writing it a couple years ago when I was going through a messy, complicated breakup of a long distance relationship. I was sort of living on a Greyhound bus." He found the song by Lee Hazelhood, "Cross-Country Bus" and adapted the idea to his own Greyhound experience—in Hazelwood's cross-country bus, they get on together, start talking, and fall in love. Along the way, he's citing every city they're stopping in. By the time they get to New York, they get married. Lorenzo's Greyhound was less of a fairytale. "It can be a really lonely experience being on the vessels transporting you from one place to another, even if where you're going is towards someone you love. You never know when it's going to be the last time," he added.
Not only is "Greyhound" the first time Lorenzo takes a direct reference to another writer in a song, other elements of the song are fresh for Petite League too. He describes, "I was inspired by Jeff Tweedy and this early Americana sound too. I didn't put the fuzz distortion on my voice I usually do." Lorenzo chuckled that he's less "neurotic" than usual about promoting the song, given its wander from Petite League's typical sound: "It holds its own in a way where it can be its own thing."
On Scarier Dome
"Boston has a good basement, attic, grungey DIY thing." With friends living in Boston, Lorenzo found himself visiting their houses and other venues—think Trixie's Palace, The Nest, and Thieves Grotto, etc. "I loved it," he gushed, "at Syracuse, there was a small house-show scene too. We were freshmen finding our footing, and we weren't frat types. So, when we went to those shows, it felt different. We were seeing concerts every weekend and having a good time there, and it was amazing." But it wasn't until age and experience kicked in that they got the confidence to be hosts of their own. "When we became upperclassmen, we got our own house and we called it Scarier Dome. We all agreed that there was no excuse and that we could do this too—organize all the shows, plan for it, etc. It was huge, and the basement was pretty big. All we had to do was email some bands that would be passing through—maybe people from NYC or Boston, and say 'Come play here. We'll pay you the door money—we aren't turning profit on this.' Three weeks early, we got to school, cleared it all out, and started setting up."
And, it worked. "Show after show, we were one-upping ourselves—we printed merch and started selling that, and then Forrest started cooking huge batches of ribs, mac and cheese, grilled cheese sandwiches and tacos." He explained that some people would come just for the food, fully taking advantage of each floor of the house (and subsequently tearing it to shreds). They were filling a market for nightlife in Syracuse, Lorenzo weighed, "it became this place for people to do something on a weekend that was a little distant from Syracuse and typical college parties. People found their space within our space—college kids, Syracuse locals, anyone who wanted to come could come." You could find them hosting nearly every weekend of the school year.
"It was the perfect way to end college. I was going to graduate, and I knew it was going to be fine. I wasn't doing that much schoolwork—I wanted to spend as much time as I could working towards this 'have a good time' goal." That work paid off; many Scarier Dome concert-goers still support Petite League at their more recent live shows.
Petite League was indubitably shaped by that experience: "watching all these other bands helped me learn that I wanted to do Petite League and how I could make those live experiences really come alive." Even now five years out of college, Scarier Dome attendees still associate the band and its origins with that house. Lorenzo reflects, "It's still a part of Petite League, and it always will be a part of everyone who lived in that house."
On Guilty Pleasures
"I can't eat cheesy chex mix or really any cheesy snacks in general. I just can't stop. Not much of a sweet tooth. Chips are rough. I have to consciously not buy them. I just like salt I guess, the savory stuff in general. I got to stick away from it."
A Necessary Reminder
"If I had like a soapbox to the world: Take it easy this fall and winter. The more you stay inside, the more you can keep it close, the sooner we can go hang out again. Set up your nest. Make sure that where you're living is comfortable and you have the things you need.
And just go vote when it's time."
// Emma Greaves '24 is a guest writer for Record Hospital.