Pitchfork 2023: Friday Recap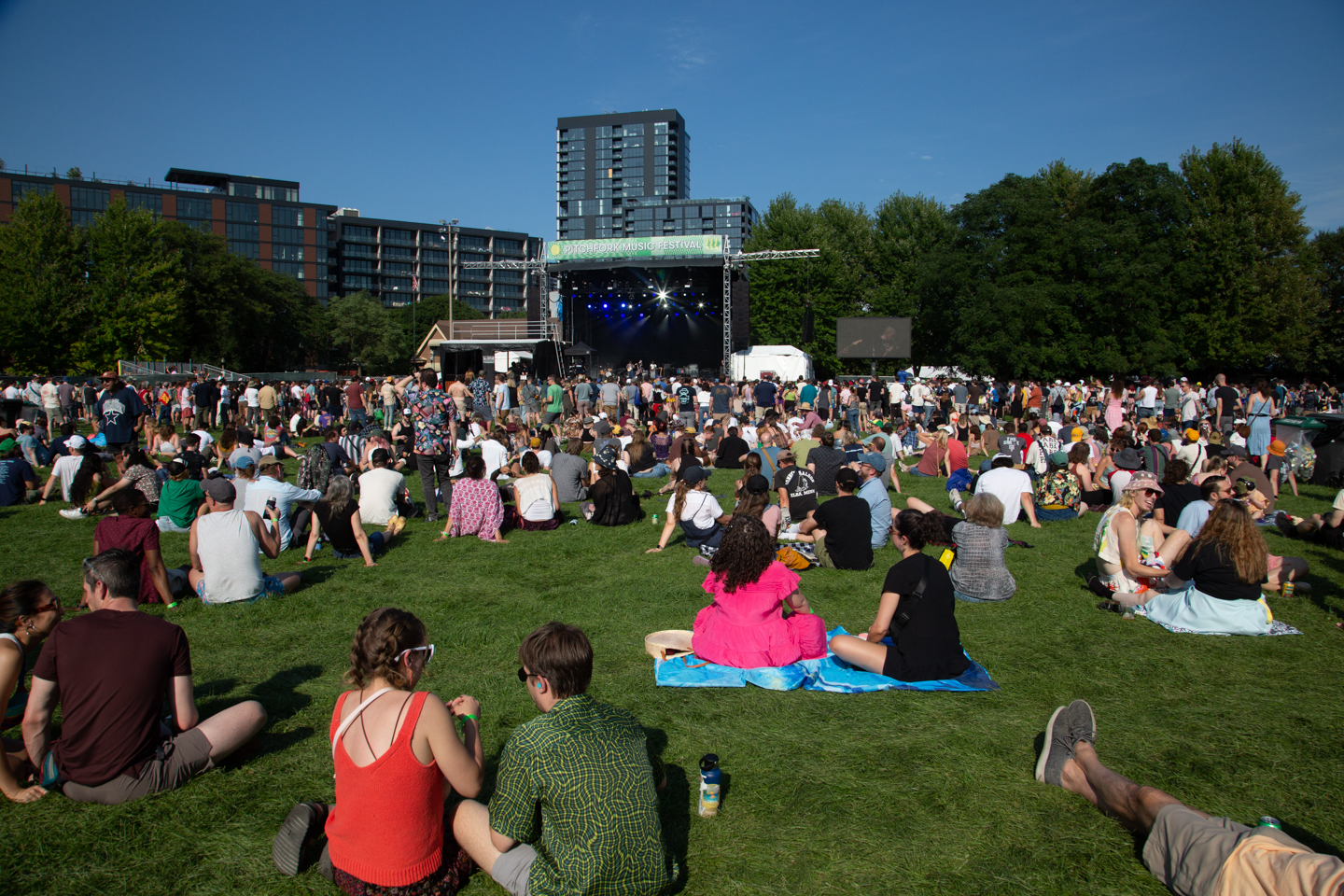 // Photo by Mika Simoncelli
Pitchfork Music Festival ran from Friday, July 21 to Sunday, July 23 at Union Park in Chicago. Here were some of the highlights from the first day.
MAVI
Check out our interview with MAVI, as well as a recap of his set, here.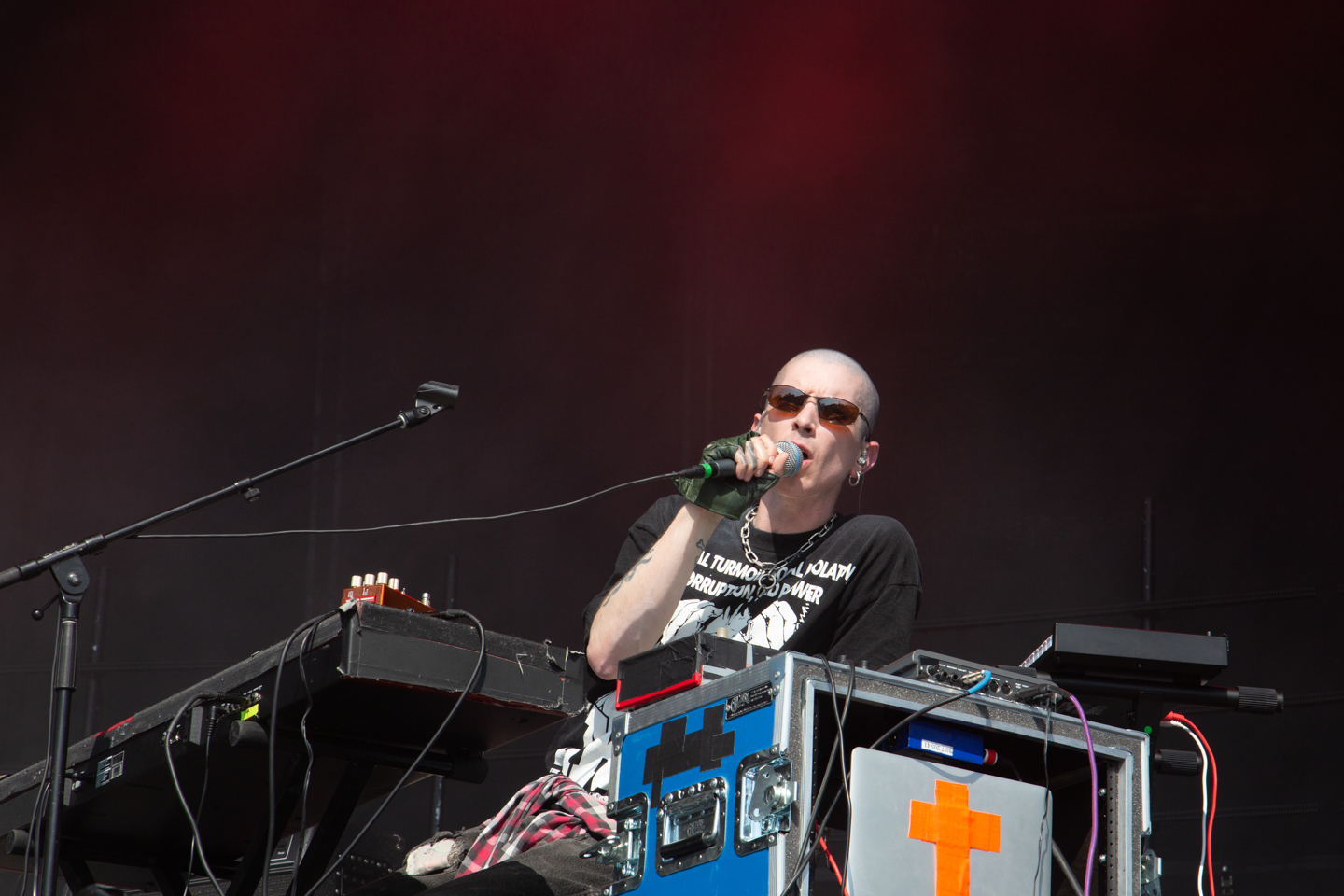 // Photo by Mika Simoncelli
Youth Lagoon
Trevor Powers, the artist behind Youth Lagoon, showcased his excellent new album Heaven Is a Junkyard on the Green Stage on Friday. His vocal performance was both vulnerable and disembodied, and he played synths and keys alongside a bassist and guitarist/drummer. Before playing "Trapeze Artist," Powers told the audience that he wrote the song at a time when nothing made sense anymore, when he had finally "come face to face with the devil." Now, though, the band seemed at peace: through the slow, resplendent build of oldie "Montana" and the quietly massive closer "Mercury," when Powers left the keyboard and came up to the front of the stage, bringing us in. —Mika Simoncelli & Bea Wall-Feng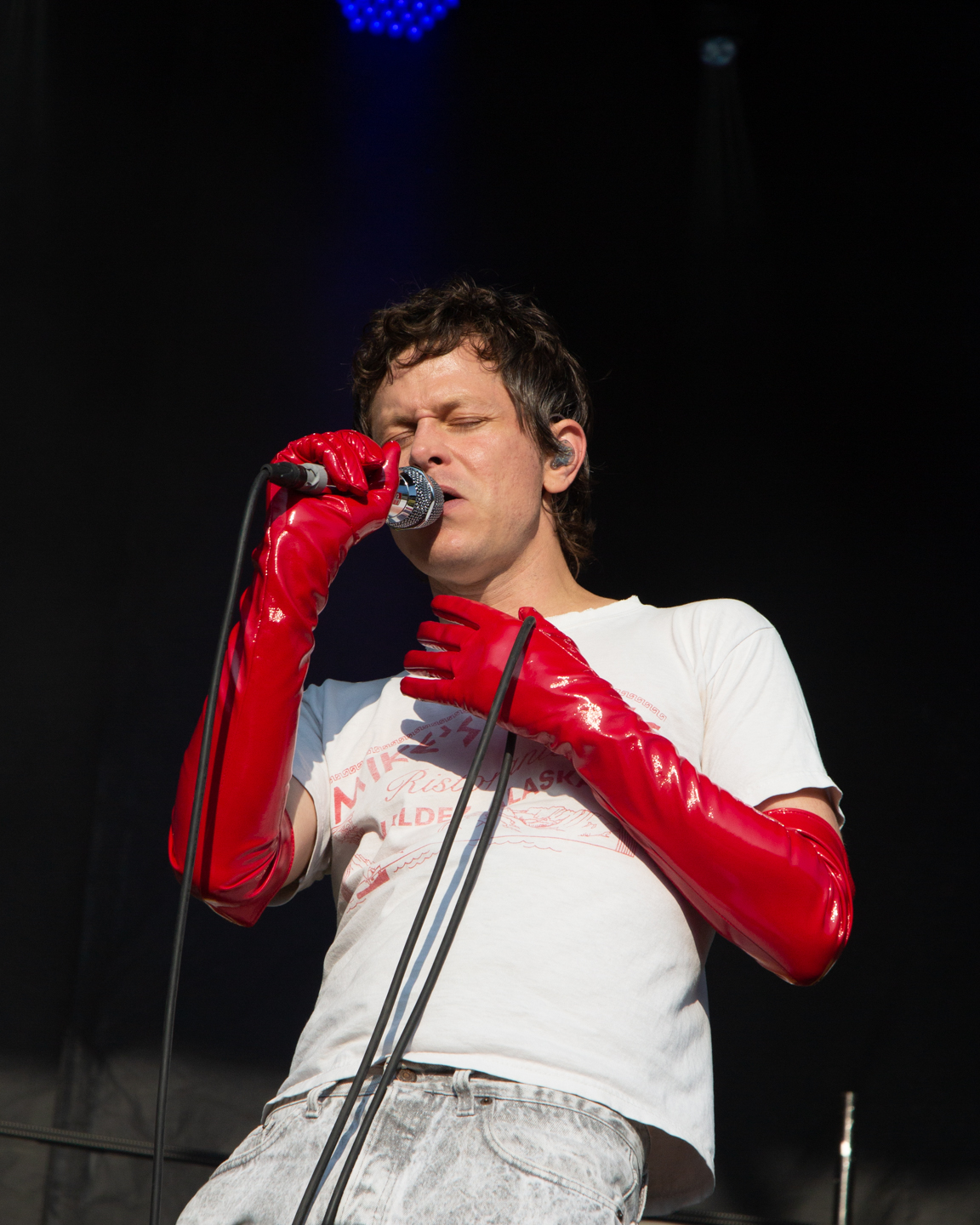 // Photo by Mika Simoncelli
Perfume Genius
Perfume Genius, the project of artist Mike Hadreas, gave a stunning performance on the Green Stage, playing a set that highlighted their best-known and most danceable songs. On the stage Hadreas's movements were sometimes loose and jumping, unchoreographed. In other moments they were sculptural and timed perfectly, such as on "Otherside," when he dropped into a backbend, microphone aloft, in sync with the instruments crashing in. In one of the few quieter momxents of the set, he performed "Jason" from a chair, singing in flawless falsetto. Hadreas closed his set with the genderqueer anthem "Queen," from 2014. He held the chair above his head triumphantly, his body covered in gold tulle that he had brought to decorate the stage, and sang the song's standout lyric: "No family is safe when I sashay." —Mika Simoncelli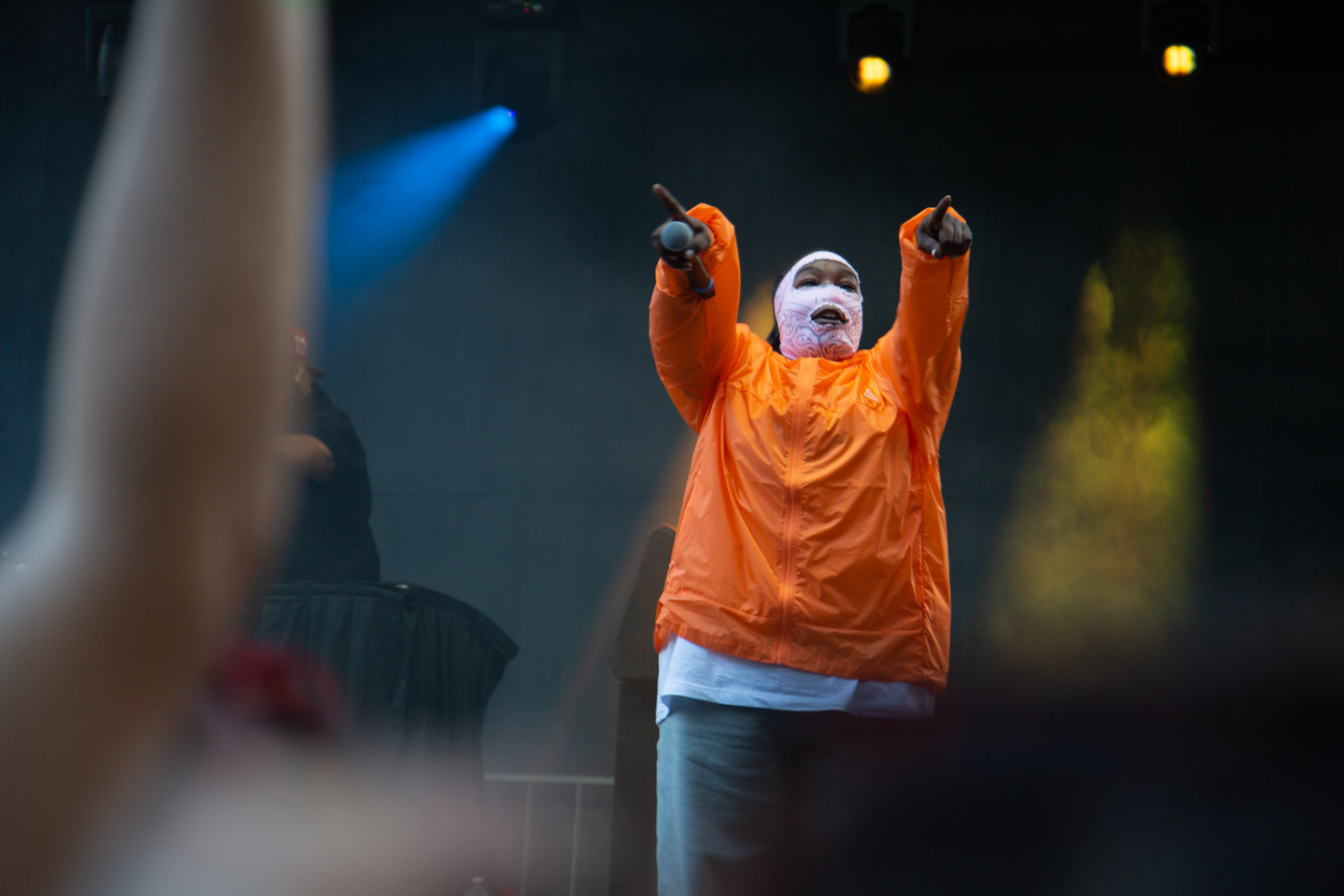 // Photo by Mika Simoncelli
Leikeli47
At Leikeli47's set we felt like we had been transported to a different festival. The set overlapped with the band Alvvays, which was on the larger Red Stage — the audience that chose to see Leikeli47 was made up of devoted fans who were ready to dance. Her set was the standout among all of the excellent performances we saw on Friday. The rapper brought an unstoppable energy and charisma, and was eager to interact directly with her fans, who returned the vibes. She pointed out particularly well-dressed folks in the crowd and invited them to come on stage with her and dance to "Look," gesturing to them one by one in time with the line, "It's a look." Her more popular songs — "Money," "Attitude," "Girl Blunt," "Carry Anne" — were received with explosive energy, but many members of the audience could rap along to every word of her lesser-known songs as well. At the end of her set, she left us with one word: "Start." —Mika Simoncelli
// Mika Simoncelli '23.5 and Bea Wall-Feng '25 are staff writers for Record Hospital.