Pitchfork 2023: Saturday Recap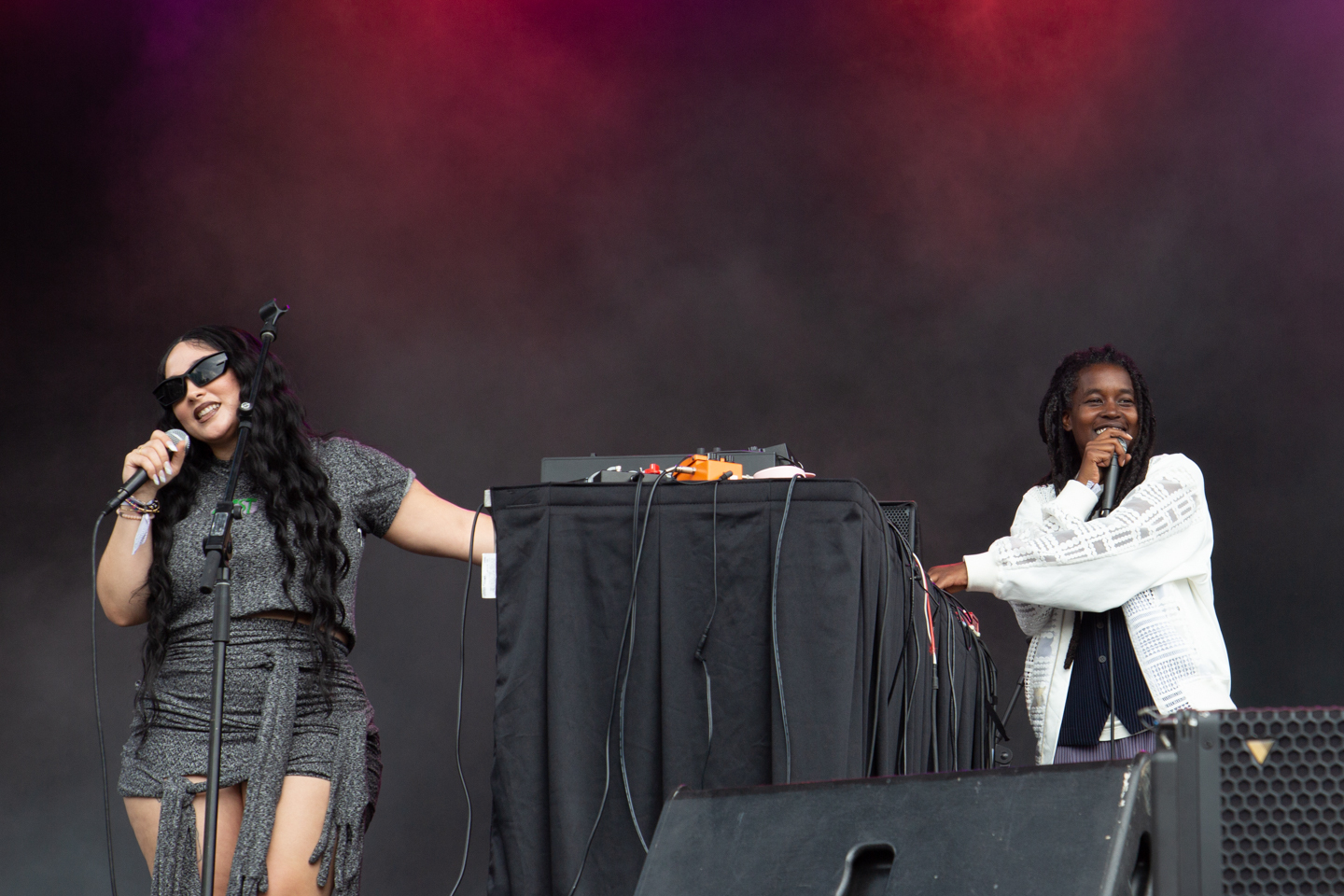 // 700 Bliss perform on the Green Stage. Photo by Mika Simoncelli
Pitchfork Music Festival ran from Friday, July 21 to Sunday, July 23 at Union Park in Chicago. Here were some of the highlights from the second day.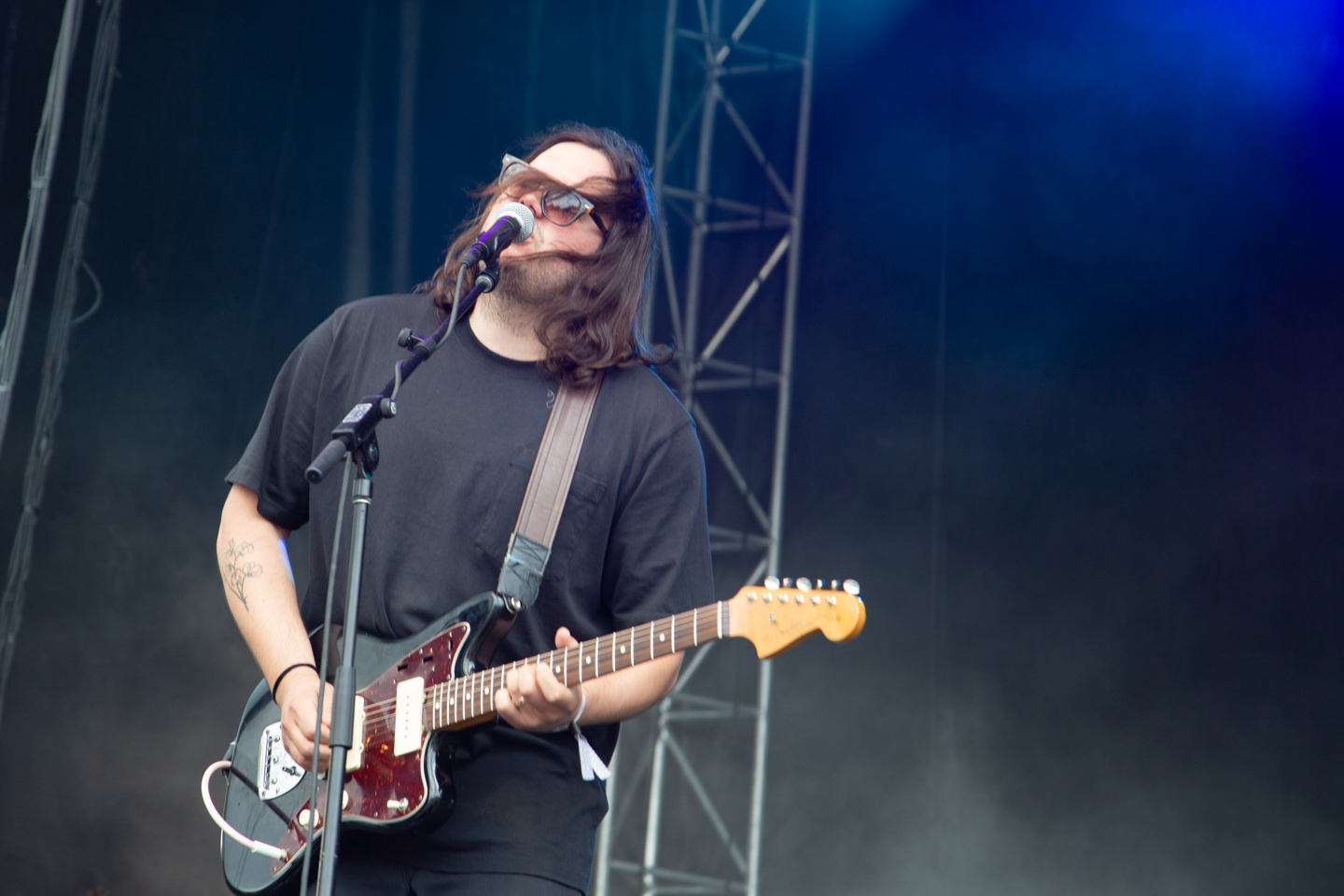 // Photo by Mika Simoncelli
Deeper
The local Chicago band Deeper played a tight, well-received set to open day two of the festival. The crowd was large and energetic for this 1 p.m. performance, and the band delivered. We were particularly impressed by drummer Shiraz Bhatti, who drove the group's songs forward decisively and energetically. Frontman Nic Grohl sang with feeling about difficult topics, though chose to stay silent between songs, letting the music speak for itself. Deeper's excellent set unfortunately ended five minutes early due to thunderstorm warnings, which held up the following sets by 20 minutes. —Mika Simoncelli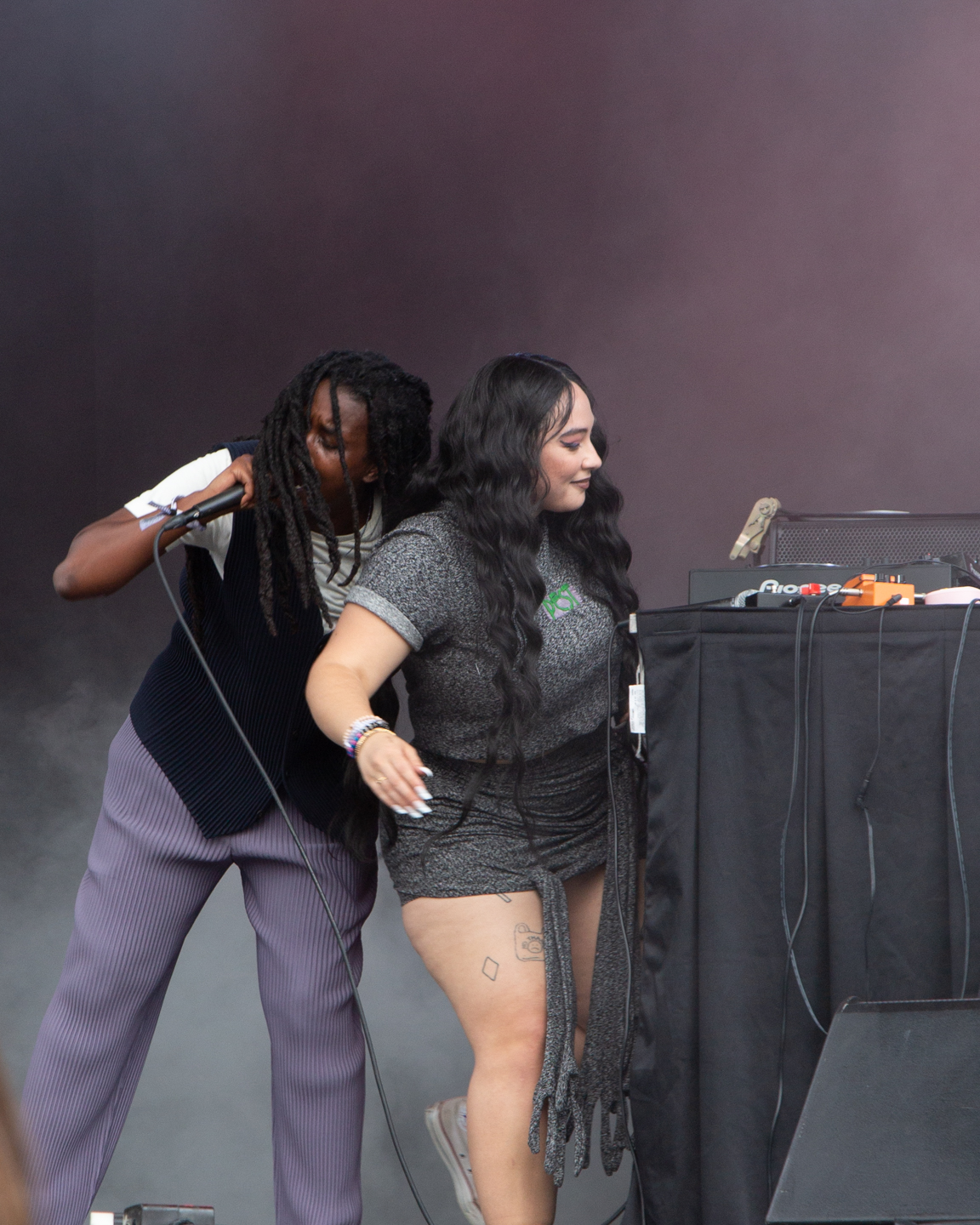 // Photo by Mika Simoncelli
700 Bliss
700 Bliss rolled with the thunder. Palm's set had just been canceled; clouds kept gathering. It was good weather for translating the abrasive, club-adjacent dissonance of the duo's debut album Nothing To Declare into performance. Producer DJ Haram and rapper/poet Moor Mother stalked around the stage, leaning into each other and into the noise. "Anthology" — a solid studio track — came fully alive, pulsing with the sheer force of their will. "I feel like dancing," Moor Mother snarled over and over: an exultation or a threat. —Bea Wall-Feng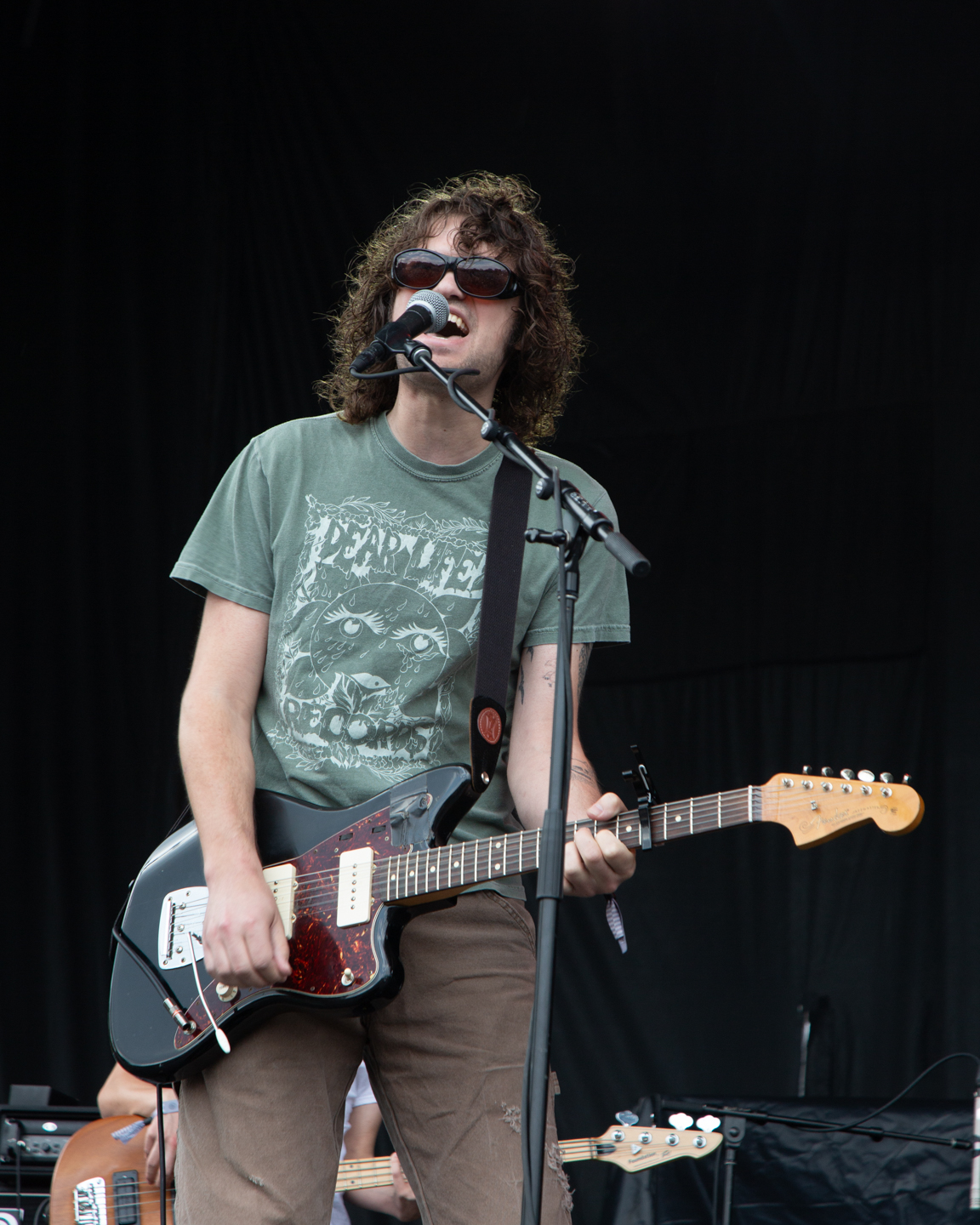 // Photo by Mika Simoncelli
MJ Lenderman
MJ Lenderman was the final act to perform through light rain on Saturday before the festival was shut down for several hours. "I don't think we've ever played for this many people before," he told the crowd before launching into a slowed-down, simmering rendition of "Tastes Just Like it Costs" from 2022's Boat Songs. It was a strong set, with the six musicians on stage playing seamlessly together — we were particularly impressed by the two drum sets and the pedal steel guitar, adding energetic layers to the powerful electric guitar at the core of his songs. —Mika Simoncelli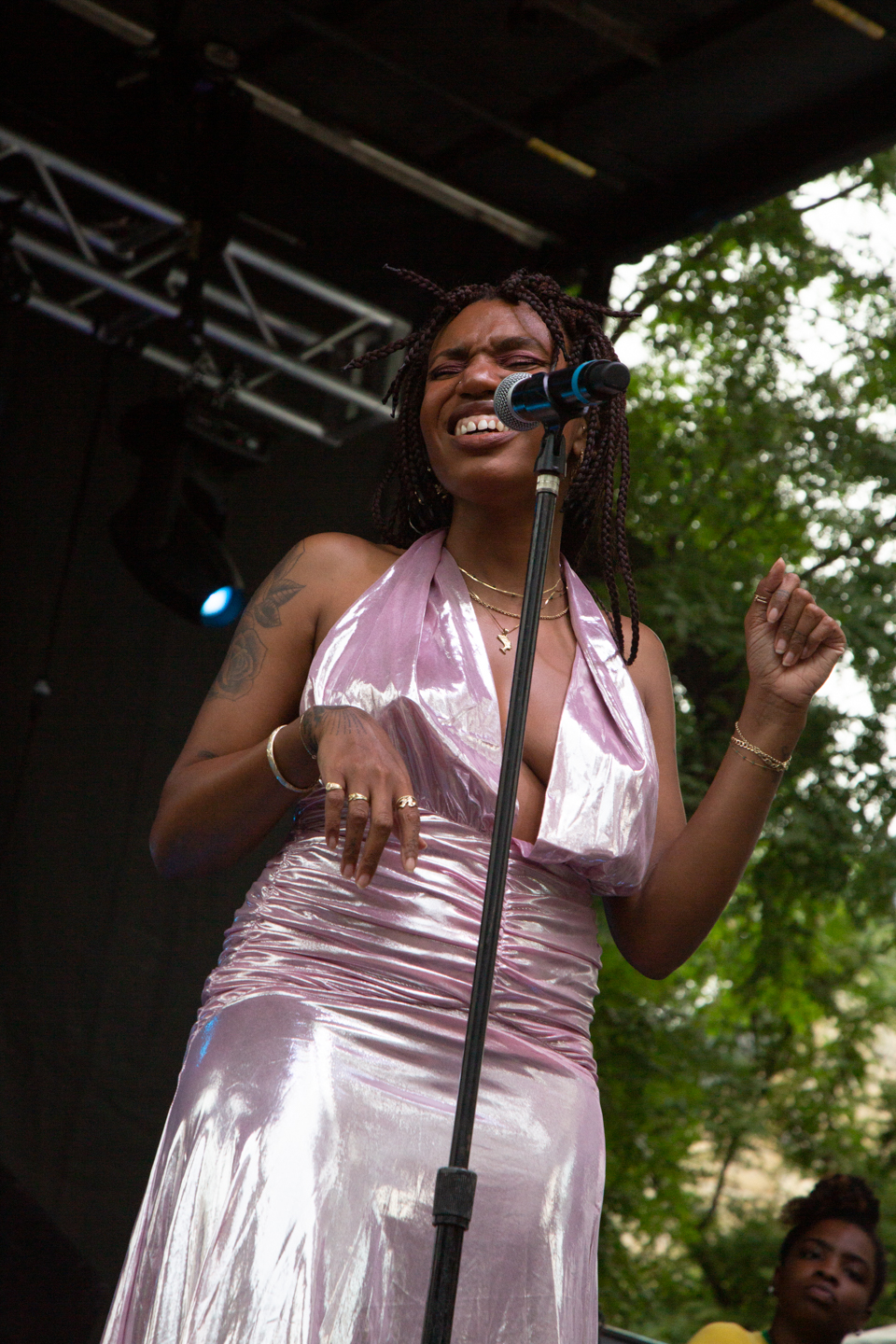 // Photo by Mika Simoncelli
Yaya Bey
The Blue Stage was lined with trees and sequestered away from the main part of the park. And who knows why but all the acts we saw here were crackling, larger than life, hidden from the dudes in Bon Iver beanies wandering the grounds. Yaya Bey was no exception: The Brooklyn singer-songwriter was maybe the most effortlessly charismatic performer on a day full of them. Backed by a keyboard player, drummer, and bassist — all virtuosic in their own right — she glided through genre and tempo changeups like they were nothing, pausing to talk to the crowd about rest ("All I do for you is just extra"), labor ("Everybody should boycott and strike"), and her dress slipping ("I'm iconic now. All of Chicago knows I have pretty titties"). —Bea Wall-Feng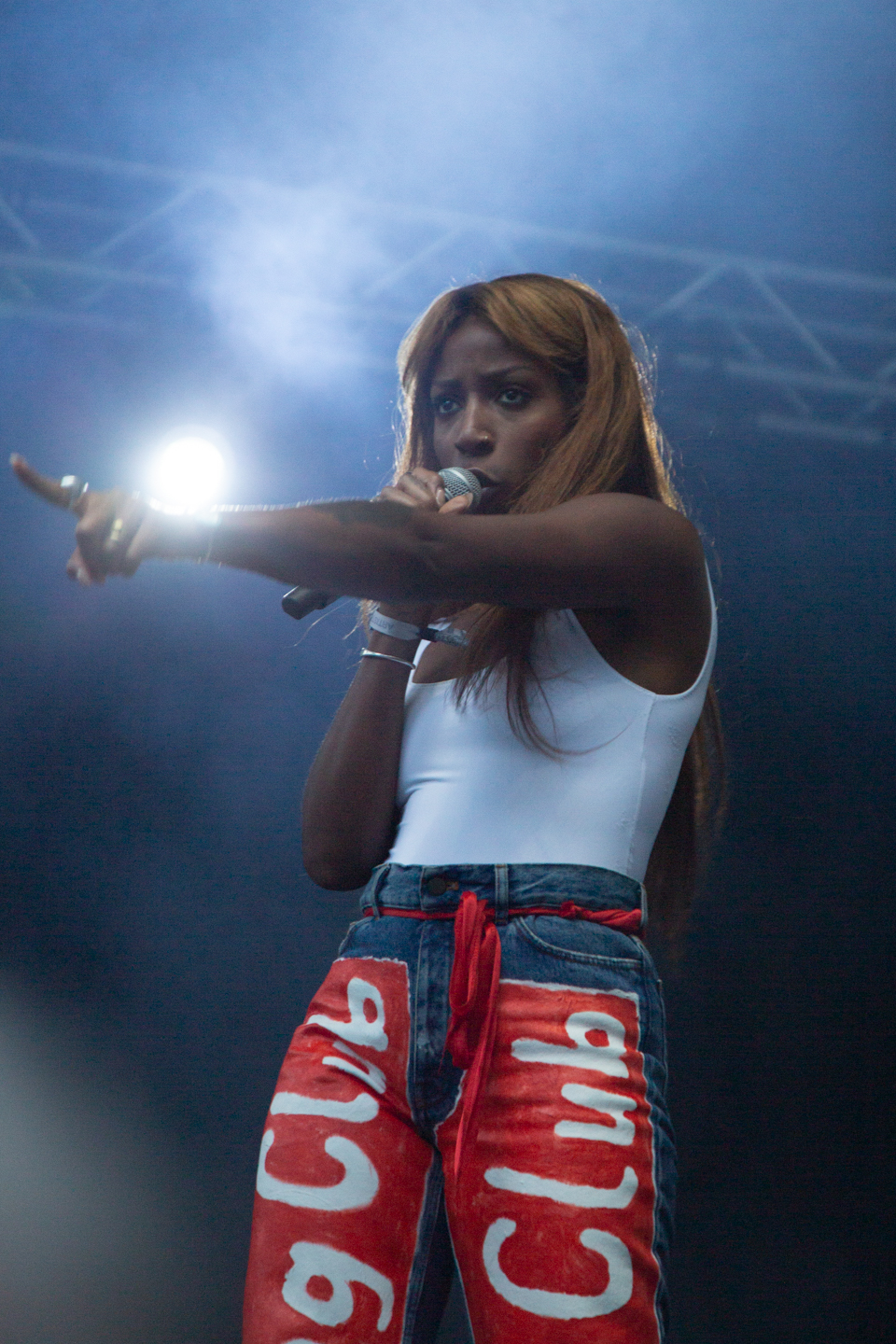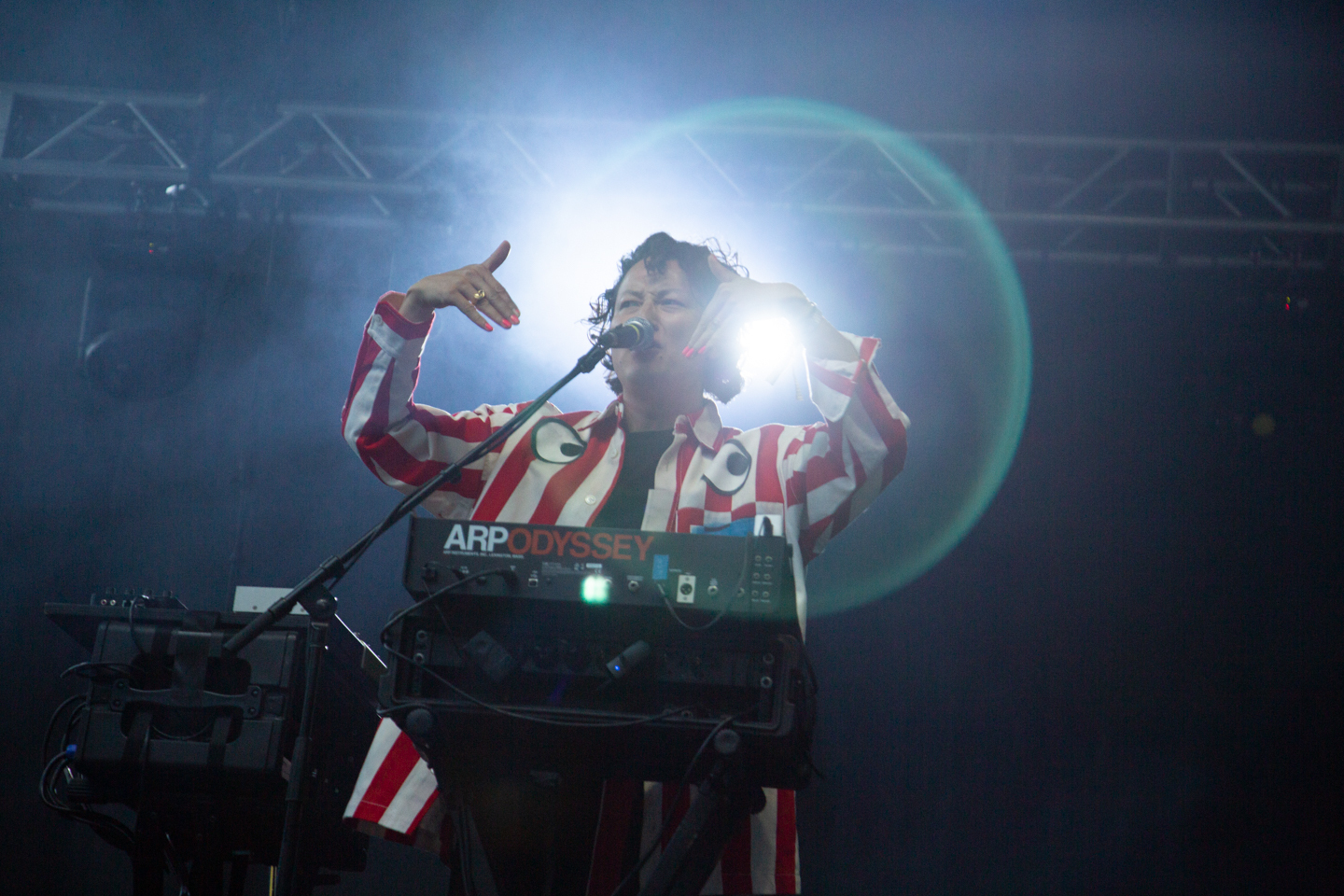 // Photos by Mika Simoncelli
Charlotte Adigéry and Bolis Pupul
The crowd at the Blue Stage was ready to dance when they arrived for Charlotte Adigéry and Bolis Pupul's set, and the duo's playful presence kept them dancing through the whole thing, with an energetic peak during an extended mix of "Paténipat." It might have seemed like the central onomatopoeia of "HAHA" — a twisting, bursting laugh buoyed by a club rhythm — was a loop or a sample, but nope: just Adigéry's astonishing vocal work, which she delivered on stage without missing a beat. Throughout it, Pupul and Adigéry's chemistry shone, letting them bounce ideas off the crowd and each other to riotous effect. —Mika Simoncelli & Bea Wall-Feng
// Mika Simoncelli '23.5 and Bea Wall-Feng '25 are staff writers for Record Hospital.