a playlist to make you question your tenuous existence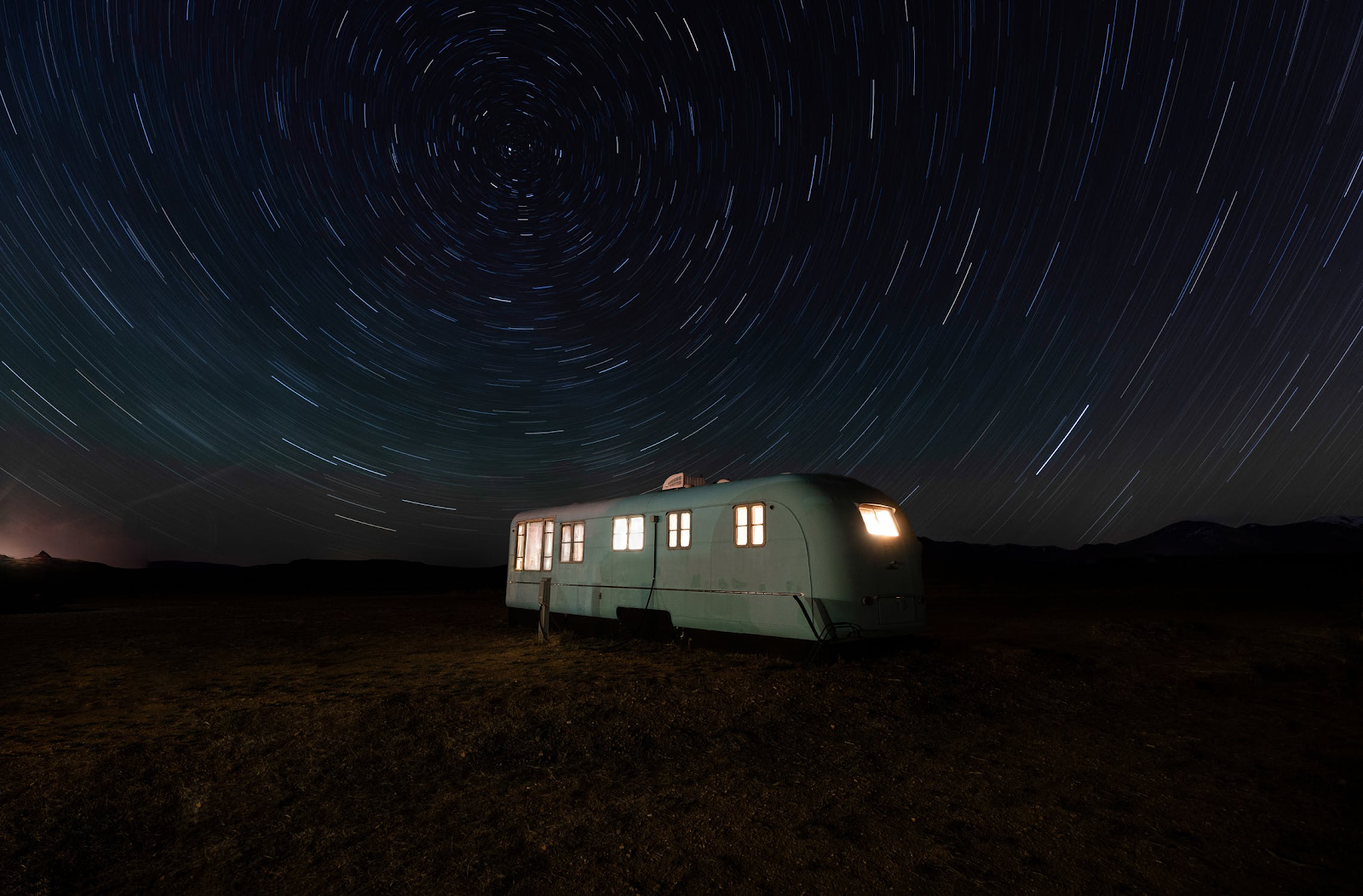 // Image courtesy of Brooke Lewis
We're all familiar with the feeling of laying in bed late at night after a long day's work, cozily trying to fall into sleep's embrace, when suddenly we have a terrifying thought: "What is this all for?" Yes, it seems a bit dramatic, but we all know what it's like to question our own existence — to be struck by the fear that maybe we don't have all the answers or actually know where we're going. But have no fear, fellow mortal creatures, music is one of the best places to turn to when confronted by our own mortality and sense of impermanence. Instead of running away from the thoughts that scare us, we can listen to the songs on this playlist to lean into and ultimately embrace the uncertainty that comes with being a tiny human on big old planet Earth.
"Because" by The Beatles
A bit of a weird and psychedelic start to this playlist, "Because" helps us feel the sheer, unadulterated joy (and sometimes sadness) that comes with basking in the sun's rays and staring at the sky's blue endlessness.
"In the Aeroplane Over the Sea" by Neutral Milk Hotel
The most famous song off of Neutral Milk Hotel's iconic album, In the Aeroplane Over the Sea lets us know it's ok to not know where we're going, as long as we appreciate even the smallest aspects of existence. Jeff Magnum captures the nature of life perfectly when he mournfully sings, "Can't believe how strange it is to be anything at all." (I felt that in my soul, Jeff.)
"Across the Universe" by The Beatles
I honestly had to restrain myself from including more than two Beatles songs, but if there is any song from The Beatles' entire discography that would force you to confront your own impermanence in the world, it would definitely be this one. "Across the Universe" is guaranteed to make you feel like you're suspended in the very middle of the Milky Way, staring into the depths of stars and asteroids as they fly by.
"I Talk To The Wind" by King Crimson
Singing, "I've been here and I've been there / And I've been in between," King Crimson captures the nuance and depth of human life on "I Talk to The Wind."
"Pluto Projector" by Rex Orange County
Arguably one of the most moving songs on this list, "Pluto Projector" describes the feeling of having an identity crisis while being in love. Although not all of us have a significant other who can help us find ourselves when confronted with existential dread, we can all still dream of finding that person someday.
"Posthumous Forgiveness" by Tame Impala
Although any one of Tame Impala's songs could fit into this playlist perfectly, "Posthumous Forgiveness" forces us to reconcile the past with the present and accept loss.
"Supercollider? I Just Met Her" by Good Game
A little bit of frenetic math rock to spice things up. Although this song is significantly more energetic than all of the others on this playlist, it still elicits the same feeling of youthful ecstasy.
"Ruthless" by The Marias
This song is the auditory equivalent of floating atop a cloud. It also forces us to confront our identities in relation to and independent of those with which we are romantically involved. A little love and yearning always has the potential to make us question our existence.
"You'll Be Alright" by Mellow Fellow, Teenage Granny
A more relaxed, indie-inspired song, "You'll Be Alright" allows us to take a break from all the deep, introspective questions regarding life and death, existence and nonexistence, and simply reminds us that, in the end, everything will be just fine.
"Lauren" by Men I Trust
"Lauren" is about the future. It dares us to create the life we want and to ultimately "set [our] thoughts by taller trees".
"Genesis" by Grimes
Continuing from where "Lauren" left off, "Genesis" embodies the feeling of coming back home (or of traveling towards the home you wish to have).
"Planetarium" by Justin Hurwitz
"Planetarium" (off of the La La Land soundtrack) is an explosive way to end this playlist. A fully instrumental piece, the song is delicate and velvety before it swells and reverberates with the complex emotions we all feel when remembering that we are beautifully and terrifyingly alive.
// Evelyn Gonzalez '24 is a staff writer for The Record Hospital.