Professors on Music: Yosvany Terry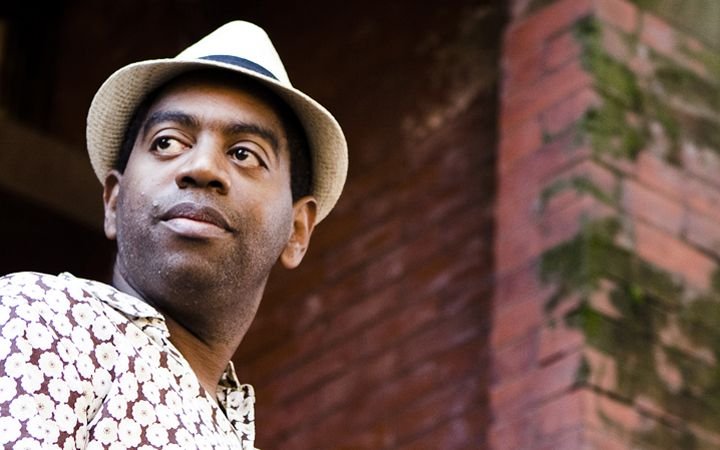 Listen
It's not every day that I get to talk with a Grammy nominee. Nor does it happen often that they come to the station in person. However, on this particular day, both happened. Yosvany Terry, a senior lecturer in Harvard's Music Department, director of the Harvard jazz bands, and Grammy nominee, visited WHRB to talk.
After a brief introduction, we settled down into the studio and began chatting about his experiences growing up in Cuba. Leaning back in his chair, he spoke slowly, choosing his words carefully, and described how growing up, he "didn't have a choice to become a lawyer or an engineer because music was in the house." As a result, he was particularly receptive to Cuba's unique cultural blend of music.
We discussed his Grammy-nominated album New Throned King, which takes heavy influence from all of the African traditions present in Cuba. Despite being nominated for the "Best Latin Jazz Album," he argued that the New Throned King "doesn't really match what the thoughts of Latin music is," which may be the result of a "music industry [that] doesn't really understand and know how to categorize music."
Beyond his professional career as a musician – which is, in and of itself, an incredible one that includes numerous records of his own as well as with his band – we also talked about his time at Harvard. He explained how all his albums require extensive research. New Throned King, for example, took seven years of field work.
Later, Terry discussed how leading Harvard's jazz bands has informed his own professional career too. He admitted that at rehearsals, he tries to bring across a deeper understanding of the music. Terry added, "One of the main reasons we're working together is because I can share with them some of my experiences, but you have to stay open. If you want to grow, you have to stay open."
Perhaps, this is a sentiment we could all learn to embrace.
---
Thomas Elliott is a member of WHRB's Administrative Board and a DJ on the Jazz Spectrum. Tune into the Jazz Spectrum Monday-Friday from 5 a.m. to 1 p.m.