Rachel Janfaza Talks Climate Strikes, Youth Activism, and Snow Days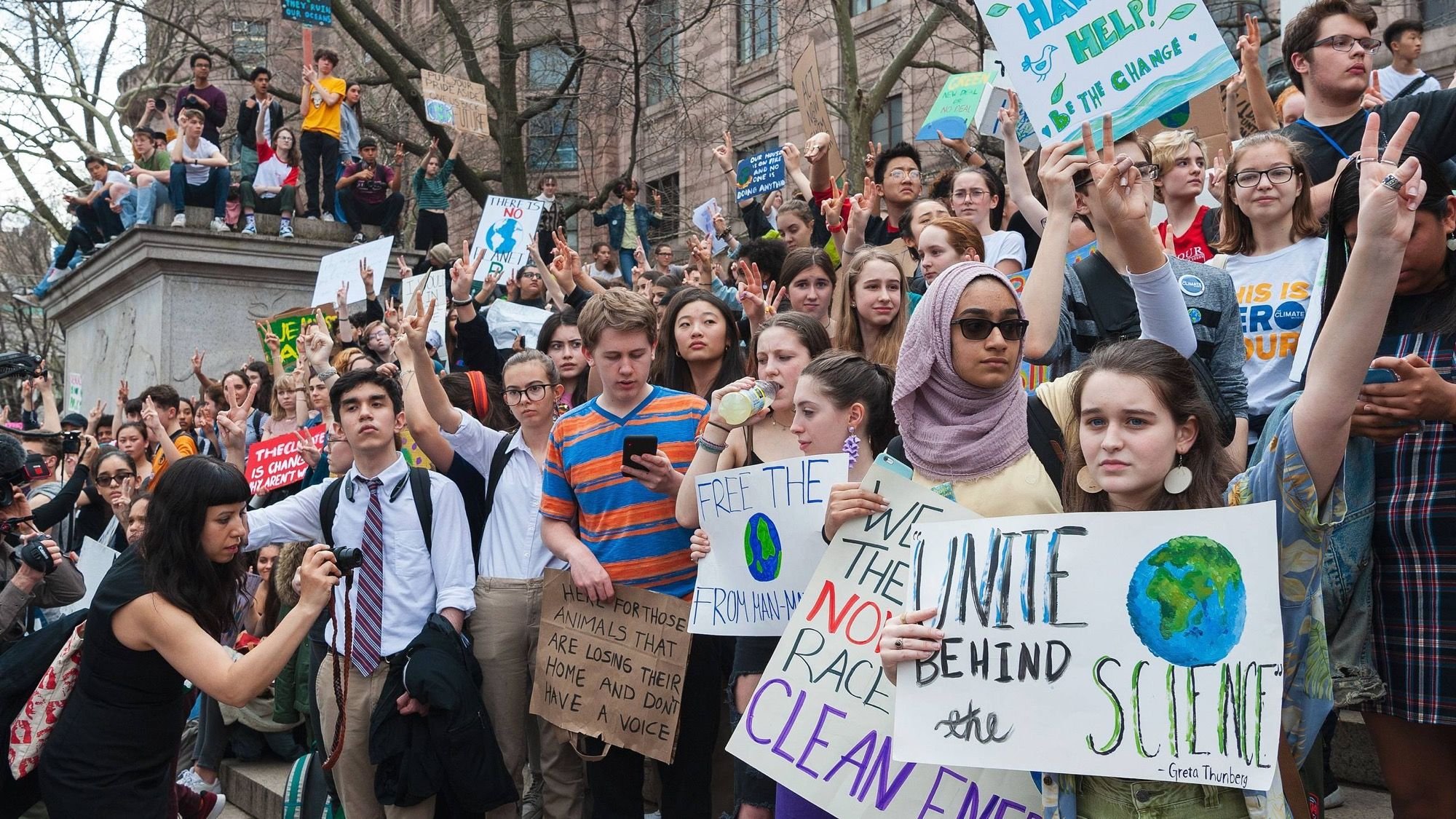 Listen
On this episode of ZUCKER, host Andrew Zucker invites journalist Rachel Janfaza '20 on the show to talk about her MTV News piece, 'Inside The Youth-led Plan To Pull Off The Biggest Climate Strike So Far.' Janfaza discusses her reporting and shares insights into why youth activism has risen, the youth activists' inspiration, and the future of youth climate strikes.
On why young people seek youth-focused activism: Young people are very nervous that they're not going to have a future. And they feel very strongly that if they dont speak up for the rights of our world and the environment that there won't be an environment to even speak up for.
On young people no longer hoping for snow days: When kids are realizing that these storms are becoming more severe and more frequent, they're getting nervous. And we saw last year with the wildfires in California that people's lives are at stake. It's the environment, but it's also the communities that are also disrupted when these storms take place. So I think it is really interesting that we used to pray for these days when the weather would be bad and we wouldn't have to go to school, and now kids are actually striking in protest of action that needs to be taken to make it so that these storms can possibly not happen.
On Greta Thunberg's relationship with youth activists: In July of 2018, Zero Hour held a climate march in Washington, D.C. And there was another march in New York. And so this is something that they've been doing for a little while, but once Greta Thunberg started striking — she started in Sweden — and the movement caught on in Europe with groups like Extinction Rebellion and Fridays for Future, the movement really started to gain traction. And so the Friday component with the strikes and missing school on Fridays, that was really run by Greta Thunbeg. And so they're very thankful to her for her ability to speak so eloquently about the issues that are at stake. But they are very certain to let you know that this is something they've been working on before, as well.