TODAY (5/28): Tune in to Radio Spectacular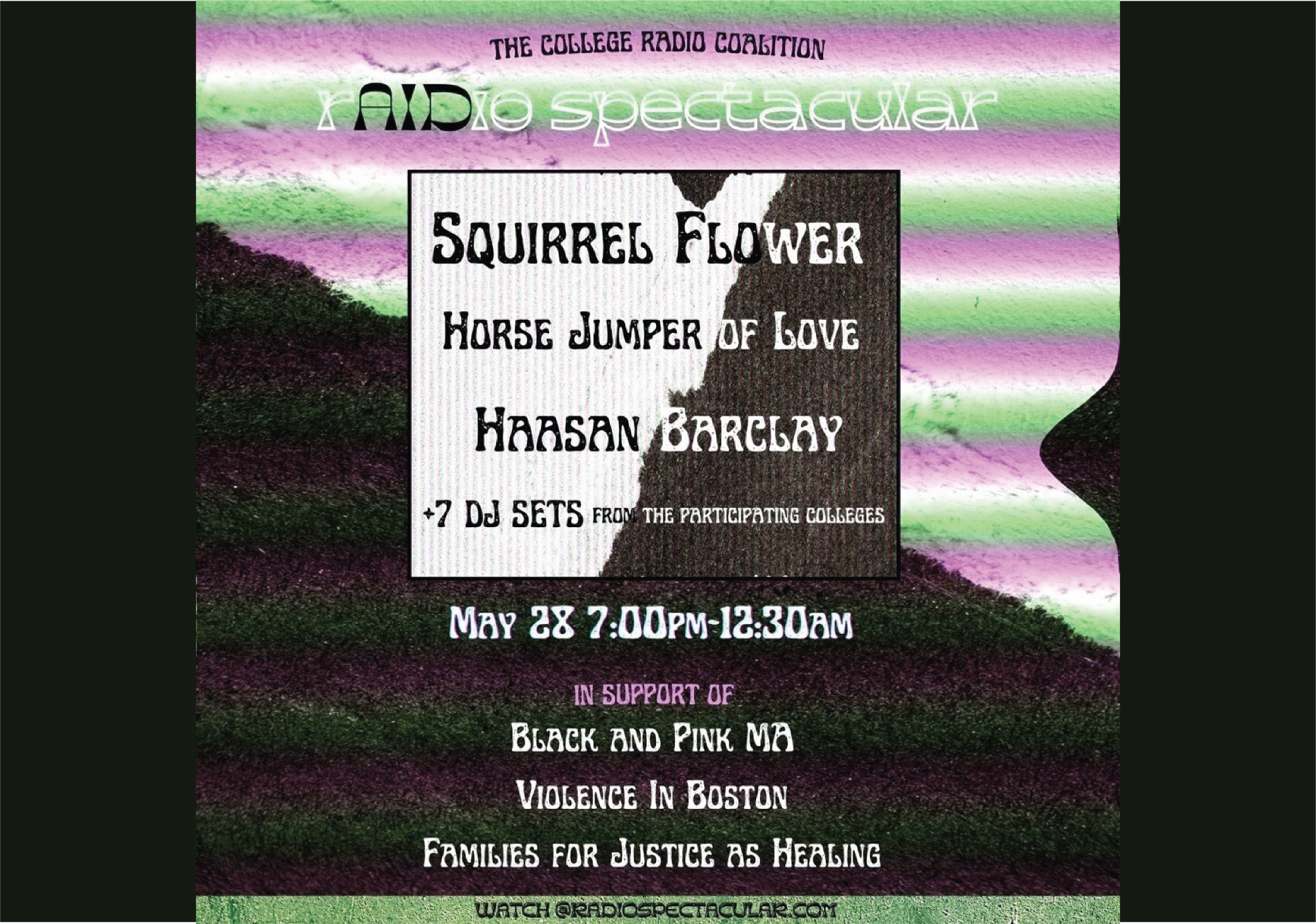 What: Presented by the greater Boston college radio coalition, WHRB is hosting Radio Spectacular with WRBB (Northeastern), WMFO (Tufts), WTBU (BU), WECB (Emerson), and WZBC (Boston College)! We are fundraising in support of three amazing local organizations– Black and Pink MA, Violence in Boston, and Families for Justice as Healing. There will be virtual performances by three local artists: Squirrel Flower, Horse Jumper of Love, and Haasan Barclay, followed by DJ sets from each of the participating stations!
When: May 28, 2021 (Friday) from 7 p.m. - 12:30 a.m.
Where: Catch it on RadioSpectacular.com or stream live on WHRB 95.3FM after 8 p.m. (the WHRB stream will join late, missing the Haasan Barclay performance).