Rebuilder Interview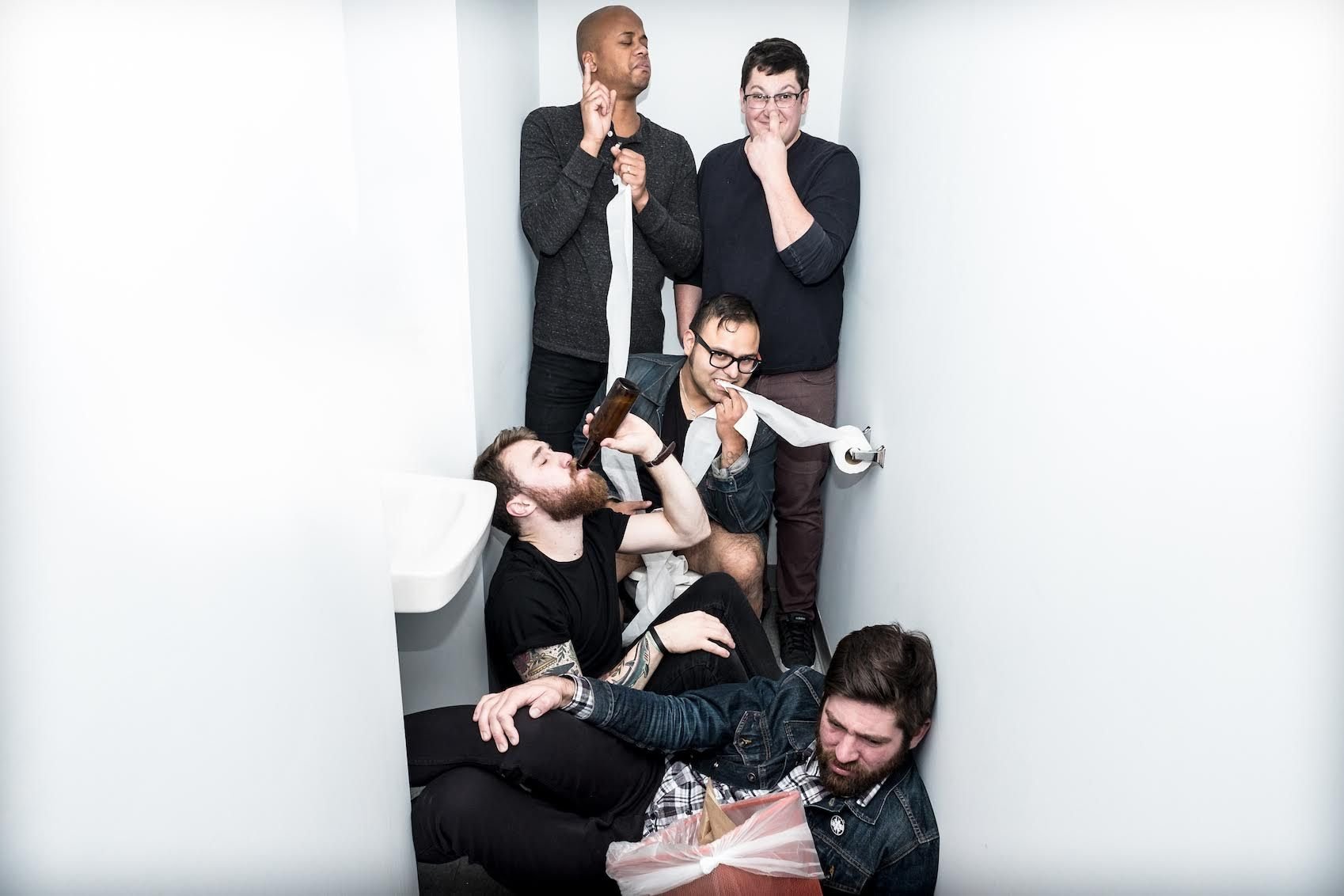 Listen
We had the chance to sit down and talk with Sal Ellington and Craig Stanton of Rebuilder last week. Rebuilder has further solidified their punk rock sound with their latest EP, out last Friday, Sounds from the Massachusetts Turnpike.
Rebuilder formed when Dropkick Murphys told Sal that his band Dead Ellington could open for them. But Sal faced one major problem: Dead Ellington had just broken up. Consequently, Sal had the challenge to form a new band in three months, and thus Rebuilder was born in 2013.
Sal and Craig had known each other from when their bands played together in Framingham when Craig was in high school. Craig's band opened for Sal's band at their record release party. Unfortunately, Craig's band left without getting paid because they didn't know "how to do that."
Rebuilder takes a fresh and practical approach to music. With technological changes to how music is consumed they realize that there is a shift from buying CDs to listening to music on Spotify and other online sources. Their digital first approach is exemplified with the release of their first EP where they had Craig record it and then "printed a thousand stickers that had the bandcamp link on the back and passed out all the stickers at that Dropkick show and any other shows that we did," as Sal explains.
Rebuilder's first full length album "Rock and Roll in America" was filled with songs Craig describes as "straight forward punk rock." Over the past few years Rebuilder has really solidified their sound and grown comfortable in who they are as a band. While they have changed, continuity is extremely important to the band. Craig emphasizes that "cohesion and those through lines are something that is actually really important and we actually placed a pretty high priority on that." Their band name is even a reference to one of Dead Ellington's albums.
<a href="<a href="http://rebuilderboston.bandcamp.com/album/rock-roll-in-america">Rock" class="redactor-linkify-object">http://rebuilderboston.bandcamp.com/album/rock-rol...</a> & Roll In America by Rebuilder</a>
Their new EP was carefully put together with lots of thought put into which songs would fit best and in what order. Sal describes the album as "very heavy at times even though we're not playing the basic punk rock beat throughout the whole thing." Rebuilder succeeded in making a cohesive punk album that remains an interesting and fun listen. Don't miss Sounds from the Massachusetts Turnpike and our full interview with Sal and Craig above.
Amanda Glazer is Online Content Director and a DJ for Record Hospital