Review: Cigarettes After Sex @ Great Scott (1/29/17)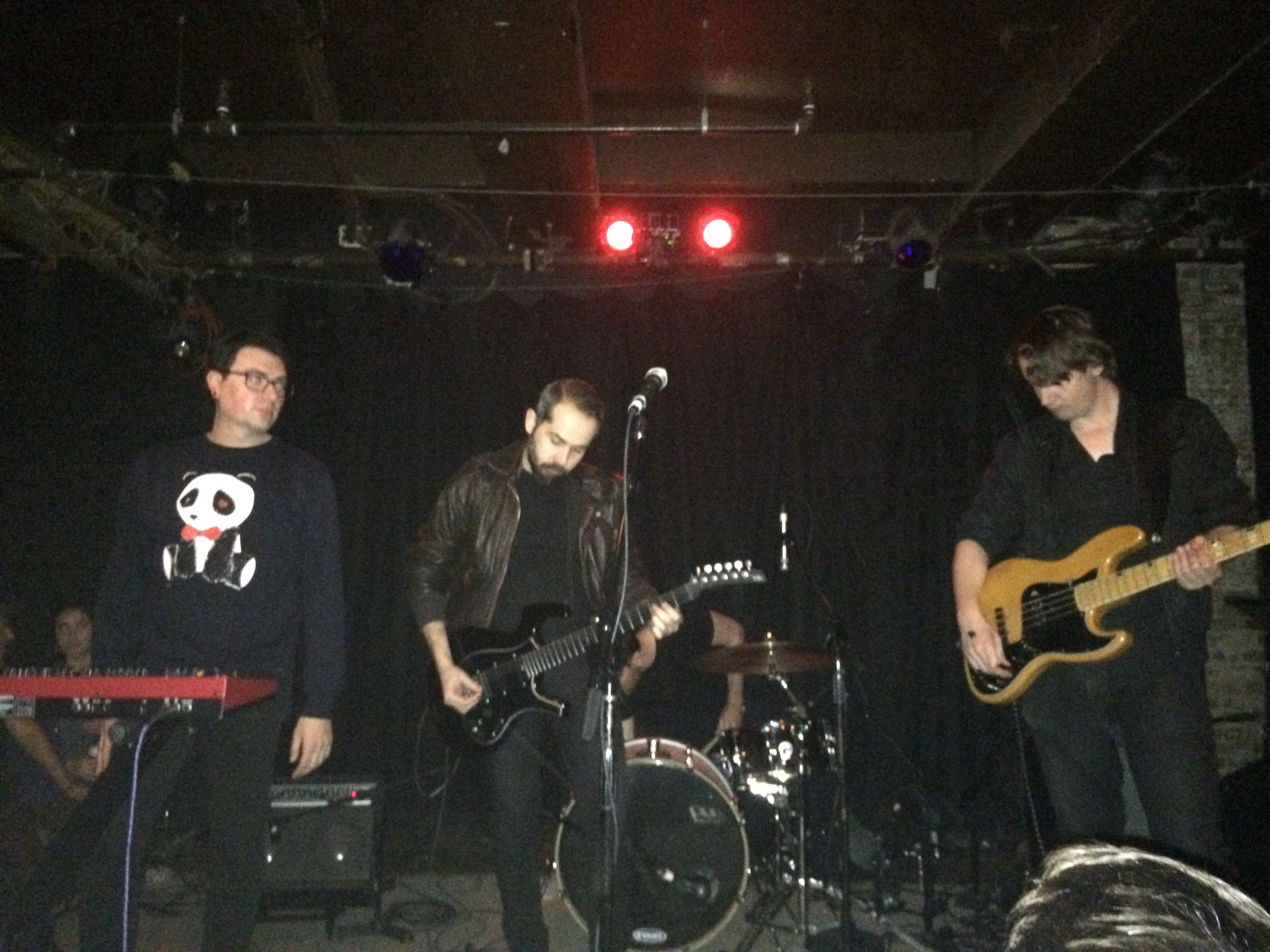 Cigarettes After Sex is perhaps the ultimate headphones band. The Brooklyn ambient-pop band's music is soft and delicate to a fault, and lead singer Greg Gonzalez's vocals sound like he's whispering tenderly in your ear. Their sound is the sort that might be difficult to translate to a live performance, but surprisingly, Cigarettes After Sex's live show sounds almost identical to their records. Although the small, intimate nature of Great Scott certainly helped, credit has to be given to Gonzalez, whose impressive vocal control and gentle singing resonated throughout the space while still maintaining its hushed character. The band's stage presence was both focused and aloof; their eyes often closed, they seemed to be playing for the "you" all their songs are addressed to, rather than for an audience gathered in an Allston bar.
Cigarettes After Sex played their entire discography of seven songs as well as two new tracks from their upcoming debut LP. Both new songs had a shoegaze-influenced sound and were much hookier than their previous work. "Dreaming of You," from their first release EP I, also featured shoegazey guitars that really shone live. Other highlights were the compelling storytelling and sweet hook on "K.," and the crowd-pleasing cover of REO Speedwagon's power-ballad "Keep on Loving You". Overall, they delivered a fine performance that captured the intimacy and radical softness that make their records so compelling.
Cigarettes After Sex's newest single "K." is out now via Partisan Records. You can find it, along with their complete discography, here.
David Gonzalez-Dysinger is the department head of The Darker Side.