Review: Harry Hudson at Brighton Music Hall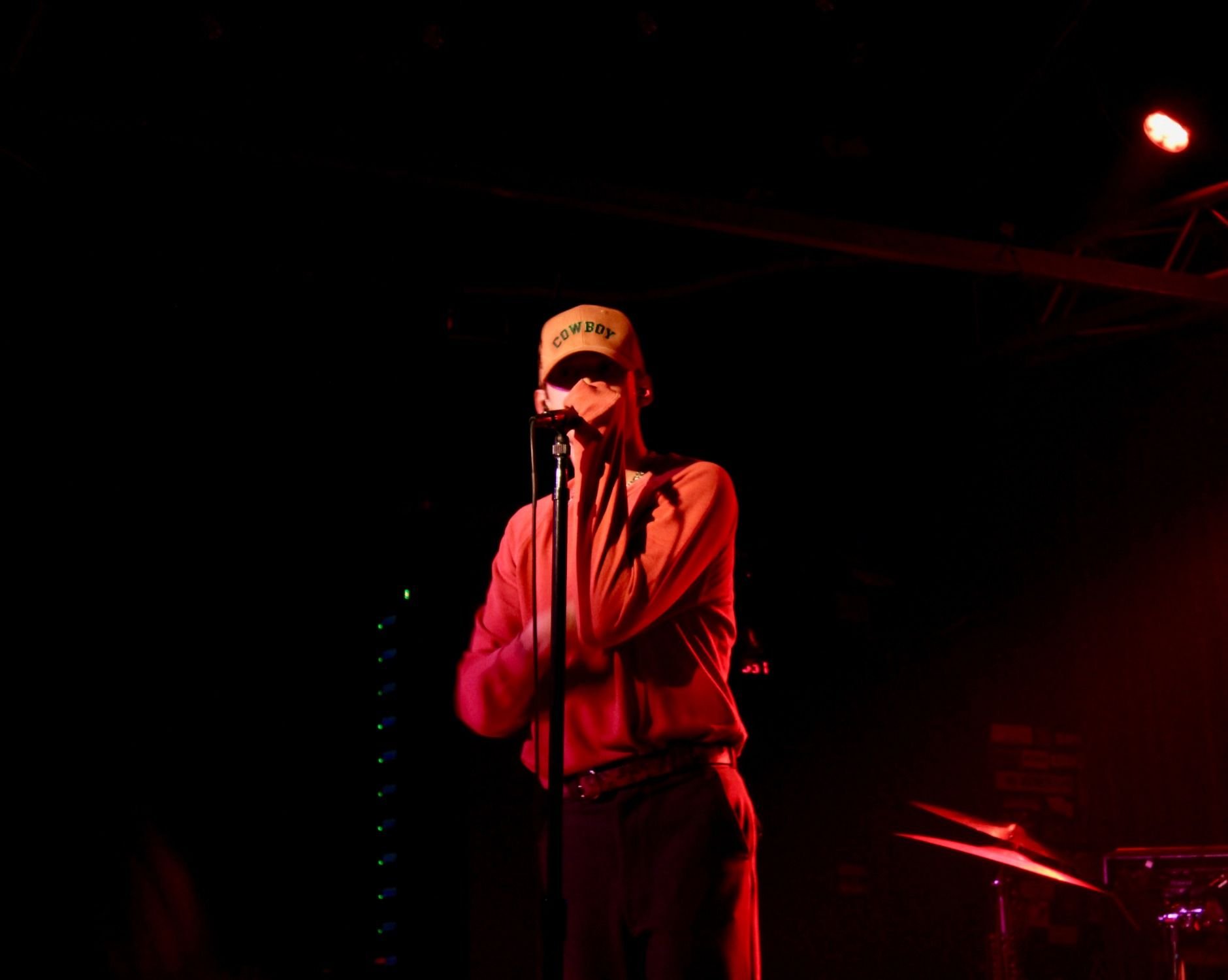 "Oh, wow, this is the best night of my life."
Some songs after taking to the stage of Brighton Music Hall, Harry Hudson paused in performing songs from his album Yesterday's Tomorrow Night to speak to his audience. The crowd cheered, and he repeated it to an even louder response. The words felt like a promise.
The night began with an opening by JP Saxe, a Canadian musician based in LA. He took to the stage alone, approaching the keyboard to perform a more stripped version of his song "Changed," leaving behind the more distinctive alternative R&B-inspired elements of his music. He moved through various songs, including "Blurry" and "25 in Barcelona," performing more pared down versions of his songs, bringing the strong vocals and lyrics of his music into even greater prominence. The songs often involved on his vocals with one instrument from the songs, as he shifted between playing the guitar and the keyboard. In between songs he shared personal anecdotes and self-deprecating quips, joking about the futility in trying to remain vague about a song's inspiration "when the song is just going to lay it all out for you" and that an unreleased song wasn't about a breakup but instead about "post-love" because "I'm pretentious like that." But he also took care to share more vulnerable moments, as he noted that although he had believed he was handling a breakup well, after a running into his ex at a party, he "got home that night, and [he] was no longer fine." Though he played and performed solo onstage, he engaged the audience by remaining active, dancing behind his keyboard or moving across the stage or inviting them to sing along.
In a quick conversation after the concert, JP Saxe noted: "I just put out a project called 'Both Can Be True,' and it's two songs, one about being completely lost in someone and having it be the best, and one song about being completely lost in someone on the other side of the world on a breakup trip trying to get over them, and yet having it be the only thing you can think about and having it be the worst. And those songs are called 'Blurry' and '25 in Barcelona,' and it's kind of my attempt at using my music to suggest that love can be over and real at the same time, and you can listen to it on Spotify."
The headliner's performance began with a darkened stage, music similar to that of old country music and Westerns accompanied by the audience's ecstatic chants of "Harry! Harry!" The shouts only grew louder when Harry Hudson came out onstage, stood on an elevated step of some kind, and began to perform. He was joined onstage by band members, and he frequently engaged with them, often dancing with them and encouraging them as they played (it was the birthday of the guitarist, Izzy; we all wished him a happy birthday). Decked in loose clothing reminiscent of the 90s and a trucker hat with the word "Cowboy" written on it, Hudson seemingly wore his infusion of country and folk rock with more recent pop and a few alternative R&B elements. The stage of Brighton Music Hall felt almost too small to contain Hudson: slight but exuberant, he quickly filled the stage, frequently jumped across the space, moving with his entire body as he performed songs such as "Kelsey" and "Gone." During songs such as "Quarter Life Crisis," the use of flashing lights during the chorus only highlighted how fully Hudson threw himself into his movements, as he stomped his feet and raised his arms and danced across the stage. When he moved to the audience, crossing over the barrier to dance among the crowd, it just made sense— it was as if he was too much to be contained on only the stage, needing to spill over into the crowd. Even when separate from the audience, Hudson remained connected to them, frequently pointing to fans, kneeling onstage, and inviting the audience to dance or sing along during songs like "Just Slide" and "It's Okay."
Yet despite the folk-rock vigor and liveliness of so many of his songs, Hudson brought quieter moments, slowing down to remain open about tragedies he's encountered and to share his perspective on life. He spoke about the inspiration behind "Love, Dad," noting that the song was written from his father's perspective. Though he talked about the struggles he's encountered, from struggling with insecurity to a difficult cancer diagnosis to losing his father earlier that year, Hudson also focused on the joys that came with being alive, on living true to himself. "You guys are helping me live out my dreams," Hudson said at one point, and he wanted the audience to do the same.
After the concert, Hudson waited in the back of the venue, a black hoodie now pulled over a fresh "Cowboy" beanie, and he took the time to hug and speak to any and every fan that waited in line to meet him, listening attentively as they shared personal stories or expressed their love for his music. Slowly, Brighton Music Hall emptied, pleased concert-goers chatting about their favorite moments of the concert, wide smiles on their faces as they held any new merchandise or memories close to their hearts. Energy, that's what Hudson brought to his stage, and that seemed to be all he asked for his audience to bring, too. The concert was a witness to the vitality of Hudson's album, but it also felt like something more.
"Every night is truly the best night of my life," Hudson said, and being there, surrounded by other fans, pressed close the stage, felt like knowing exactly what he meant.
---
Ketura Webb is a DJ for the Jazz department. Tune in to the Record Hospital weeknights from 10pm to 5am.