RH in Tokyo: Unplugged at Mona Records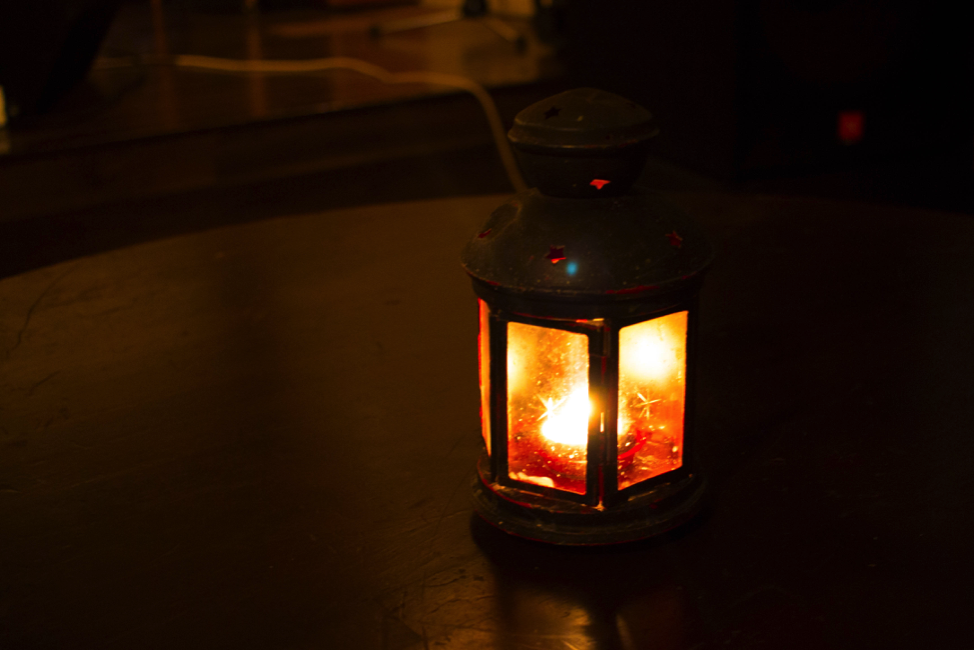 This article is part of a series on the vibrant music scene in Tokyo's various neighborhoods.
The walls are painted with cute minimalistic images: here, six lines and a rectangle depict a house; there, a series of brushstrokes suggest waves. Candles flicker from within lanterns on the coffee tables scattered throughout the small, cozy venue. I'm at Mona Records, my favorite venue in Tokyo so far. Here, up-and-coming artists come to play, with a softer, bedroom/indie pop sound than the other venues in Shimo-Kitazawa. The staff are friendly, the mood is intimate, and the food isn't too shabby either. There's a record store/café space on the 2nd floor as well, making this an ideal after-work relaxation spot.
Tonight is Mona Acco Night, a concert series that features local singer-songwriters. The line-up consists of five solo artists: クモユキ (Kumo Yuki), 川口祥子 (Shoko Kawaguchi), 片山新介 (Shinsuke Katayama), 野口明伸 (Akinobu Noguchi), and U.TA (ユタ). Every artist has their own unique style, despite the ostensible similarity in instrumentation (four out of the five play guitar, the other a piano).
Katayama starts the night with passionate piano ballads. After him is U.TA, a singer-songwriter from Korea whose voice sounds straight from an anime opening. Third is Kumo Yuki, bringing a goofy, happy energy to the stage with his folksy strumming. Next is my favorite act of the night: Shoko Kawaguchi. She's a tiny, middle-aged woman with a soft voice and a minimalistic strumming style that sounds at once nostalgic and wistful. Her odd chord progressions and ethereal voice moves me to the verge of tears by the end of her set. Finally, Akinobu Noguchi closes the night and snaps me out of my trance with an ardent folk performance, complete with harmonica solos and lightning-fast strumming.
Despite the low attendance, each artist is playing to their utmost. I'm inspired by how much heart they put into their performances; they could just as well be performing to a crowd of hundreds. I'm very satisfied with the night overall; I was initially worried that the acts would be too similar and that I would be bored after two or three, but I thoroughly enjoyed each one.
After the show, I also explore the record shop area, which is about the comfiest café space I've seen so far in Japan. One side of the room has indie CDs and samples, while the other looks straight out of a Japanese living room. There are pillows for people to sit on, a projector playing a music video, and numerous magazines neatly stacked on a counter.
Mona Records is a gem of Shimo-Kitazawa, and I hope to be back soon in the future.
James Gui is a DJ for RH, TDS, Jazz and Blues