​"That's Her!": An Open Love Letter to Abbey Lincoln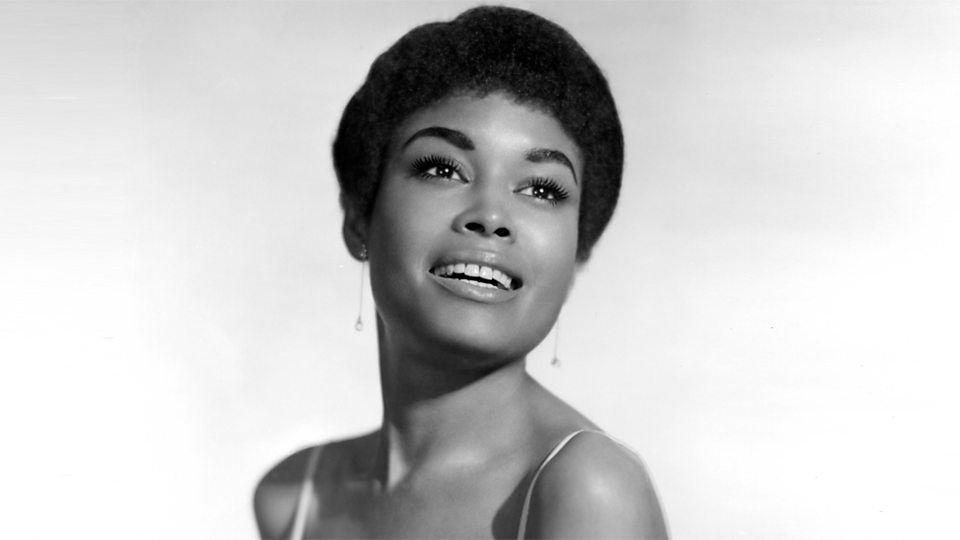 To those at all familiar with jazz, you were probably initiated into the repertoire of vocalists with the likes of Ella Fitzgerald, Billie Holiday, and perhaps Sarah Vaughan or Nat King Cole as well. Make no mistake -- these singers hold a very special and admirable place in my heart and life. However, after expanding my own knowledge of jazz vocalists, I have become a passionate advocate for the unsung singers of this music, and particularly for artist-activist Abbey Lincoln.
What began as a simple Spotify search after learning about her influence on Grammy Award winner Cecile McLorin Salvant quickly spiraled into a deep obsession. Lincoln's voice contrasted with Ella's bubbly scatting sound and was richer and fuller than Billie Holiday's. That's the thing about Abbey -- her voice is abrasive and cold, with an edge that reaches into your body and pulls out your soul, yet simultaneously warming and open and heavy, setting you on an eternal quest to articulate her sound without having to press play.
Regardless of the contrasting elements at play within her voice, what remains throughout is a powerful resonance and emotional investment in every lyric, something I feel has been lost among many jazz artists. You can see this very clearly even in her earlier work, which admittedly was influenced by record executives hoping to sell a seductive singer of standards over a talented, avant-garde one. For instance, looking at one of my personal favorites, That's Him!, Abbey delivers a slew of less conventional Tin Pan Alley songs, but arranged and performed in a manner that gets you to reconsider what you think you know these supposedly two-dimensional, misogynistic love songs. Listen to "My Man." Rather than telling a typical story of an abusive, helpless relationship in which the woman is portrayed as stupid and docile, you see a complex portrait of a woman who has been abused, hurt, and mistreated all her life: she has no choice but to be with her disloyal partner. Abbey does this frequently -- tilting songs on their heads and tossing preconceived notions to the side to evoke empathy for the women of the music who are constantly downplayed and disregarded. Even in "Tender As A Rose," Abbey silences the band to make room for every word of the tale of a vulnerable woman taken advantage of by a cruel lover. "I Must Have That Man" will certainly catch you off guard as a fast-tempo burner take of a traditional melancholy ballad, emphasizing the valid but crazed emotions one feels amidst a tumultuous relationship. If you need any more selling points for this impeccable record, the band features Sonny Rollins, Kenny Dorham, Wynton Kelly, Paul Chambers, and Max Roach (her ex-husband who notably is missing from the album cover's personnel listing) who all make significant appearances in supporting Abbey.
Beyond this cornerstone album is Abbey Lincoln's extensive discography. It expands into lots of original music -- a move seldom taken by jazz vocalists -- and particularly focuses on music related to activism and advocacy amidst the Civil Rights Movement. Listen to Abbey Is Blue for more creative arrangements and Lincoln's vocal prime in an array of different tunes, from Duke Ellington's timely anthem for Black American rights "Come Sunday" to her classic rendition of "Long As You're Living" done in 5/4 time. Her later records, like 1991's You Gotta Pay The Band, venture into more experimental territory, with spoken poems interwoven with songs that disregard traditional form like "Summer Wishes Winter Dreams," yet still maintain elements of her former work with "Up Jumped Spring" on which Stan Getz shines. The World Is Falling Down is another to check out, especially for those of us looking for humorously dramatic lyrics such as the title's namesake tune, or "I've Got Thunder (And It Rings)" which presents a bold statement of empowerment.
This is what keeps drawing me back and back and back to Abbey. She is wholly and unabashedly herself, even under constraints from record companies, and even more so in her activism during the trying times of the Civil Rights Movement, as significant turning points occurred for black women like herself in the US and abroad. She came from a low-income family in the Midwest, struggled in school, and resisted the desires of Hollywood bigwigs to turn her into the black Marilyn Monroe. Instead she persisted to be completely Abbey Lincoln, an artist, an advocate, and a jazz voice so powerful and so deserving to be heard.
---
Emma Lanford is a DJ for the Jazz department. Tune in for The Jazz Spectrum on weekday mornings from 5am to 1pm.