Savall: Long-Lasting Legacy of the Viol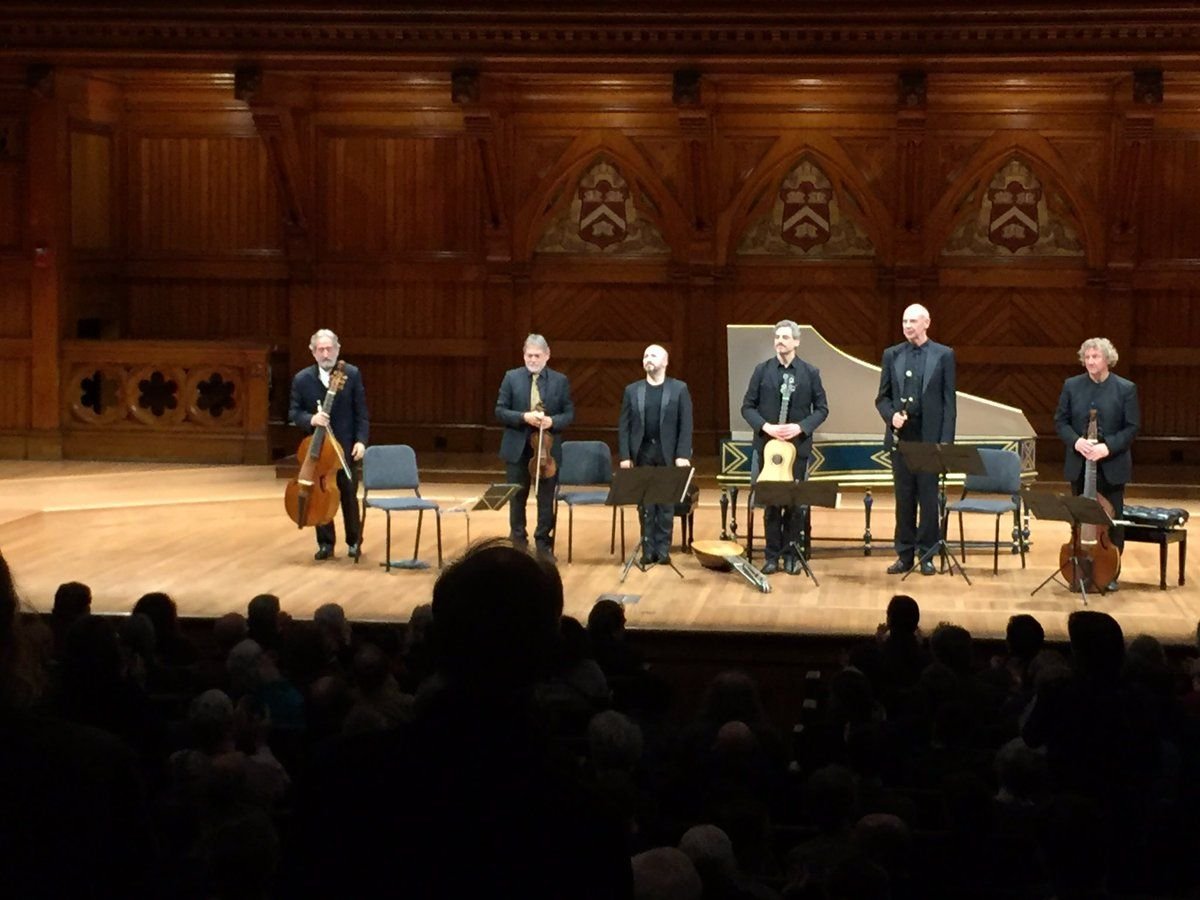 Attending early classical music specialist Jordi Savall's annual coming to the Boston Early Music Festival has become a ritual for many. Once every year, Savall touches down on Boston's snowy streets accompanied by a new combination of musicians and armed with a fresh program which combines both spectacle and substance. Savall's music-making never fails to impress, and his performances are always informed by historical context and practice. His appearance last year with the Boston Early Music Festival was a lively and nostalgic celebration of Celtic music old and new.
This year, Savall returned to a soundtrack he recorded in 1991 for Alain Corneau's film Tous les matins du monde (A_ll the mornings of the world_). The program, like the movie soundtrack, was comprised of works by French Baroque composers, including Jean-Baptiste Lully, François Couperin, and Jean-Marie Leclair. Before the concert began, Sanders Theatre buzzed with excitement as audience members crowded the front of the stage to catch a glimpse of the Baroque theorbo and viols that lay there, rarely seen on classical music stages today, glistening under the spotlight and waiting to be played.
What I have always enjoyed most about Savall's ensembles is the intimacy of their music-making. In this concert, the players of Savall's period ensemble Les Concerts des Nations truly acted as a single organism, demonstrated not only by the unbreakable eye contact between the players, but also by the way in which the entire ensemble always phrased and articulated together. Now, that is not to say they are always perfectly together as an ensemble; they're not. But somehow, their ever-slight rhythmic informality only lends authenticity, and not unprofessionalism, to their interpretations.
If there was any blemish on an otherwise enchanting evening, it was the misbalance between Savall and the other bass viol player Philippe Pierlot. Although playing the same type of instrument, Pierlot played with a full, heavy tone, while Savall's tone was far lighter and almost airy at times, especially in quick, ornamented passages. Additionally, there were some inaccuracies in Savall's playing, particularly towards the end of the program, as the tempo of the pieces increased building up to an exciting finale.
After the printed program ended, Savall proceeded to perform several encores. Before any actual playing followed, Savall made his first oral address to the audience that evening. He emphasized that the film Tous les matins du monde, which portrays the lives of the 17th century viol master Marin Marais and his memories of his mentor Jean de Sainte-Colombe, is not necessarily historically accurate. Referencing the personal writings of Marais and Sainte-Colombe, Savall instead characterized the movie as a romanticized telling of the relationship between Marais and Sainte-Colombe, calling it "une romance."
Savall's performance was also "une romance" – a romance between the past and the present, as the performers breathed new life into these old works. Moreover, the night was a resounding celebration of legendary viol players Marais, Saint-Colombe, and Savall, whose lifetimes of musical study, teaching, and performance have continued the legacy of the viol into the present day.
Ryan Zhang is a guest contributor to WHRB Classical.