Seattle Chamber Music Society: Haydn, Blow, Purcell, Ravel, and Brahms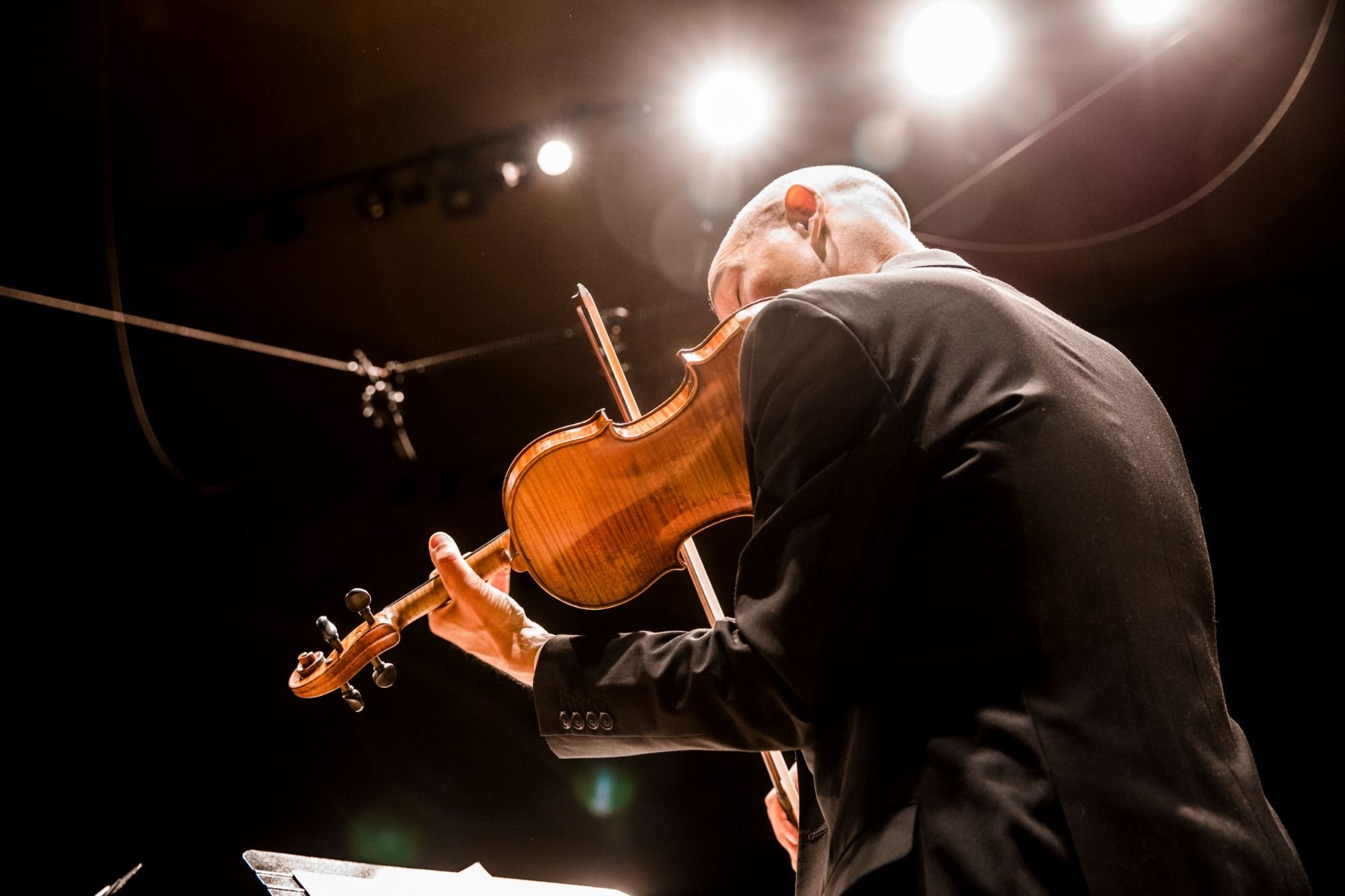 Photo by Philip Newton
The Seattle Chamber Music Society (SCMS) recently held their annual Summer Festival in July, during which Seattle residents could listen to chamber music performances by world-renowned musicians in an intimate atmosphere on weekday nights. After a long day at work or exploring the city, concertgoers could rewind to familiar pieces such as Bach's Partita in D minor for solo violin, as well as newly commissioned pieces in their world premiere such as Sebastian Currier's Voyage Out. As one of these concertgoers, I had the fortunate opportunity to attend the July 10 performance.
The July 10 performance featured works by Haydn, Blow, Purcell, Ravel, and Brahms. First up was a Haydn's String Quartet in B-flat Major, performed by Alexander Kerr, Benjamin Bowman, Beth Guterman Chu, and Ani Aznavoorian. Aptly nicknamed "Sunrise," the quartet begins with a series of fast runs followed by a beautiful violin melody evoking daybreak. The fast runs suggest a busy previous day or perhaps vivid dreams. Regardless, the daybreak of the violin melody erases any sign of the previous night's happenings, as a new happy day has begun. At a later moment in the piece, the viola and cello have a playful competition of back-and-forth melodies, during which one can imagine little children gleefully playing around. Overall, the performers were in sync and smiling as they made eye contact in key moments, which added to joy of sunrise evoked by the piece.
The second performance of the evening was a series of English flow songs by Blow and Purcell, performed by Nicholas Phan, Stephen Stubbs, Julie Albers, Alexander Kerr, and Benjamin Bowman. Featuring Phan as tenor, these folk songs followed the journey of a man in love, as he falls for a woman, goes through the honeymoon phase, encounters rejection, and ultimately finds peace. The style of the piece reminded me of a musical, in which song and speech are intertwined to tell a story. Through variations in volume and tempo, runs on single words, and a shaky singing voice, the performers expertly characterized the volatility of being in love.
After intermission came Ravel's Mother Goose Suite performed by pianists Inon Barnatan and Angela Drăghicescu. Mother Goose Suite draws inspiration from various fairy tales, such as Sleeping Beauty and Beauty and the Beast, to tell stories for children and all to enjoy. In one section, the piece features one pianist playing an upper-register waltz characterizing the "Beauty" and the other pianist playing a lower-register march characterizing the "Beast." These separate melodies are followed by conflicting emotions evoked by a series of dissonant intervals leading to consonance, as the Beauty and the Beast oscillate between worry and acceptance of each other. Finally, the pianists resume playing their own tunes, signifying peaceful coexistence.
The final performance was Brahms' Trio in C minor performed by James Ehnes, Paul Watkins, and Alessio Bax. This piece featured a repeating three-note theme that journeyed through a powerful opening statement to a sad dirge-like tune to a lush, milky melody. I especially enjoyed seeing Watkins' passionate movements on the cello and his constant, infectious smile. These visuals complemented the magnificent sound of the world-class performance, which ended emphatically as all performers swiftly turned to face the audience.
Waiting for the train after the concert, I marveled at the power of music to transport listeners to another realm. I did not feel like I was merely returning home from a concert hall in downtown Seattle. Rather, I felt my mind had voyaged to encounter a beautiful sunrise in green pastures, empathized with a man deeply in love, revisited the childhood innocence of fairytales, and witnessed the timeless power of a simple theme. The stories told by the SCMS performers undoubtedly left deep impressions and provided a delightful moment in the midst of a busy week. Next time I return to Seattle, I will be back for more chamber music performances.
---
Vincent Li is a Classical Producer for WHRB.
Interested in seeing a Seattle Chamber Music Society performance yourself? You can find more information on their website here: www.seattlechambermusic.org.