A Slice of Summer in October: Sunset Rollercoaster at Great Scott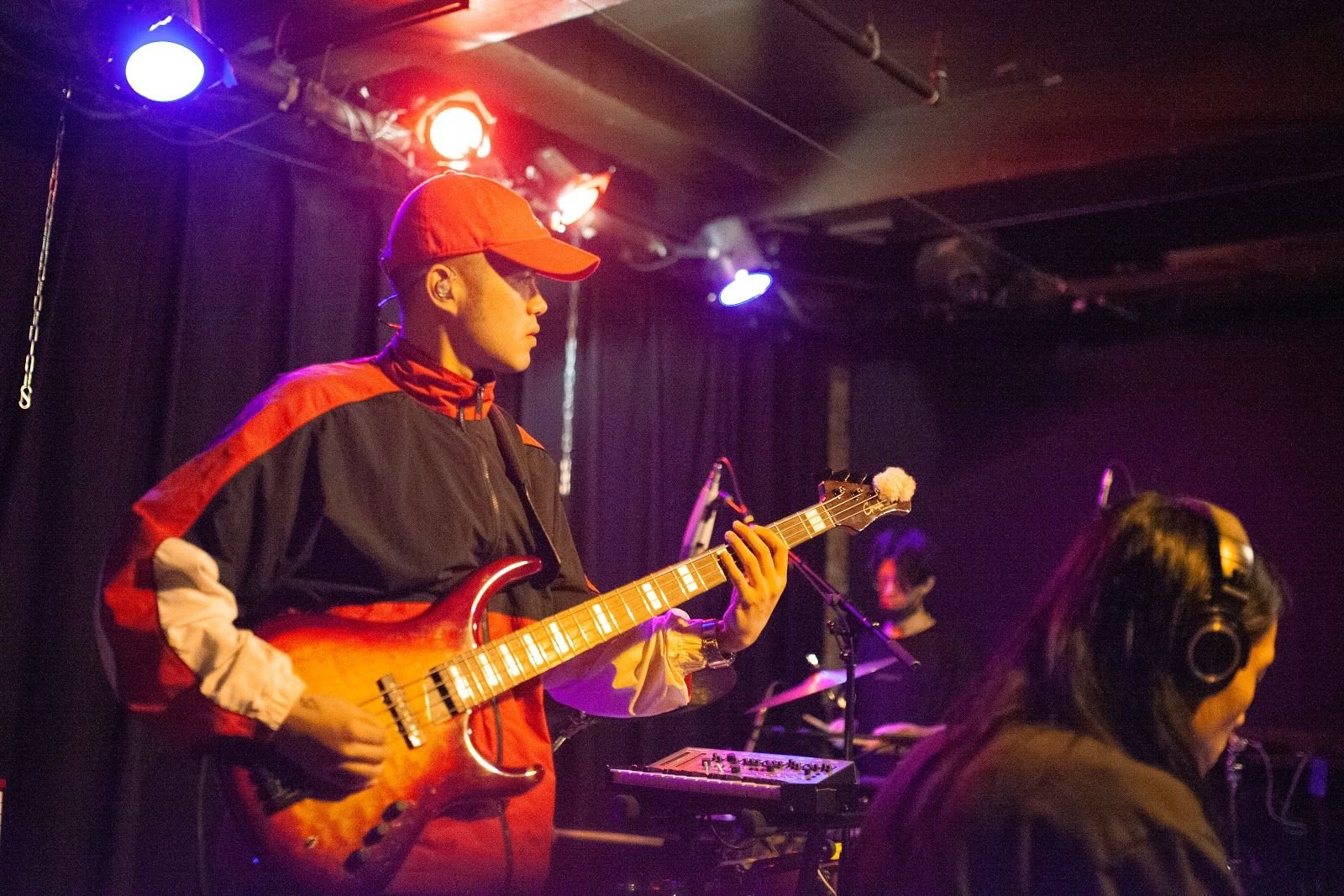 Summer has given way to fall, and the weather is following suit. Luckily for us, Sunset Rollercoaster crafted a reverse snowglobe at the Great Scott in Allston last night, preserving a slice of midsummer romance in the packed music hall. Drenching the audience with syrupy synths, the Taiwanese six-piece played their iconic blend of 80's funk, jazz, and city pop to a sold out house.
While Sunset Rollercoaster's studio sound is the perfect accompaniment to a lazy night under the stars, the live experience facilitated a completely different, danceable affect. Effortless drumming from Luo Zun Long carried the rhythm, moving the crowd with each snare hit like a puppeteer with his marionettes. Mixing cowbell, drum machines, and bongos in "Cool of Lullaby", the band showed off their diverse range of percussive timbre while keeping the groove running.
What sets Sunset Rollercoaster apart from other artists of their ilk is their musical chops. Jumping from the droopy and slow-paced "Vanilla" to jazzy interludes in "Summum Bonum", the band never tripped up their tight timing. And although their garage rock beginnings aren't as evident in the sound of the latest album Cassanova, familiar raw edges pop up in their live performance: the soulful, unrestrained drumming in the breakdown of "My Jinji" was reminiscent of their Bossa Nova era sound. Besides "I Know You Know I Love You" in the encore, they didn't play anything from Bossa Nova, but their roots showed in their sheer passion during the various solos and interludes.
There are precious few concerts where I lose track of time, and this was one of them. For the duration of Sunset Rollercoaster's set, we were transported into a timeless universe where love, music, and dance reigned supreme. With die-hard fans singing along to every song, we swayed as a group to "My Jinji", the crowd feeling as one in the night's nostalgic ambience. And when time was up, no one wanted to leave.
James Gui and Chris Chow are DJs for the Record Hospital. James's show is from 10pm-midnight on Thursdays.