Snakehips: from small beginnings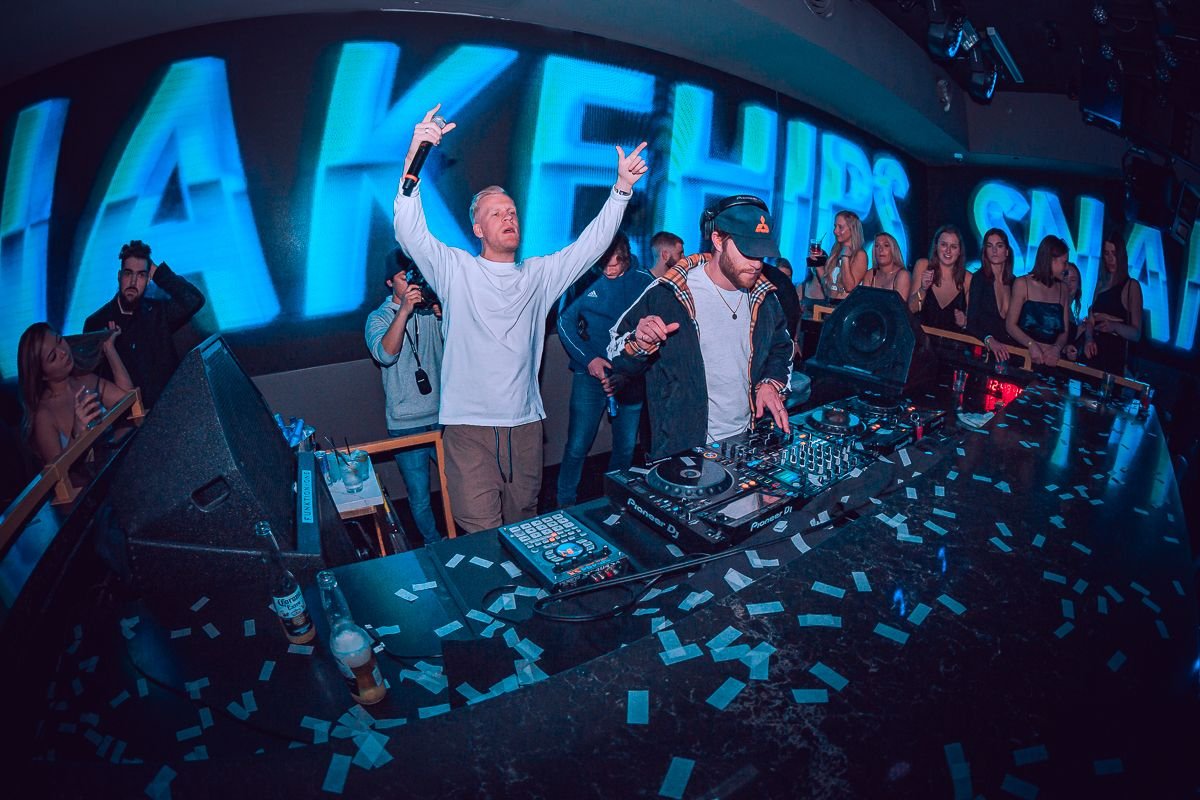 Listen
Two Londoners, Oliver Lee and James Carter, met by chance at a bar in Hong Kong in 2012. Eight years later, the pair have created international smash hits incorporating rap, electronic and R&B with the likes of Chance the Rapper, Anderson .Paak, Zayn Malik, Joey Bada$$, and MØ under the name Snakehips.
By the time the duo took the decks at Boston's The Grand at midnight, the crowd was buoyant with energy and anticipation. Snakehips opened their set with some signature soulful remixes of current pop tracks before making the fitting Friday night transition into the chorus of their well-known anti-party anthem "All My Friends" (featuring Tinashe and Chance the Rapper).
Having performed at festivals including Coachella and Lollapalooza, Lee and Carter know how to keep an audience captivated. Grooving and jumping around their mixers Snakehips seemed to be enjoying themselves as much as the packed crowd was throughout their two hour performance.
The performance embodied Snakehips' spirit of bringing eclectic sounds together for a high-energy good time, and the pair finished off their set with the nightclub audience singing along to more recent hits including "NEVER GONNA LIKE YOU" (featuring Bea Miller) and "Nights Like This" (featuring Kehlani, Ty Dolla $ign and B.Lewis).
// Mariko O'Neil DJs on Jazz 9-10:30am Wednesdays and on TDS 1-2am Saturdays (EST).
Photograph courtesy of Big Night Entertainment Group