Son Volt's Notes of Blue -- A Review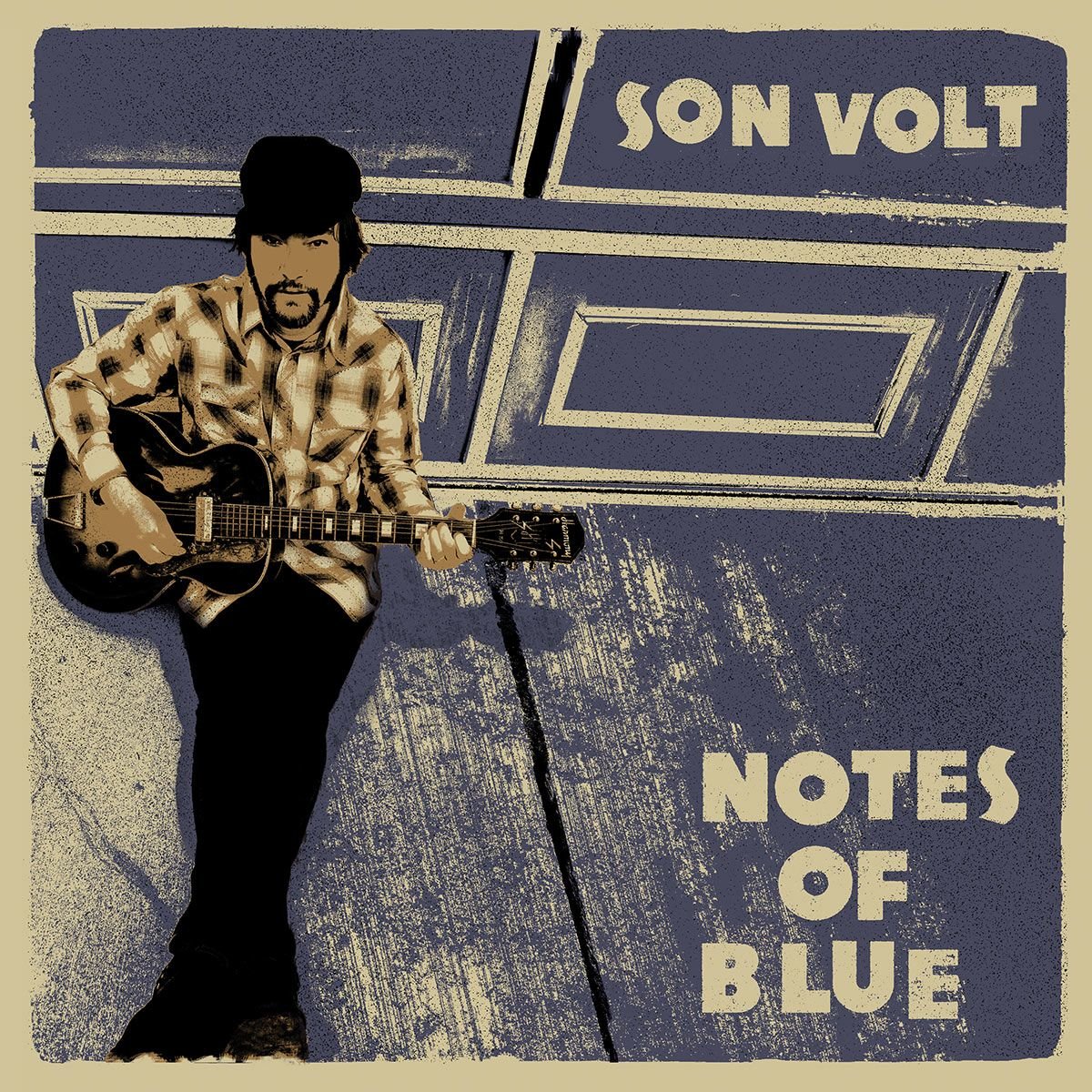 One has to admire Jay Farrar's persistence. After the untimely demise of Uncle Tupelo, Farrar formed Son Volt, while the band's other songwriter Jeff Tweedy formed Wilco. In 1995, it looked like Farrar was going to come out the better of the two, as Son Volt's debut album Trace was far better than Wilco's now virtually forgotten A.M. This was surprising to few; Farrar had undoubtedly been the better songwriter in Uncle Tupelo. But before Son Volt could make its next move, Wilco dropped Being There, vastly improving on the songwriting and beating Farrar at his own game. The rest is history: Wilco went on to become one of the most acclaimed acts of the last couple decades while Son Volt has faded into relative obscurity. Nonetheless, Farrar seems not to have let his former bandmates' success faze him, and here we are now in 2017 with Son Volt's 8th album, Notes of Blue.
While Son Volt in the past have primarily stuck to their winning alt-country formula, Notes of Blue sees them spicing things up a bit. The approach is still unmistakably alt-country, but, as suggested by the title, this album sees them incorporating blues flavors into the mix. Tracks like "Static", "Lost Souls", and the astounding "Sinking Down" boast deliciously dirty blues-rock riffs and infectious energy. These tunes are balanced out by more atmospheric acoustic Americana numbers such as "The Storm" and "Cairo and Southern", which see Farrar taking a more reflective lyrical approach. On the album's best song "Back Against the Wall", the tune that is the most similar to the band's 90s material, Farrar acts as a reassuring force, insisting that persistence will be rewarded. Here, as on other songs, he sounds like a man who has been through hardship and come out of it for the better. The whole affair is grounded by Farrar's ever-impressive vocals. With his rich, deep voice, the man was made to sing these kinds of songs, and even though the songwriting here does not always present him at his very best, he consistently infuses his lines with impressive conviction.
All in all, despite clocking in at a mere 30 minutes, Notes of Blue makes for a nicely balanced listen. The brevity of most of the songs and the variety of sounds on display keep it fresh across the whole runtime. While Farrar has historically gotten the short end of the stick, Notes of Blue shows that he is still going strong and has no intentions of stopping anytime soon. It's the work of a group who know their craft well and are content to keep doing it for the love of the music. Some artists we go to to challenge us, to expand our notions of what music can do; some, like Son Volt, we return to for the comfort of knowing that they're still there for you, like an old friend who will always have your back.
Nick Sardella is a freshman in the college and a contributing writer and recent member of WHRB's Blues Hangover department