Soprano and Harvard Alum Liv Redpath on Singing in Beethoven's Symphony No. 9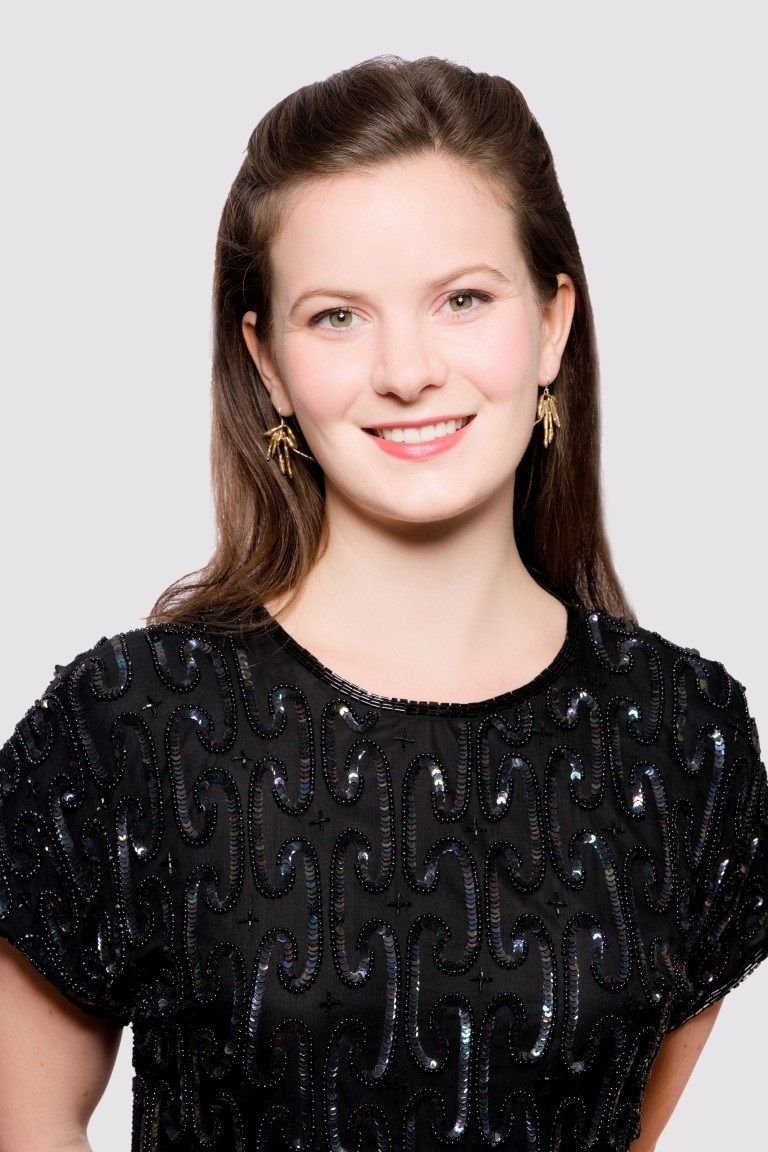 // Photo courtesy of Muse Arts International
Liv Redpath graduated from Harvard College in 2014 before attending The Juilliard School. Now, she is an award-winning soprano singer who has received praise from The New York Times, The Los Angeles Times, and Opera News for her stunning performances. She will soon be performing in Beethoven's Ninth Symphony twice with the Boston Philharmonic Orchestra, led by Benjamin Zander. The first performance is this Friday, February 24th at Boston Symphony Hall, and the second is on Sunday, February 26th at Carnegie Hall in New York. Tickets are sold out for the 2/24 performance in Boston, but you can purchase tickets for the 2/26 Carnegie Hall livestream performance here.
The transcript below has been edited for conciseness and clarity.
WHRB: Of course, since you're a Harvard alum, I feel like I have to ask you this question. How have your musical experiences at Harvard shaped you and your career?
Liv Redpath: It's funny to be talking about this with the Harvard community because I feel like I haven't expressed it directly to anyone in the Harvard community publicly since leaving school. But I've said it to a lot of other people, which is that it had the most immense impact for me, even though I concentrated in English, to be part of the music community at Harvard. And I think I got more experience in my undergraduate time than I did at any other point in my training, almost. The community and entrepreneurial spirit of everything that I did at Harvard has kind of stayed with me throughout everything I've done after.
WHRB: I actually spoke to Benjamin Zander yesterday, and he was talking about how Symphony No. 9 is very important for musicians and how every musician is familiar with it. As a singer, what was your experience with the symphony before the first time you performed it? Did you have any strong connection to it?
Liv: Yeah, you know a lot of my repertoire is maybe slightly lighter, actually, than Beethoven's Ninth Symphony. Although my voice is pretty well equipped for a lot of the symphonic repertoire, I wouldn't have guessed that Beethoven would come into play so early in my career, and yet it has. I actually was thinking back before our speaking, and I have sung his Mass in C. I actually stepped in for concerts with the LA Phil a few years ago not knowing the piece, and just kind of learned it in a day—another thing I'd say that my experience at Harvard definitely equipped me for as well as past music as a kid—but that was quite an adventure. So I've done that piece. I did Beethoven's Ninth Symphony with the LA Phil at the Hollywood Bowl; that was my first experience with it, and this will be my second. Actually, I've been asked to sing it a couple of other times, and not been able to. And also this summer in Aix-en-Provence, I'm singing his Missa Solemnis. So in a way I feel somewhat entrenched in the music of Beethoven for voices and orchestra, which is a really exciting thing to kind of be able to explore alongside all of the other things that I tend to sing more often. And I think the scope of these works is what's really kind of staggering—being around something that has such a big chorus, that is used in such an epic, and in this case, joyful way. It reminds me of some of the later Germanic things that I get to sing like Strauss operas or Mahler symphonies as well. So it's really fun to be able to be a small participant in a very large event.
WHRB: I know you've performed Beethoven's Ninth Symphony with the LA Phil in 2019. Are there any differences between the experience with the LA Phil versus with the Boston Philharmonic?
Liv: Well, I can only speak to my experience singing it at the Hollywood Bowl, because I've yet to meet all of the amazing musicians playing in the Philharmonic. But I am actually intrigued, and I'll be very interested to see what it's like to sing this piece in an enclosed space rather than the Hollywood Bowl—which seats, I think, 10,000 people—and everything has to then be amplified by virtue of that. So I think, hearing this piece in an acoustic space as it was originally written, it's going to be a different thing for me to experience. And also in the progression of my life so far, and my education, to get to come back to Boston already is so fun for me. LA was a point that was the end of my training, and that was so fun. And then I was at the opera there, but I ended up working quite a bit with the orchestra as well in my time there and then also after I finished, and that was really amazing. It feels like coming home, to come back to Boston.
WHRB: For these two performances coming up, Benjamin Zander is trying to have a different approach to the tempo. Before his approach was very rigid and strict in terms of following Beethoven's tempo markings. Now, it's a little bit more flexible—still being very respectful of the original tempo markings, but also being a bit more expressive. Which version do you prefer?
Liv: In general, working in music as a singer, in terms of the meeting of the technical side with the intent of the piece—be that the text or the actual structure of the music—I've found that I have to find for me, and then also for everybody else, what serves the best possible outcome in the moment. And what that particular performance gives way to. Overall I've come to have many a revelation about different pieces based actually not on what they look like on the page, or what I might imagine they would sound like. But through the actual singing of the piece I come to find how it actually goes. Usually I like to tell myself it's like I have a map inside of my body, that once I really know a piece in my bones, it's a completely different experience of how that music actually functions. Because technically, how it fits in for everybody is kind of a tactile experience, more so than we might think. So I think I would be tempted to say I'm going to agree with and enjoy Maestro Zander's approach that he's going to try this time.
WHRB: In your experience, are there any interesting differences between singing in a choral symphony versus an opera?
Liv: Yes. At this point I've done a bit of both of those things, and I count myself as lucky to get to do so. I find that in practice singing with an orchestra, kind of on their turf, is a great privilege because I get to kind of join their ranks. Actually I just sang a small part in a Nielsen symphony in Cleveland last month, and Alan Gilbert, another Harvard alum, had us sit amongst the players, which was really rewarding. I loved that at my moment, I just stood up and my baritone friend on the other side of the orchestra stood up, and we sang for a minute or two, and then we sat back down and got to enjoy the rest of the symphony. So I really love that part of symphonic work, that it is about music and only music. Now, what is great about opera is that it challenges you in a way such that orchestral players aren't forced into the foreground, to kind of question what the meaning or the storytelling of their music may or may not be. I find that doing opera makes me more daring musically when I get up to sing with an orchestra outside of an opera narrative. And I realized that in everything we're doing, there is an element of it that is theater because I get to sing words most of the time. I get to be more explicit in what I might mean than a cellist would, which is a blessing.
WHRB: So I know you probably spend a lot of time studying the final movement, since that's the choral part. But do you study the first three movements as well, and do they inform how you sing in the last movement?
Liv: I have to confess with Beethoven 9, I have not studied the first 2 movements as deeply as I have the final movement. I would say it depends on the piece. I sing Mahler's Fourth Symphony, and that's one of my staples. In that, likewise, I come out and sing in the final movement, and it's just me. In Mahler's Fourth Symphony I found the other movements very informative, and they are broken up pieces of that final movement. So there is definitely a link, but I think for Beethoven 9 as the soprano soloist, I really feel like I'm the support. I have a few moments of glory, and they're very important. But overall I kind of feel like I get to enjoy Beethoven 9 rather than having to be a driving force.
WHRB: One more question. I was going to ask what's your favorite movement, but I'm guessing it's probably the last one! Is there a specific part of the last movement that is your favorite?
Liv: For my particular voice, my favorite part is definitely the final six or seven bars that the quartet of soloists sings. I get to sing a really beautiful run where time stands still, and we sing this final thought before the chorus takes it away and carries us off to the end. But in that bit I get to do some smaller filigree, beautiful floating triplets and things that, for my voice, are really soothing and rewarding.
You can find Benjamin Zander's interview here.
// Hillary Jean-Gilles '25 is a producer and staff writer for the Classical Music Department.