Spies, Harvard, and Recruiting: An Interview with Daniel Golden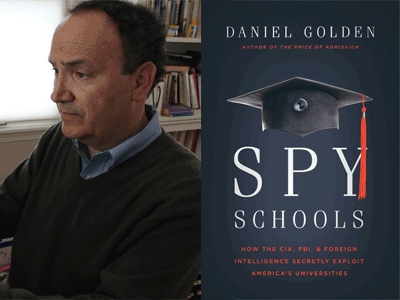 Listen
On this episode of ZUCKER, Pulitzer Prize-winning journalist Daniel Golden joins host Andrew Zucker to discuss Golden's new book, "Spy Schools: How the CIA, FBI, and Foreign Intelligence Secretly Exploit American Universities." Golden talks about his research for the book, whether or not Harvard is aware of the CIA's practices, and who is most vulnerable to these spy institutions.
On his research:
I used public records request to a fair degree. I sent them not to the FBI and CIA, but to state universities asking them for their communications with the FBI and CIA. I figured they'd be much more likely to respond in a timely fashion than the intelligence agencies.
On the Kennedy School:
For decades, CIA intelligence officers have been going undercover to the Kennedy School mid-career program.
On whether or not Harvard knows about the spies:
I don't think the classmates are aware for the most part and I don't think the professors. But there's somebody in the administration who knows.