Step Aside, Ella: A Review of Cécile Salvant's Dreams and Daggers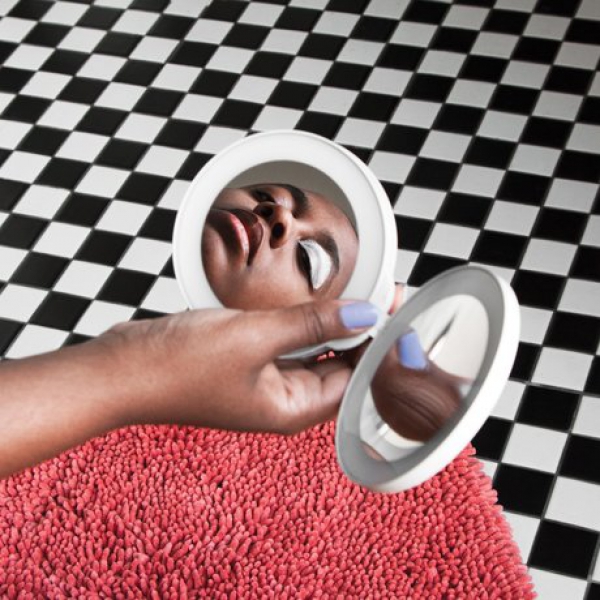 Anyone who claims that jazz is dead is clearly not familiar with the resurrecting powers of Cécile McLorin Salvant. Three months after the release of Dreams and Daggers, the world of vocal jazz is still reeling. A live, double album, Dreams and Daggers shows the kind of artistic growth that one might expect to taper off after Salvant's last three successful releases, and it is wonderfully surprising.
The album's greatest strength is also its greatest risk, as Salvant presents timeless jazz standards intermixed with her own original compositions. We saw Salvant testing the waters in her last album, WomanChild, what with the title track and the French "Le Front Caché sur Tes Genoux" being original compositions; but Dreams and Daggers takes that hint of boldness and runs with it. Though there is little chance that Salvant would be turned away from the pedestal upon which Billie Holiday, Ella Fitzgerald, Betty Carter, and other female jazz legends sit, the Miami-born vocalist has made it clear she is not waiting around for an invitation. Placing her original compositions alongside pieces from the accepted jazz cannon is a power move that distinguishes Salvant from the herd.
Continuing with the theme of forcibly elevating her original work to the same level as that of the bebop and swing greats, Dreams and Daggers is a live album, recorded at the Village Vanguard. In between tracks, we become privy to the organic applause and the emotional responses of the crowd she performs for. They laugh during "If A Girl Isn't Pretty," they shout out during "Wild Women Don't Have the Blues," and Salvant talks back—thanking us all for listening, and giving shout-outs to pianist Aaron Diehl and the rest of the trio for their hard work. It is intimate, it is playful, and it is reminiscent of Ellington at Newport, Coltrane Live at Birdland, Ella in Berlin, and so many other fantastically unique live albums produced by the legends who came before her.
Her choice to record live at the Vanguard, with just a trio of musicians behind her, is not only Salvant's way of tipping a hat to her predecessors, it also speaks to a subtle, underlying theme of this album: strong women. Many of the songs, both established standards and original compositions, surround ideas of attraction, heartbreak, and everything in between. Salvant sings about love and all of its implications, breaking sympathetic hearts with "My Man's Gone Now," just as easily as she makes us blush with "Mad About the Boy." Elements of strong female assertiveness exist both explicitly in the lyrics, and more subtly in the performance choices and timbre of Salvant's powerful voice. Her heartbreak is not whiny, but soulful, her rejection is not churlish, but admirably independent, and her swooning is not that of a schoolgirl, but something much more mature and wild. It is one thing to sing about being at the mercy of love, but it is another to sing about it with gusto, power, and gravitas. The fact that Salvant has recorded the album live also reflects the strength, power, and assertiveness alluded to earlier. She is not afraid of the stage, she is not afraid of her audience. She sings with only a pianist, drummer, and bass behind her, center stage and with the spotlight shining brightly. She is not afraid to fall in love, she is not afraid to be nearly alone with the audience, she is not afraid of the potential for mistakes that comes with recording live. She writes her own music and presents it to the world next to "Never Will I Marry," and other famous jazz standards, and even the album cover seems to signify a certain feminine boldness. Salvant's face peers back at us through the reflection of her handheld mirror, her face only half made-up, she does not break her gaze, her eyes never leave yours. She is not embarrassed to be caught in the middle of doing her eyeshadow, she stares back plainly. She is bold, she is strong, she is talented, and Dreams and Daggers has fully captured each and every one of those elements.
Liana Semel is a DJ for The Jazz Spectrum. Tune into the Jazz Spectrum Monday-Friday from 5 a.m. to 1 p.m.