Steve Lacy Saves the Day at House of Blues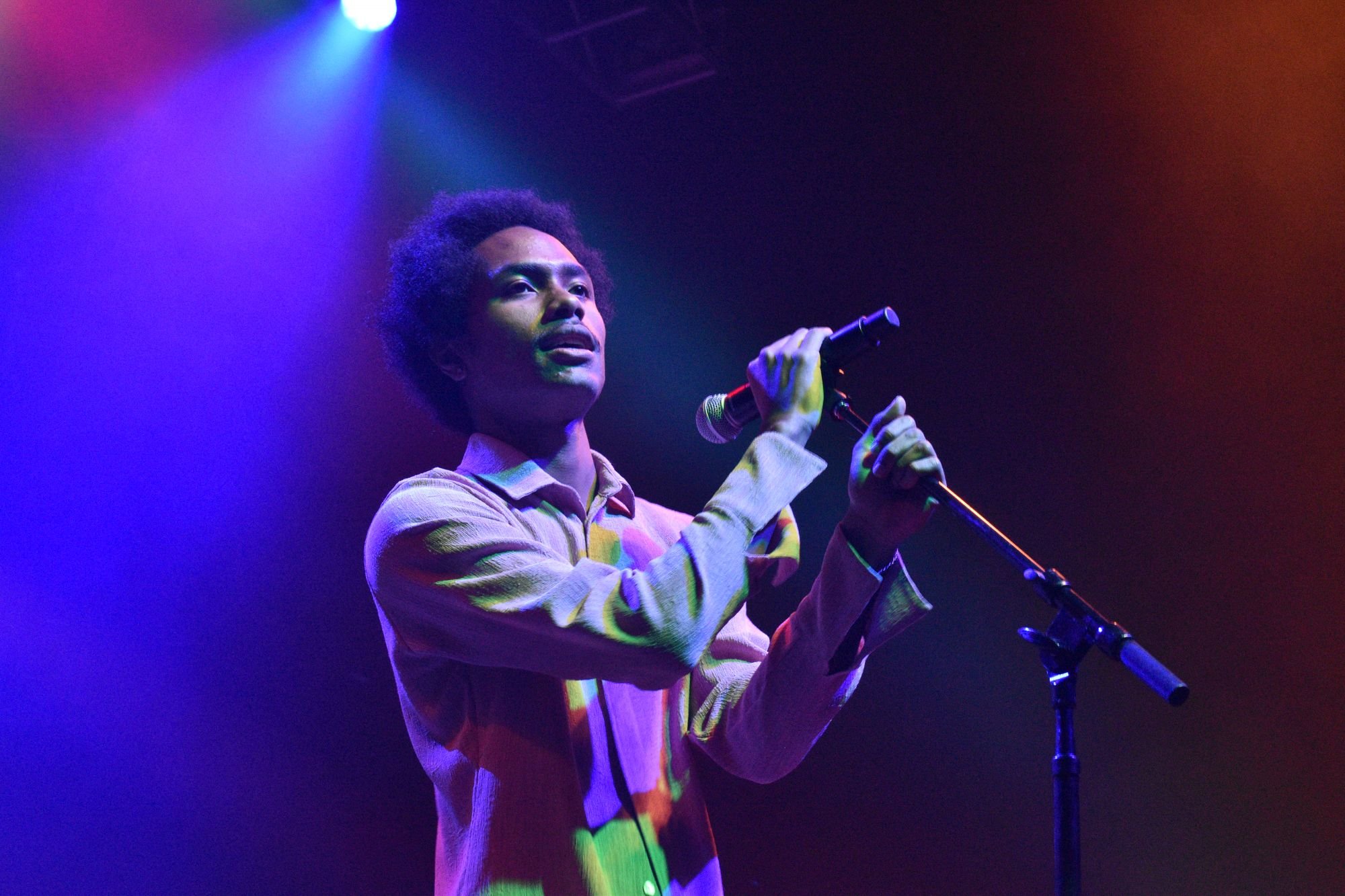 In front of a full crowd at the House of Blues on October 3rd, Steve Lacy stole the show. Known for his Grammy Nominated work with alternative R&B band The Internet, collaborations with Vampire Weekend and Kendrick Lamar, and his scrappy yet efficient production methods (documented on Garage Band with his iPhone), Lacy's solo act definitely did not disappoint.
Before Steve graced the stage, Kari Faux unleashed good vibes by mixing hits like "Clint Eastwood" from Gorillaz, "Between the Sheets" from The Isley Brothers and "Smack a Bitch" by Rico Nasty. While Faux's chosen songs hyped up the crowd, evidenced by pockets of groups confidently belting lyrics, Kari herself maintained mellow energy. Moments when Kari enthusiastically jumped and flashed hand signs to the crowd were exciting yet rare. More moments like these would have injected more energy into the crowded room. Furthermore, listening to a set with Kari Faux's own hits would have made her act more personal and memorable.
When Steve entered the stage, people hooped and hollered his name in anticipation of the first cue. Steve Lacy played through his album Apollo XXI, although in a jumbled order. Fan favorites such as "Playground," "Hate CD," and "Basement Jack" elicited loud cheers from the crowd while other audience members busted out their best dance moves. In the middle of the set, Lacy called out to the crowd, "Where are all my queers?" prompting large cheers from the audience. In the past Lacy has stated that he felt uncomfortable acknowledging his bisexuality, so announcing his queerness in front of the crowd showed his newfound comfort in his identity. His vulnerability on stage perfectly matched his lyrical and musical tones from Apollo XXI_._
Steve added high-frequency trills that would normally stun users but blended organically in the deep lull of his set. These sounds heightened the eerie mood in his album Apollo XXI, which called me back to learning about the NASA Apollo Program. Throughout the night, Steve's sanguine eye contact and reflective hand gestures to the audience enhanced his performance style. While singing, he held up his hand, as if motioning for the audience to follow him. And any act from Steve, such as when he drank water or changed into a new outfit, delighted the audience enough for him to say, "I never knew drinking water could be so entertaining."
Steve Lacy stunned the audience with magical and harmonious lyrics, but the touch of a live band rather than a DJ mixing tracks in the back would have been an interesting addition. However, in line with his own brand, the mixed down tracks and evidently solo project on stage made him the star of his rightfully deserved solo show. On this day, I felt honored to have witnessed Steve Lacy's genius production manifest successfully onstage. A Steve Lacy concert undoubtedly brought body rocking, heart thumping, and soul catching grooves that you will remember even as the night fades.
Jess Eng is a DJ for Blues. Photo Credits by Jess Eng.