Sunday Sports Talk 3/26/2017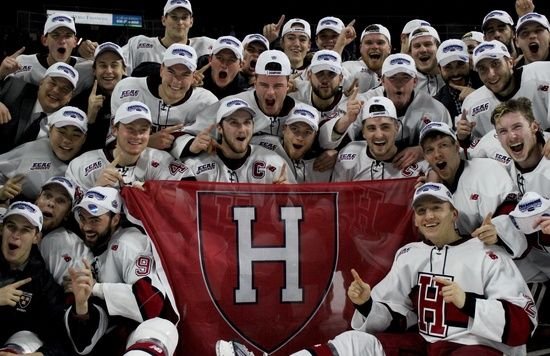 Listen
Listen in to Sunday Sports Talk brought to you by Zack Royle and Brandon Wachs. This week the pair talked about Harvard Hockey and it's big wins over Providence and Air Force, punching their ticket to the Frozen Four. They also give their 3 stars for the weekend and discuss the red hot goaltending of Merrick Madsen for the Crimson. Stay tuned in to hear about the World Baseball Classic and WHRB Sport's proposals to make it more exciting for fans in the United States. The show concludes with a look ahead to the Harvard Hockey match up in the Frozen Four against Minnesota Duluth, the number 2 seed in the tournament.
Harvard Hockey Beats Providence 3-0. Merrick Madsen sets season high in saves.
Harvard Hockey Beats Air Force 3-2
Brandon Wachs is the Host of Sunday Sports Talk for WHRB Sports. Zack Royle is the WHRB Sports Department Head and the play by play commentator for Harvard Hockey for WHRB Sports.