Superorganism: "Something for Your M.I.N.D."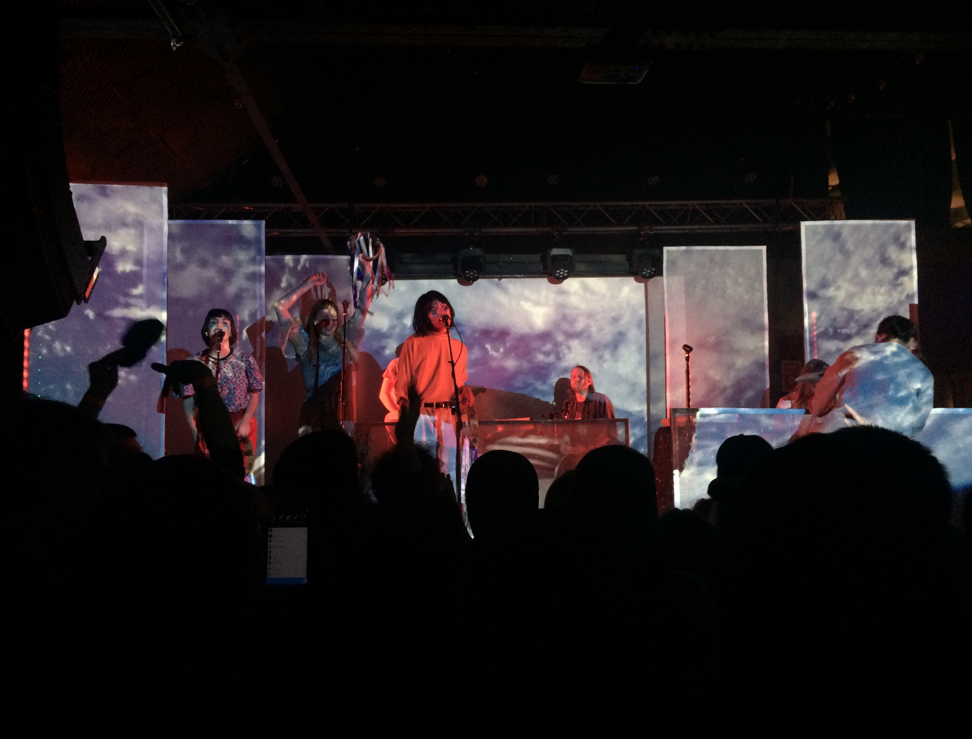 Photo by Jill Sharples
Seeing Superorganism live is a truly immersive experience. Even though they only have a limited amount of released content, experiencing the soundwaves being produced by human hands, voices, and talent is like listening to a completely new interpretation of their album, immersive and complete.
In addition to "It's All Good," the beginning of their set included "Night Time"—a playful song that incorporates the synthesizer with a variety of sound effects overlaying a constant rhythm. At the onset, the stage was submerged into a stream of original graphics that created a dream-like atmosphere. Besides the carefully orchestrated light show, the cooperation between all of the band members on stage was just as visible. With an impressive amount of simultaneous musical elements in the song (and throughout the album), the band displayed an impressive level of teamwork to create a seamless visual-auditory experience, wrapping the audience in an indulgent state of being.
Throughout the concert, the band had a contagious level of energy. Between sets, 18-year-old lead vocalist, Orono Noguchi, complimented and joked about some of her fellow members—including how lead guitarist Harry was drinking a beer on stage and vocalist Soul is "probably drunk right now." She also acted as the audience's hype-woman, expressing her love for Boston while encouraging the audience to dance and sing. By the time the band played "Nobody Cares," one just had to look around at the lack of self-consciousness in the dancing audience members to understand how relevant the song was at the moment. Noguchi infused each song with slight variations that seemed to be decided based on how she was feeling in the moment. Most of her recorded lyrics are sung with a softer intonation, however she seemed to yell some of the lyrics live in a way that created a sense of raw originality.
Seeing Superorganism was a sensory experience that gave life to the album and audience alike (truly "Something for Your M.I.N.D." if you will). They embody an impressive amount of teamwork and creative energy throughout their album which was mirrored by their live performance.
Hear Superorganism here:
Jillian Sharples '21 is a DJ for The Blues Hangover department on WHRB