SXSW Photo Gallery: Billie Eilish, Stella Donnelly, Snail Mail, and more!
Ought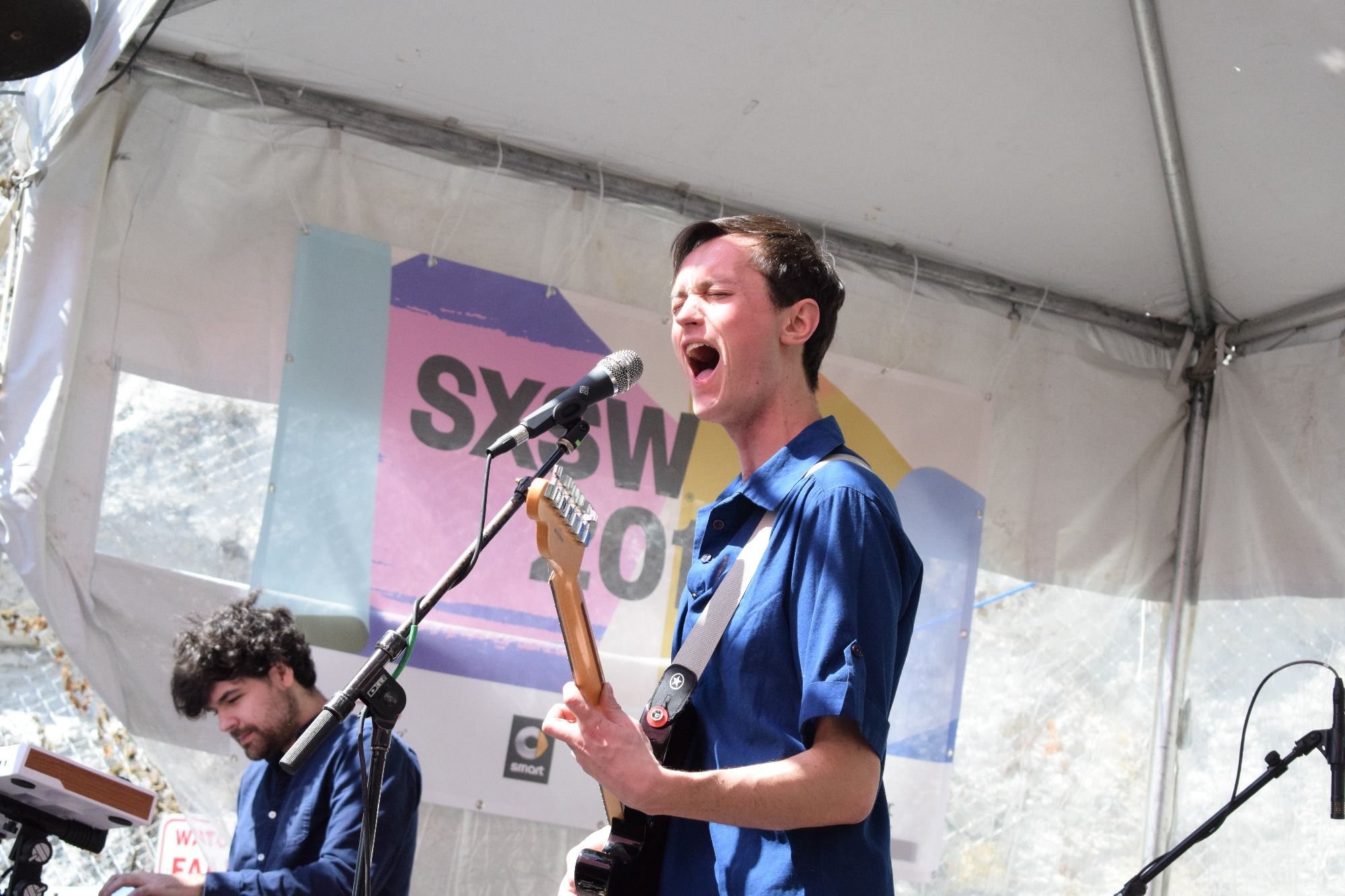 Super slick live set fronted by Tim Darcy and his Neumann-miked retro-sleek vocals. This band forever forefronts Montreal as being a centre of musical innovators and surefire successes. Sitting in their well-established groove, Ought was no newbie to the Cheer-up-Charlie's mainstage, giving us an intimate taste of their scrub-a-dub squeaky-clean live set before blowing a line-out-the-door Barracuda Backyard crowd out of the water later that evening. Catch Ought at the Sinclair this spring, bringing their cult-followed studio sound to arguably Boston's best-sounding venue in the heart of Harvard Square.
Hovvdy
We describe them as "Happyness on Xanax" or "Dinosaur Jr.'s Generation Z nephews." Hovvdy hits you with the sludge of sad Tuesdays and the nostalgia of driving through "the city that [your] grandpa lived in." Their live set creates the mirage of campfire-side reminiscing, of a reunion of close friends that results sometimes in regretful expulsive vocalizations but other times embracing of the neighborhood dog that roamed by the gathering to say hello. Catch Hovvdy on tour this spring with Celtic synth-poppers Half Waif.
Joasihno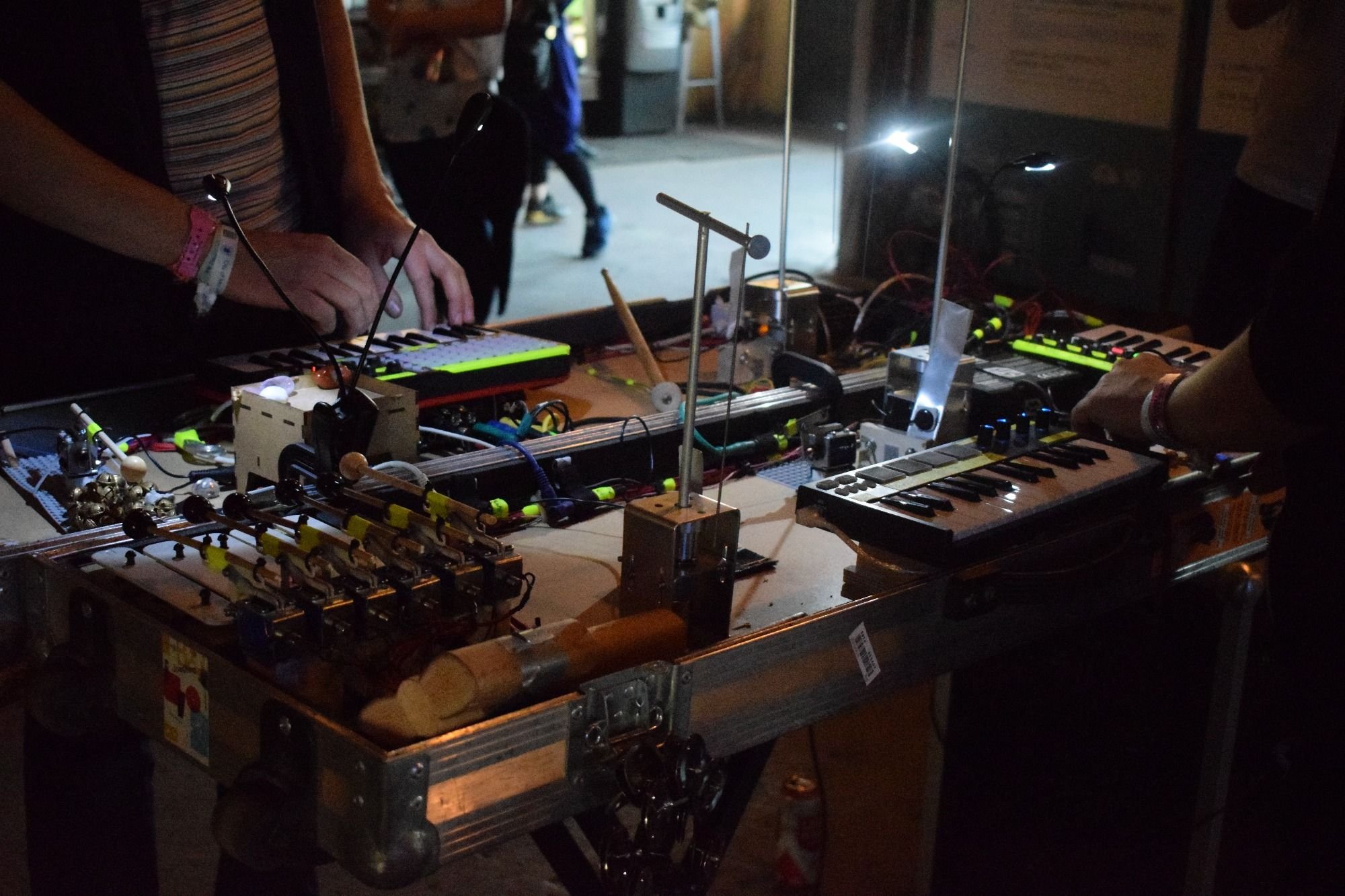 München-based tinkers Joasihno brought their unfolding table of electronic goodies to the bar of Barracuda. With arduino-automated percussionists, bite-sized synths, and travel-savvy cymbals, Joasihno's portable electro-pop caught Germanophile Austin crowds by storm. From "Iceland to Africa [and] colourful to grey" Joasihno's set pulls in sounds from far and near, from cold and warm into an invigorating backpack through their one-of-a-kind sonic-cinema.
Blackberries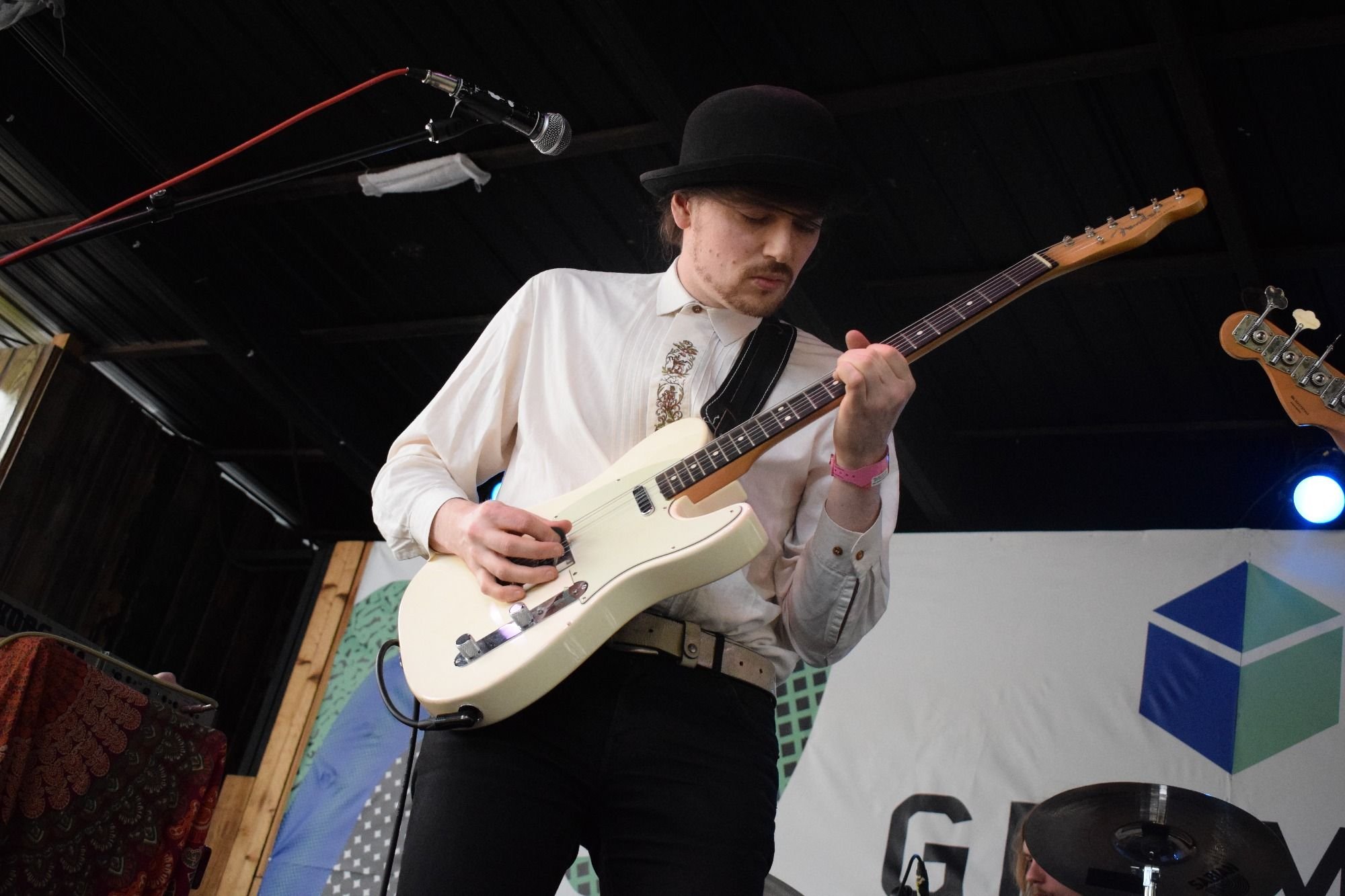 Colognian Kraut-rockers Blackberries brought their jamtastic live set to a whirlwind of Europhilic arenas. Warming up for their French-fronted pool party later that evening, we caught Blackberries at the German Haus afternoon exhibition, propping up their neon-swirled storm with an extra shot of sunshined optimism. Delving into the glossy maganized pages and vintage store bins of 1970s Germany, Blackberries slice snapshots of CAN-esque glamour into their contemporary take on the bowlhat-sporting, modsynth-underscored, surf-percussioned psychedelic jive.
Stella Donnelly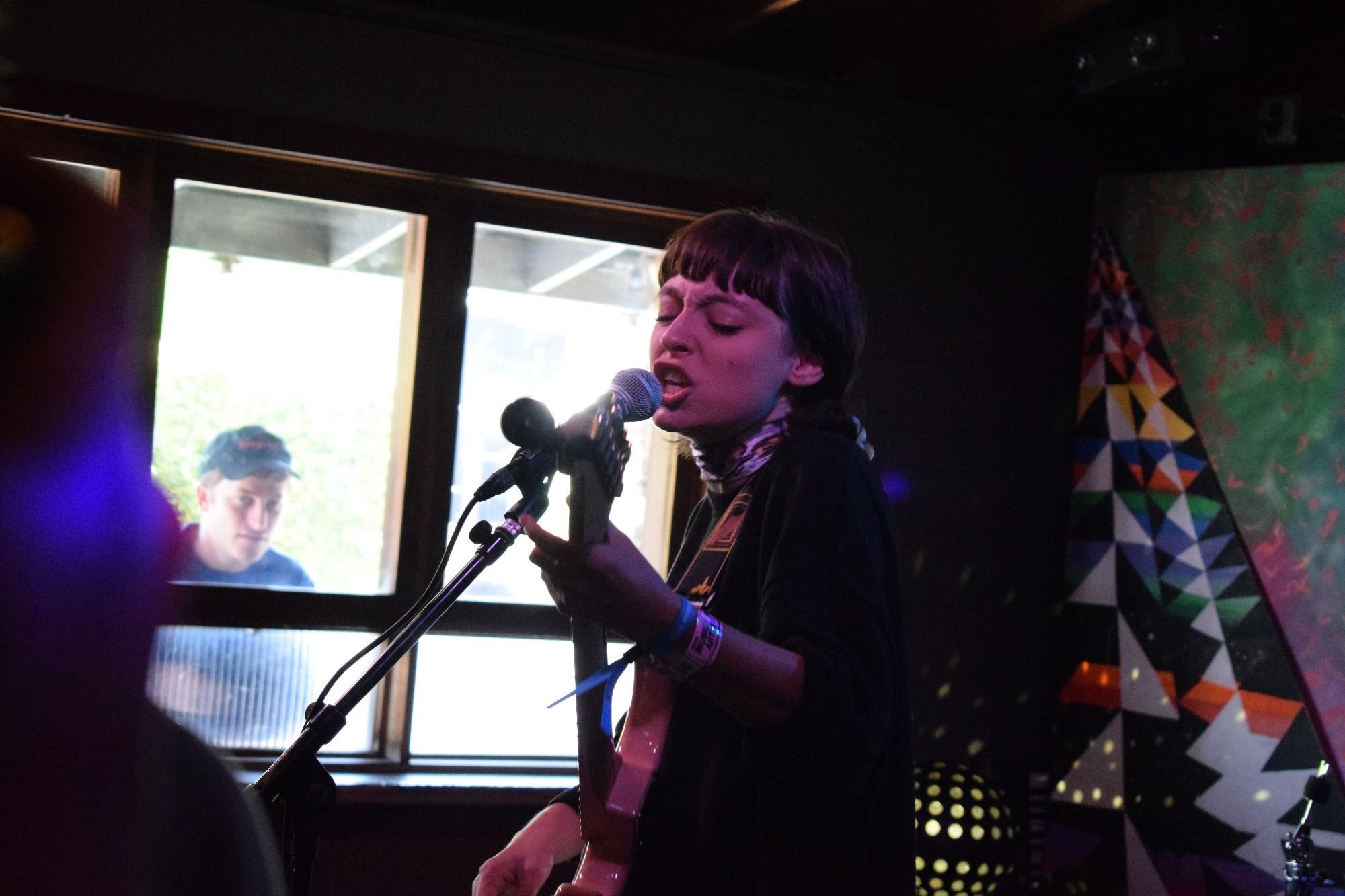 Stella Donnelly is a stunningly charismatic songwriter with a sharp tongue and a fiery streak. The Australian native played a solo set that fit perfect at Cheer Up Charlie's indoor stage.
Snail Mail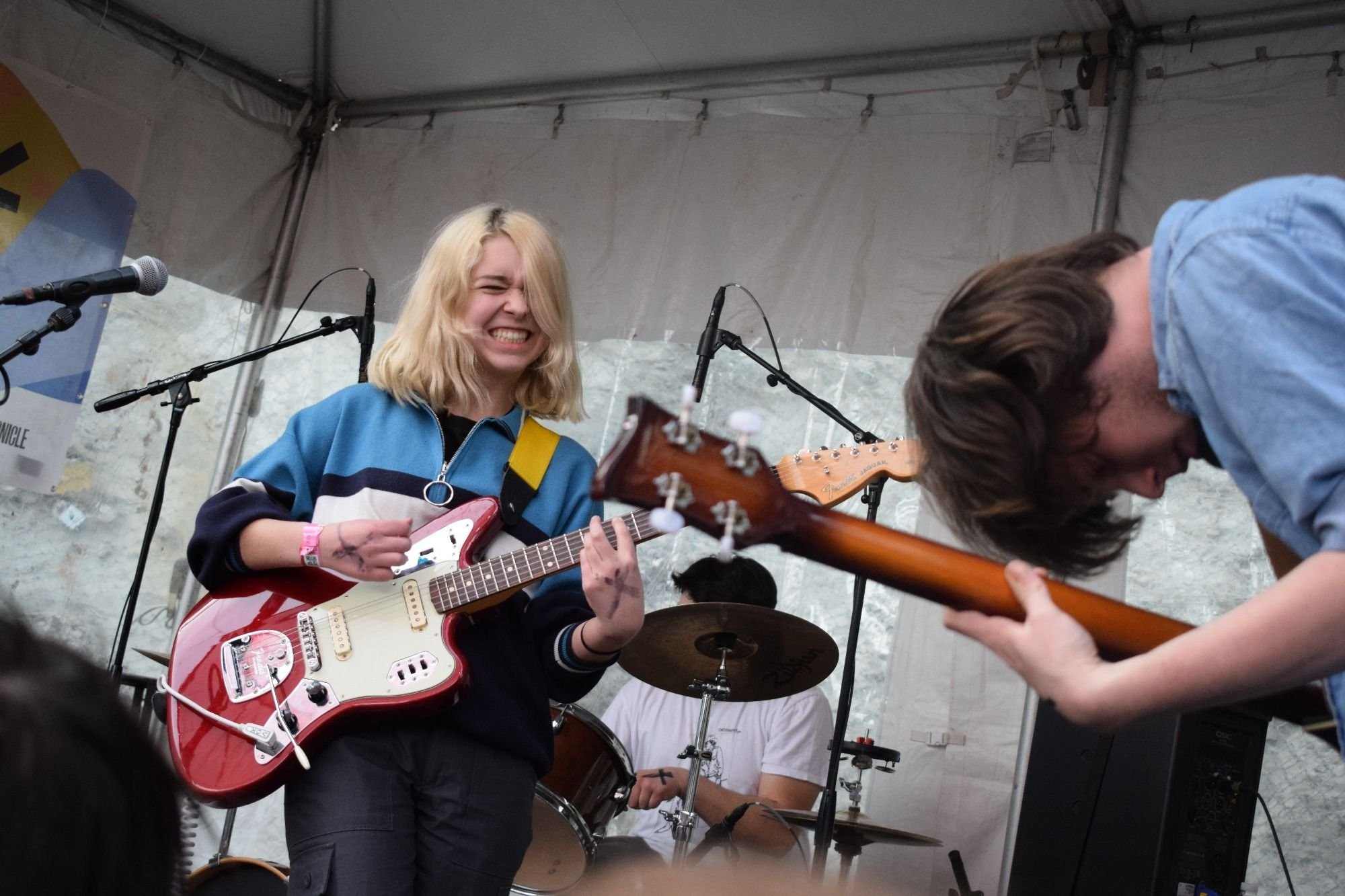 Our DC DIY heroes gave a veteran-level performance to close the Cheer Up Charlie's x Ad-Hoc day showcase. The lyrically-oriented songs translated well from their recorded versions to a tight 4-piece live set, and with a fair amount of SX Buzz around them already, it's sure to be a successful week for this young rockers.
Combo Chimbita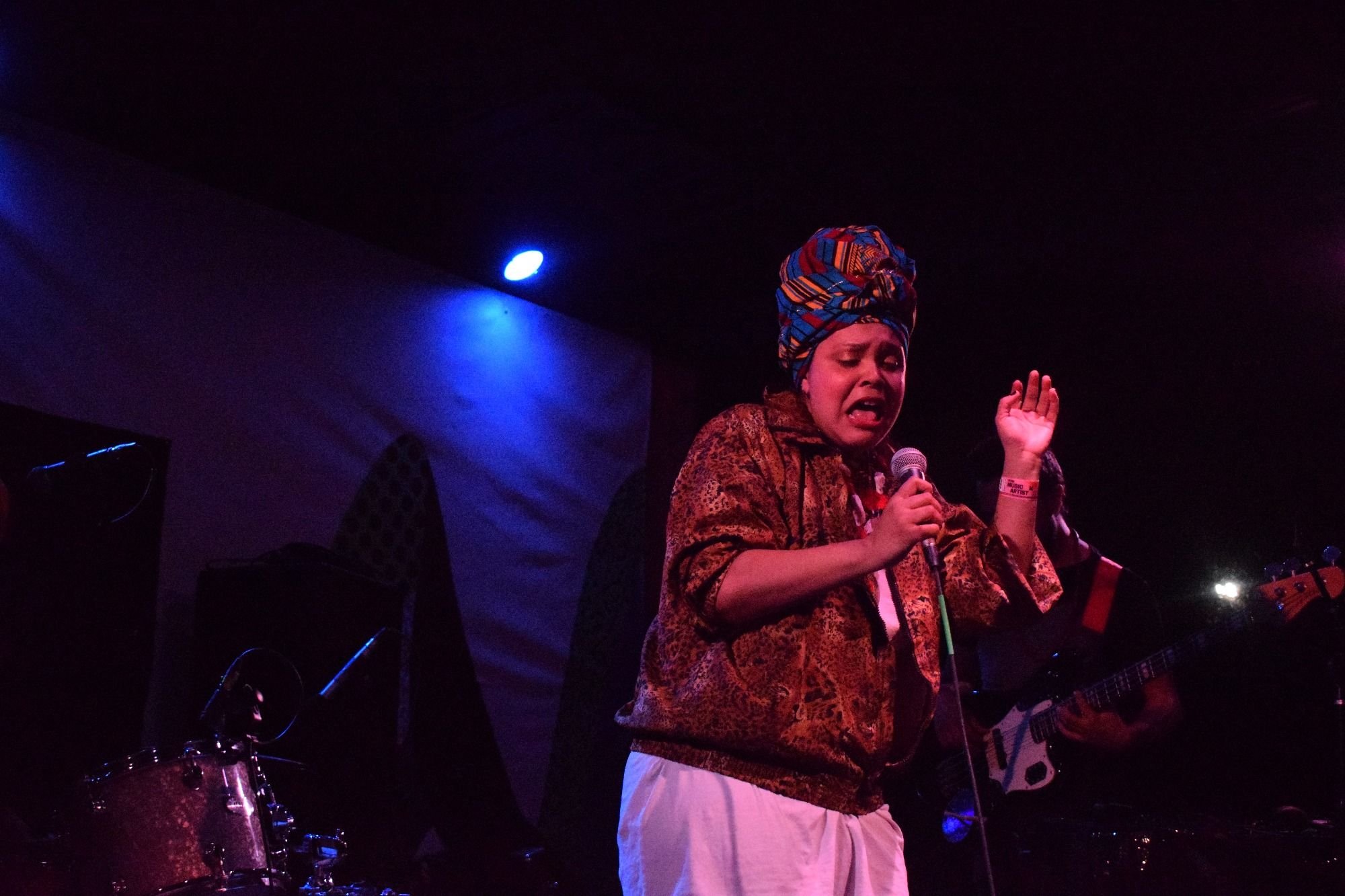 Incredible Brooklyn-via-Colombia musicians that weave everything from cumbia to math rock to hardcore into their masterfully crafted, impeccably performed live set. Tight, hard-hitting, bouncing music that brings in questions of transnational vs local identity, homage to Latin storytelling, and undeniable mosh-a-bility. Check out their NPR- most recent release 'Abya Yala' for their pristinely mixed studio selves, and catch their live set at a festival near you — in Nelsonville, Chicago, or Combo Chimbita's Brooklyn backyard Prospect Park Bandshell.
Billie Eilish
If you're not acquainted with 16-year-old phenomenon, you should start now. A prodigious amount of pure talent with a endearingly crass personality, Billie is well on her way to being a worldwide success. Follow her on social media for a treat and get to know one of America's new favorite artists.
---
Luke and Lana are hosts on the Record Hospital and TDS. Follow Luke on Instagram as @luke.at.me.noww or catch their live mix Sunday nights 1-2am.