Talking Mindset with DIVE Studios CEO Brian Nam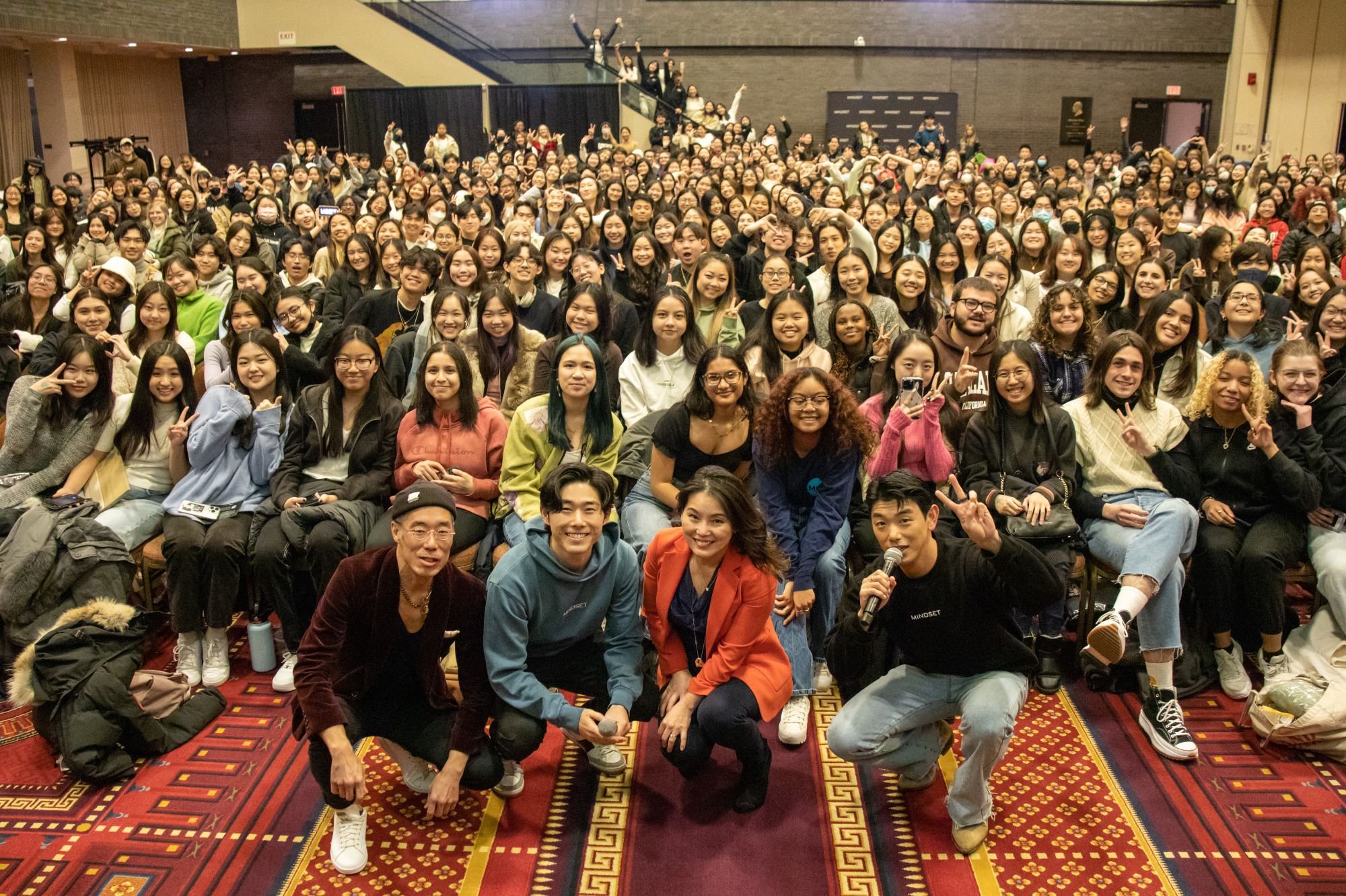 // Photo courtesy of Mindset
Earlier this month, WHRB spoke with Brian Nam, the co-founder and CEO of DIVE Studios. DIVE Studios is a podcast-focused production company that centers authentic storytelling and humanization at its core. While they initially garnered attention for early collaborations with popular K-pop artists including Eric Nam, Tablo (Epik High), AleXa, Peniel (BTOB), and Jae (eaJ), DIVE soon expanded to produce a range of successful podcast shows and to launch Mindset, a platform dedicated to the power of storytelling in mental wellness.
Mindset has quickly become a staple in the DIVE and K-pop communities through its purposeful approach toward artist vulnerability and mental health. Their collection of podcasts features popular celebrities sharing their own experiences, takeaways, and journeys toward mental wellness. Recent collaborations include multiple members of SEVENTEEN, Tori Kelly, Jay B (GOT7), and Soyeon ((G)I-DLE).
Having recently finished town halls at the University of Hawaii and Boston University campuses as part of their Mindset college tour, Nam expressed enthusiasm for Mindset's ongoing efforts to connect with students.
"We had done former Mindset town hall events more publicly, but it's been really exciting to take this format to college campuses and connect with the students on each campus," Nam said. "It has been a very pleasant surprise, because we weren't really sure how it would be received, because it's our first time doing it, but we've had a lot of fun ... we're very thankful to all the student groups for inviting us out."
Nam is a former D-1 soccer player and financial economics major at Columbia University. During his first few years there, Nam began questioning his future and journey.
"I just found myself having a real conversation with my own identity and being like, 'Hey, what do I really want to be when I grow up?'" he recalled. After a private equity firm internship and many sleepless nights, he realized that finance, while important, was ultimately not the right path for him. "I ended up just experimenting and trying a lot of different things out, and at the time I was listening to a lot of podcasts. It just kind of hit me, there's not a single podcast for K-pop fans and the K-pop community despite how big of a community K-pop was," Nam said.
This realization prompted Nam to collaborate with his brother, the K-pop artist Eric Nam, to record a couple of podcast episodes for fun. These episodes gained huge popularity online and as the demand for artist-centered K-pop podcasts grew, the brothers formalized the process. In August of 2019, they founded DIVE Studios to host "The Daebak Show," the largest podcast interview show for global K-pop fans. A few months later, they launched Mindset in response to their audience's vocal support for vulnerable and relatable stories.
"Essentially the entire mission of Mindset is to help people feel less alone through storytelling," Nam explained. "Let's get public figures to come on our platform and share their own experiences with whatever they've gone through — because everybody, every celebrity, every single person has gone through hardships and they've struggled with something. It would be a lie for them to say that they haven't. So [we try to] normalize that kind of conversation by having people of influence take the first step and share their own story."
The massive success and popularity in response to Mindset, in addition to Nam's belief in the power and impact of the platform, both aided his decision to take a "leap of faith" and decline a full-time finance offer in favor of growing DIVE. In this journey, Nam shared his own experience dealing with and overcoming imposter syndrome.
"I try to frame those negative feelings into something positive. For example, when I recognize myself doubting myself, I try to label it: This is imposter syndrome," Nam said. "It's actually good that I feel this way, because it's actually a signal that I'm pushing myself into uncomfortable territories to grow as a person and to really challenge myself."
In overcoming these continuous challenges, Mindset has gone through immense growth and development.
Nam said, "Over the past six months, we've made a lot of tremendous strides in the app itself. We provide a lot of proven self-care techniques and practices."
These core practical features allow artists to have more liberty and control over their own stories so that combined together, both features help Mindset provide a holistic experience for users.
"We definitely have much bigger aspirations than just being another wellness app ... we're able to blend culture and entertainment with such important topics," Nam said. "We need to provide a lot more to the next generations than just an application. It has to become a lifestyle and a community."
This emphasis on the cohesion of arts, entertainment, and mental health is particularly highlighted in an upcoming clinical study between DIVE and the Johns Hopkins Public School of Health on the positive impacts of storytelling as a form of emotional and mental health support.
"The DIVE and Mindset brands, they all revolve around artists being true to themselves. We are unabashedly authentic with our content," Nam said. "For us it's always thinking artist-first and giving them a platform to share their own stories." He further explained Mindset's role as a channel and outlet for artists to shine a light on sensitive topics and stories, even intentionally preventing over-editing and flashy camera usage in favor of focusing on the feeling and content of each story.
"It's not about the visual appeal of it, it's about this person and it's about humanizing the artist and the celebrity and really focusing on what they're saying and less about how they look ... It allows us to focus on the most important aspect of Mindset, which is the story itself and not crazy visual effects," he added.
Mindset's focus on the quality and humanity of storytelling has allowed them to find commonalities between artists and audiences around the world, regardless of differing languages and cultural backgrounds.
"We're very intentional with the people we bring onto DIVE studios and Mindset. For us, I think more AAPI individuals and Asian faces is kind of our foundation, and that's something we're very proud of, but we're also constantly pushing our boundaries in terms of what we can do as a company and as a brand," Nam said. "Particularly with Mindset, we're very confident that the topic itself of storytelling and mental health is something that's universal."
In the future, Nam hopes that Mindset can continue growing beyond the realms of a typical wellness app to provide healing and support for future generations.
"The most that we can do is eventually get to a place where we become the brand that gives comfort to a lot of people. [Continuing] to grow that positive influence is really the end goal of DIVE Studios and Mindset," he said.
This goal is embodied in the message and content of ongoing Mindset college town halls. "My particular focus right now is how to help college students feel validated and in themselves," Nam said. "I know what it's like to be in a hyper-competitive bubble, but I think it's [important to] remind yourself that you're doing a great job."
Ultimately, Nam aims to tell students, "Don't be too hard on yourself. I think it's natural when you're put in an environment when you're kind of forced to compare yourself to others — but just know that's not the end-all be-all. There's so much more for you outside of college, so just stay positive, be healthy, and be happy."
// Claire Liu '26 is the WHRB Grants Coordinator, a DJ, and guest writer for WHRB News.