Thievery Corporation Concert Review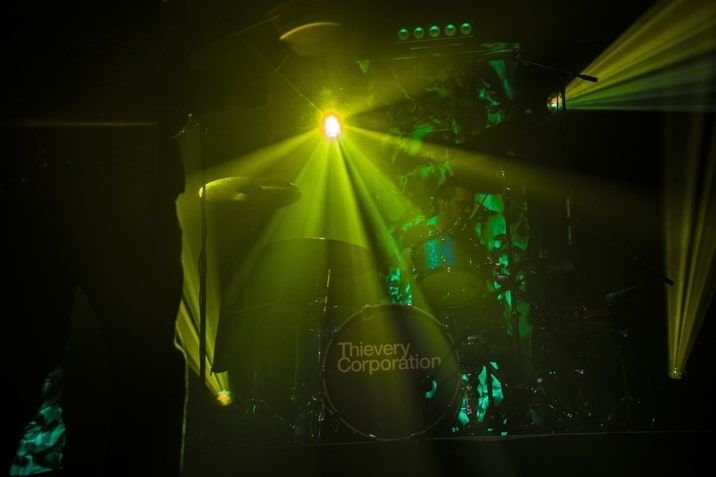 On Tuesday night, Boston's House of Blues was fortunate enough to host the kickoff concert of Thievery Corporation's 2018 cross-country tour. Touring their latest LP Treasures From the Temple, the album showcases their unique electronic spin on the spirit and power of Reggae music, once again proving their unprecedented ability to combine sound with sentiment. The album is a deep exploration of the soul of Reggae, the perfect pairing to their 2017 studio album, The Temple of I & I, which was itself a milestone for the group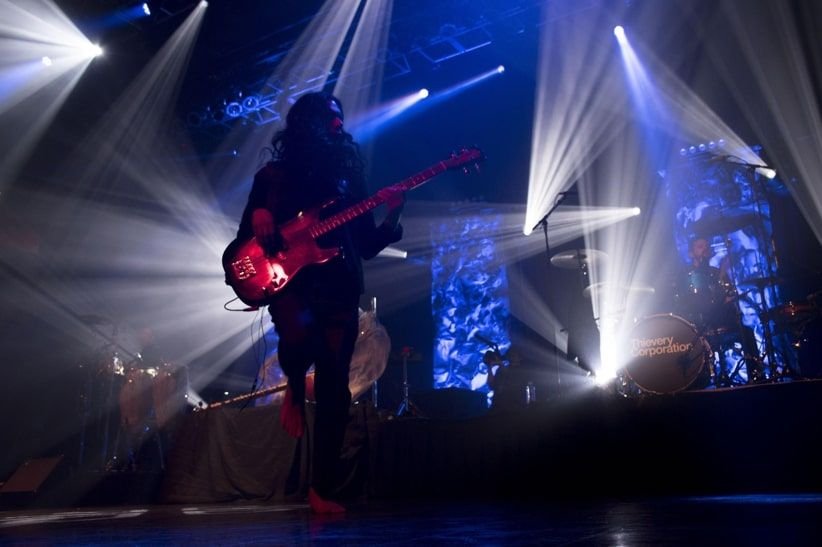 Treasures From the Temple is yet another remarkable success, both in terms of reception and innovation. As they continue an exploration of soulful reggae roots, the eclectic group also integrates elements of jazz, bossa nova, and electronic. This daunting mission is made successful by numerous innovative collaborators that the group incorporates, consistently evolving their trans-genre sound. Living up to their namesake in the most unconventional way, Thievery Corporation beautifully fuses these genres into a single entity, blending and blurring boundaries to create an entirely new ambiance.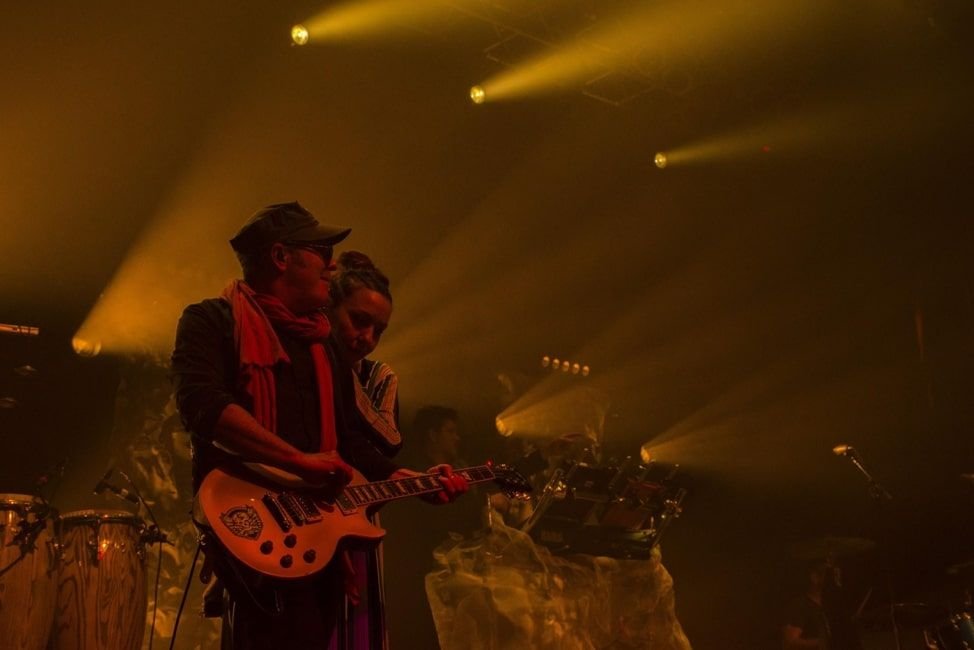 As they kicked off the first concert of what is sure to be a striking tour, the inspiration of Treasures From the Temple was clear– although not necessarily just in sound. Aside from their exploration of the musical roots of reggae, the group also encapsulates the unique ability of reggae music to carry energy, as well as noise. As the group opened, they immediately seduced the crowd into subtle participation.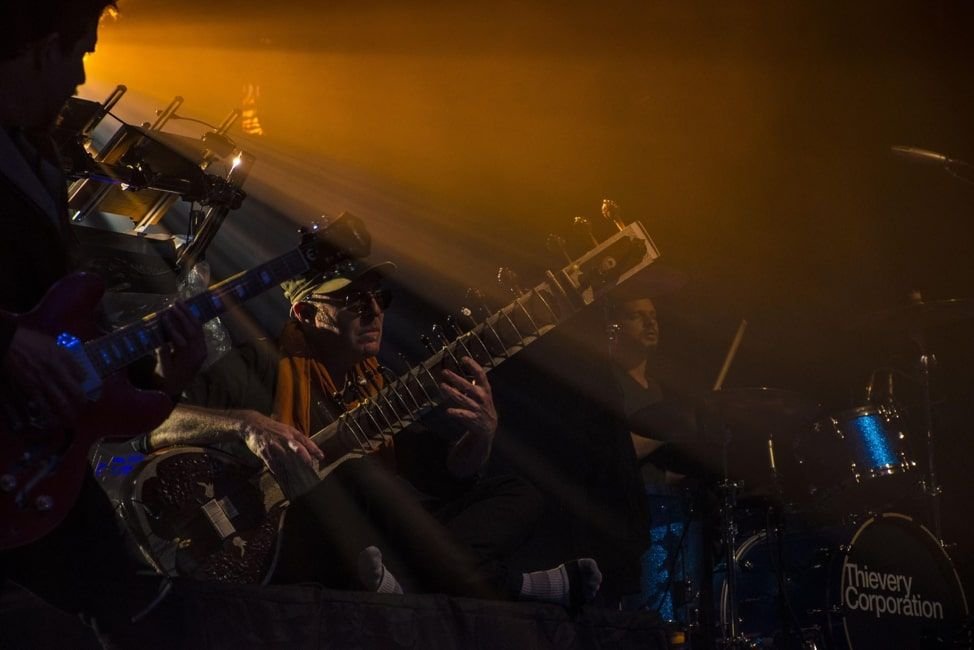 The whole concert was a dynamic performance. Constantly interchanging on-stage members, Thievery Corporation wove together a beautifully orchestrated web of sound and spirit. The different energies that each member brought to the stage kept the crowd transfixed, strategically spotlighting different vocals, instruments, or deep beats. More than a single concert, this show gave the feeling of a wonderfully complementary series of individual performances. The unique sound which each performer brought to the stage swelled up in to produce an incredible aggregate energy, seducing performer and audience alike into an intimate ambiance.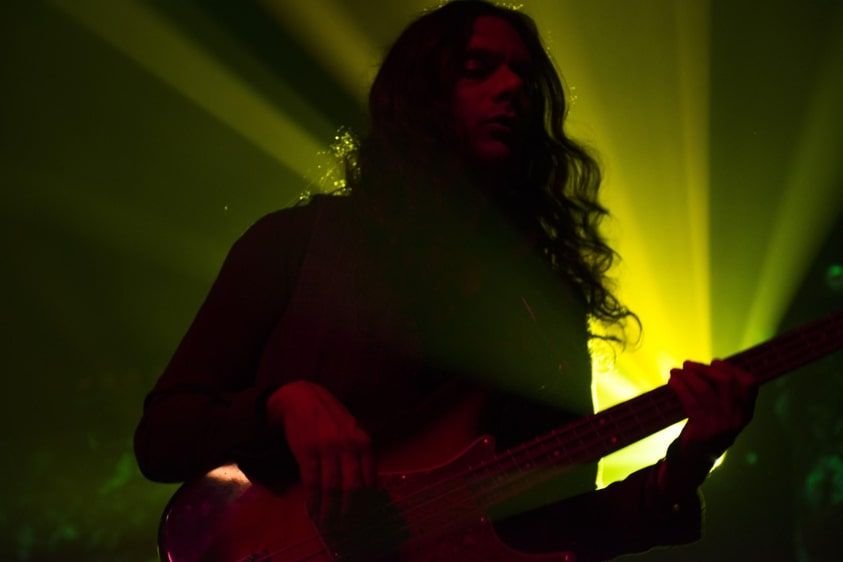 On this October night, Thievery Corporation undoubtedly took their sound in stride, unique energy luring the crowd. A mesmerized the crowd of loyal Bostonians ebbed and flowed with Thievery Corporation's striking power of soul, a perfect beginning to what is sure to be an unforgettable tour.
---
Maya Levine is a DJ for the Record Hospital. The Record Hospital airs Monday nights through Friday nights from 10:00 PM to 5:00 AM.