Three Years on the Net Zero Action Plan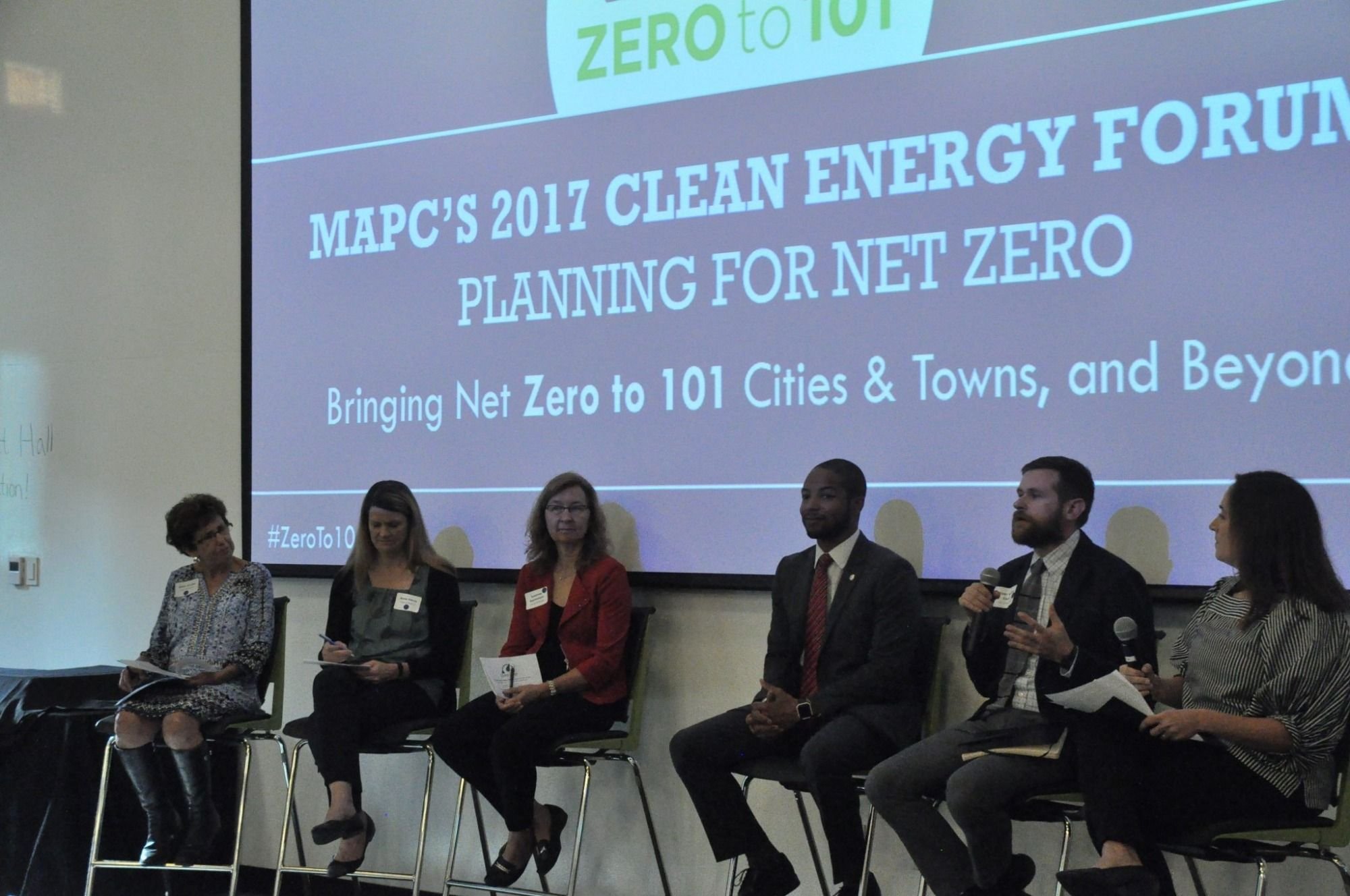 Listen
Photo courtesy of Metropolitan Area Planning Council.
This June, Cambridge's official commitment to net zero emissions turns three years old. Joyce Lu of WHRB sat down with Susanne Rasmussen, the Director of Environmental and Transportation Planning for the city, to see what her department has been up to.
On the Net Zero Action Plan:
So in 2013, a number of community residents expressed concerns that the city was growing very fast, and even though we had strong green building policies, adding new buildings would just add to the greenhouse gas emissions. [...] They asked the city council to come up with a new law that would require all new buildings to be net zero greenhouse gas emissions. [...] 80 percent of the greenhouse gas emissions in Cambridge come from building operations, so the Net Zero Action Plan is really, really critical.
On how to set realistic but impactful goals:
I think it's really important to set long-range goals, and we like to approach this from the perspective of science-based targets. We understand where we need to be in the long-term to avoid catastrophic climate change. [...] And of course, you can say what happens in Cambridge is not that important to what happens with global warming, but we're also trying to develop strategies and ways to achieve things that can be used by others, so we're very engaged with networks of other cities...to make sure that what we're learning and achieving can be implemented elsewhere.
On the challenges of her job:
We need to get to 100 percent renewable energy by 2050.... So we're talking a complete transformation of the energy system in three decades. That's a very, very challenging thing to achieve. [...] It's knowing the technical complexity, there are obviously very big financial questions about how to make such a transition, and doing it on a collaborative level with everyone else.
---
Joyce Lu is a member of the News department. Tune in to "As We Know It" on Sunday at 12:30 pm for more.