A 'Toast' to Boston: Koffee takes Big Night Live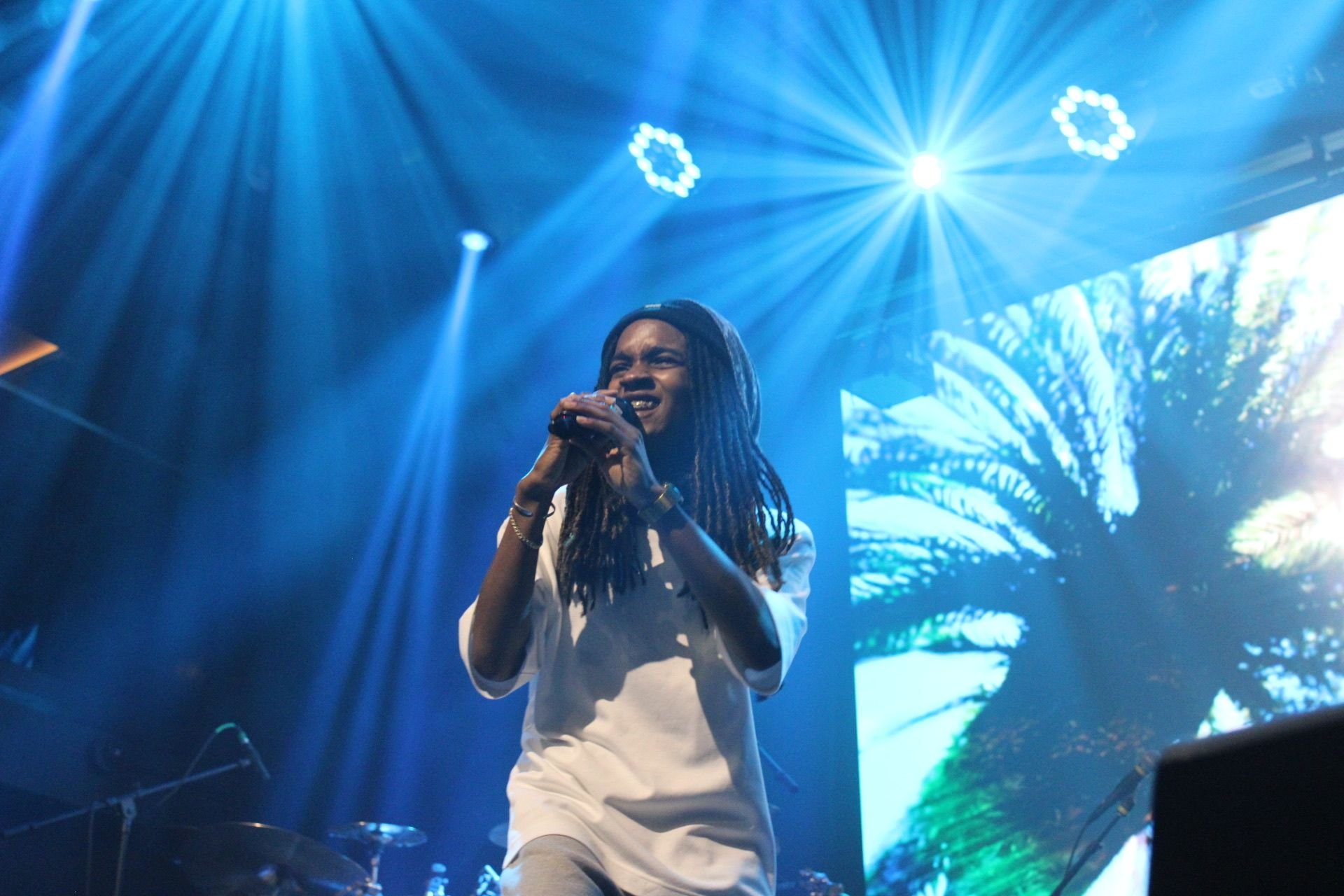 // Photo by Umar Azad and Yali Sandoval
At only 19 years old, Mikayla Simpson, better known as Koffee, enchanted the world with her debut hit single "Toast" in 2019. Now, three years later, she remains the first female and youngest recipient of the Best Reggae Album Award at the Grammys and has spearheaded a whole new generation of Jamaican musical talent, enchanting audiences across the globe. On May 9, for her second time performing in Boston, Koffee visited Big Night Live music venue for her 24-date North American The Gifted Tour, produced by Live Nation.
Openers included the Nigerian Afro-fusion artist BNXN fka Buju, who performed his songs "Catch a Vibe" and "Finesse," electrifying the crowd in preparation for Koffee's arrival. Koffee blasted in wearing an oversized white T-shirt, OVO gray sweatpants, white Nike Air Forces and a stylish Gucci headscarf. She kicked off with "West Indies," the single that preceded the announcement of the tour and is a joyous celebration of Koffee's West Indian heritage. The song is loaded with the nostalgia, vitality, and hope that are staples of Koffee's music, and it set a bright and lively tone for the rest of the night.
Throughout the show, Koffee effortlessly delivered anthems from both her latest album Gifted such as "x10," "Pull Up," and "Lockdown" as well as hits from her debut album Rapture. Ending the night with an ode to life itself, Koffee wound down the show with her signature and most well-known track, "Toast." The crowd erupted at the end, an appropriate send-off to an artist who has reshaped and revitalized reggae for a whole new wave of audiences everywhere.
_// Umar Azad '25 is a DJ and staff writer for The Darker Side.
_