Top Ten Tracks in The "Chanson Française" Tradition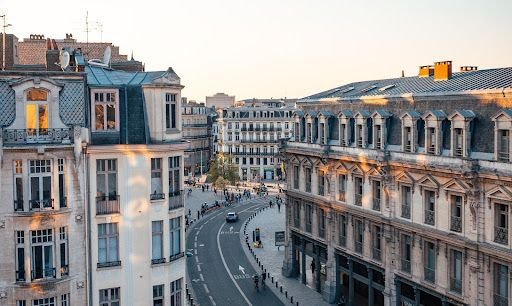 // Image courtesy of Guillaume Hankenne.
This playlist represents ten voices of the "Chanson Française" tradition of song, a genre from the mid-twentieth century in France (and Belgium in one case - Jacques Brel). Each of these singers is remarkable in their own way, but I encourage listeners to look out for common characteristics. For instance, some of the singers such as Georges Brassens, Édith Piaf, and Claude Nougaro use a throaty trilled "r," which is quite difficult or even impossible for many people to reproduce. What other patterns do you notice make up this genre?
Chanson pour l'Auvergnat - Georges Brassens
Mon Amant de Saint-Jean - Lucienne Delyle
Y'a d'la joie - Charles Trenet
For Me Formidable - Charles Aznavour
Les Champs Elysées - Joe Dassin
Madeleine - Jacques Brel
La Foule - Édith Piaf
Tous les Garçons et les Filles - Françoise Hardy
Poinçonneur des Lilas - Serge Gainsbourg
Tu Verras - Claude Nougaro
// Madeleine Riskin-Kutz '25 is a writer for Blues.